Bryan earns England U18 call-up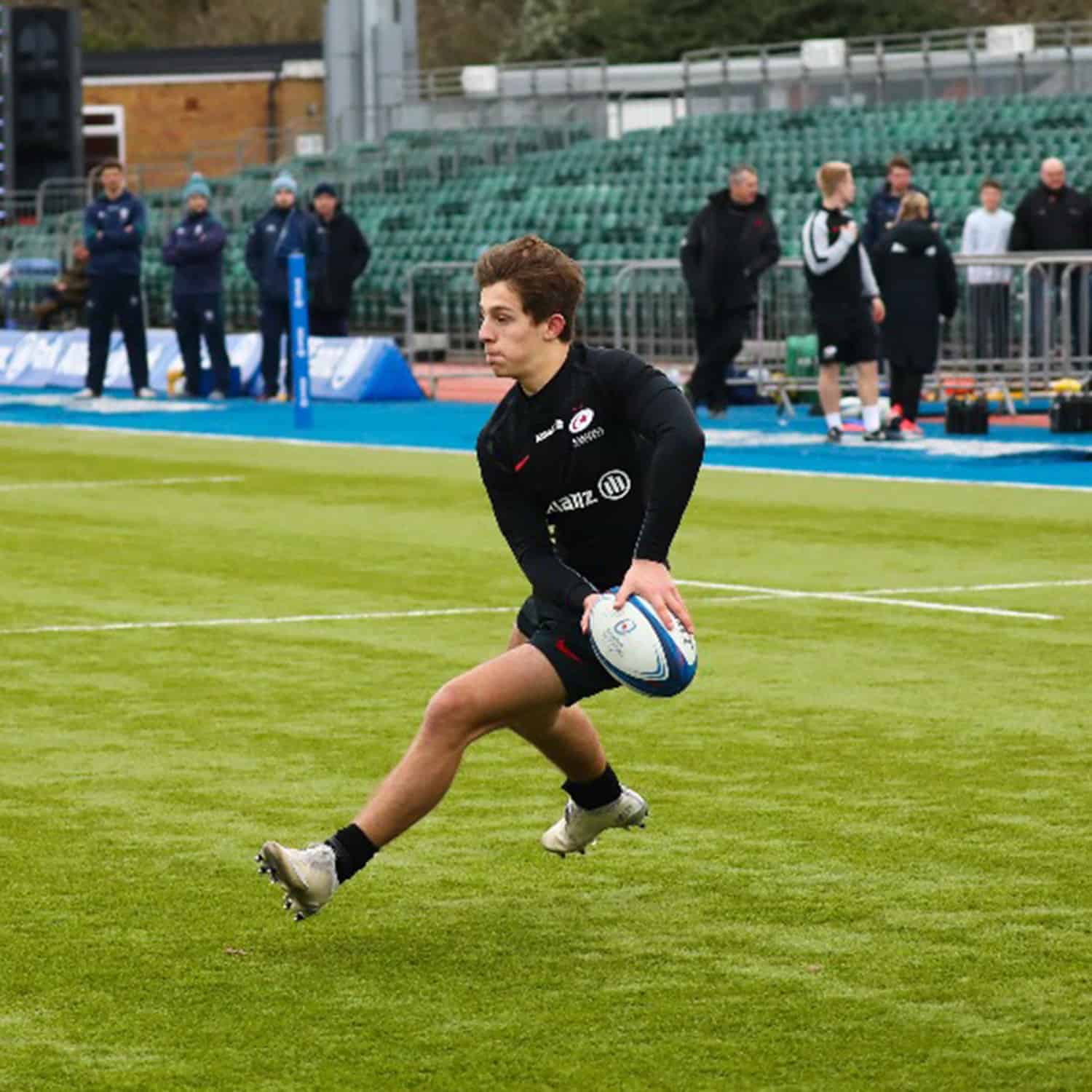 Saracens Academy scrum-half Sam Bryan has been called up by England Under-18s for the U18 International Series in South Africa.
A Felsted School student, Bryan has been in the Academy since the under-15s and played in the U18 Academy League last season.
"Sam is a diligent player who works hard to improve his game," Academy Manager Mike Hynard said.
"He has good positional technical skills and is developing his game management. This opportunity for him to tour with England U18s and play some high quality U18 international matches will provide some great learnings for Sam.
"We are looking forward to see how this impacts on his development and progression next season."
England will play fixtures against Argentina (9th August), France (13th August) and South Africa Schools (17th August) during the series.
Based at Stellenbosch Academy of Sport, the squad will fly to South Africa on 4th August for the annual development tour which marks the start of the U18 international season and for many players the start of their England journey.
Head coach Jim Mallinder said: "The U18 South Africa tour gives our players a unique experience of playing an international tournament, away from home, at the start of their pathway journey.
"To play two fixtures against southern hemisphere opposition, as well as a game against France, will be valuable for them as they look to transition through the pathway and I want them to make the most of the experience.
"I want them to understand what it takes to be part of an England team, but to feel comfortable exploring their game and developing their skills in this environment.
"The games come thick and fast so they will also get an insight into the importance of their behaviour off the pitch, focusing on recovery and analysis as well preparation for the next match.
"The tour is about more than just the matches though and I hope they also get to experience the unique culture in South Africa, form friendships with players they will progress through the pathway with and make some memories along the way."