Buchanan Enthused ahead of season opener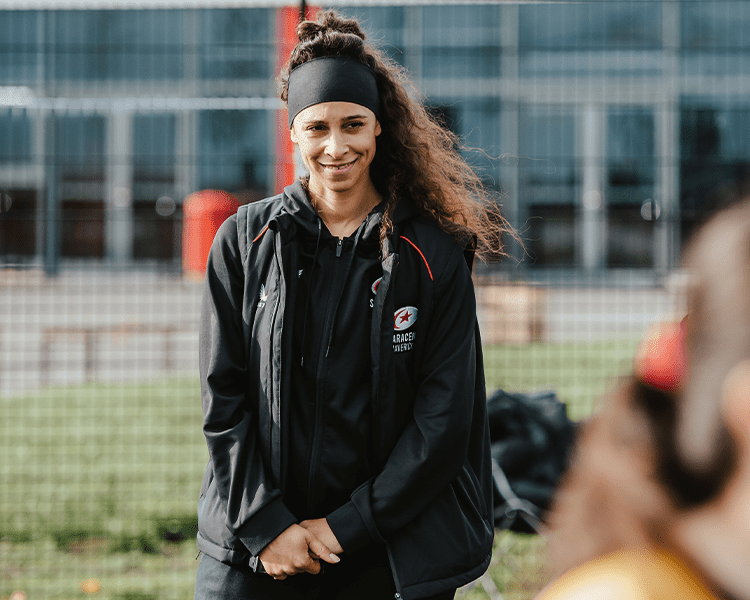 Saracens Mavericks Netball Head Coach Camilla Buchanan believes her side are constantly improving, as they prepare for the Netball Super League season opener against Severn Stars on Saturday.
With the hard work in pre-season now done, a new-look Mavericks side will be aiming for a strong start in Nottingham. There's a feeling of excitement within the Mavericks camp this season, with the focus on improving match-by-match throughout the season.
Buchanan is refusing to set any targets for her side at this early stage, admitting that she is just focused on performances and development in the early rounds of the season.
"We are building something new, with new players and a new structure. That is always going to take time, but we're a competitive group and we want results. For me, the focus has to be on what we're building. The expectation is very much on seeing the systems that we've put in place come to fruition. That's where we want to be, as that will give us an accurate reflection of where we are at."
Whilst admitting that results will always be what a side are ultimately judged on, Buchanan was keen to stress that the pressure is off for her side heading into the early rounds of the campaign.
"Everyone wants results, but we don't need to put that pressure on ourselves. There will always be non-negotiables, but for us, it's really about developing the structure and the performance."
Following the match against Severn Stars in the season opener, Saracens Mavericks will return to Hertfordshire Sports Village for their first home outing of the season on 18th February.
Buchanan is expecting a special atmosphere at HSV and is confident that her side will be able to put in a performance to match the occasion.
"I can't wait to be back out in front of the home crowd. DJ Mystikle Blue is going to be there as well and rocking the place. It's going to be an electric atmosphere and we want to bring a performance that will match that."
Mavericks will be taking on a Leeds Rhinos side that have been through a large amount of change too in the off-season, but Buchanan is determined for her side to put on a performance to enthuse the home crowd.
"We're playing a Rhinos side that are a bit of an unknown at the moment. We're really excited to put on a show for our fans and we want to give them something to be proud of."
You can purchase tickets for our first home match against Leeds Rhinos on 18 February here.