Rettie reflects on landmark afternoon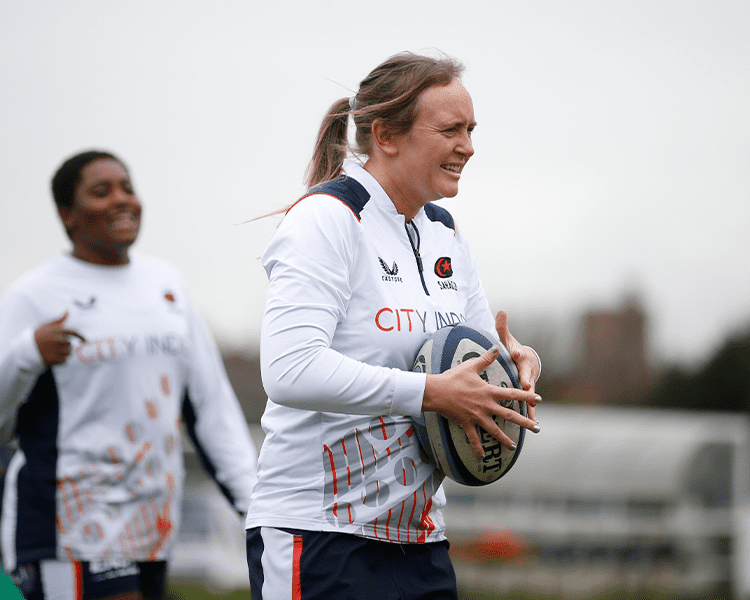 Jodie Rettie was left beaming, after scoring a hattrick on a milestone day at Twyford Avenue.
Rettie was making her 50th appearance for the club and marked the day with the tries in a dominant performance against Wasps.
Reflecting after the match, the Scottish international was proud of the performance she and her teammates had put in.
"I couldn't have asked for a better day to be honest. Getting three tries on the board was great but they were definitely team tries! I'm always happy to get the win. There were some good performances all round and it was good to get a run out and some minutes in my legs."
Despite taking their foot slightly off the gas in the second half, Saracens still scored twelve tries in all. Rettie felt that there were still some areas of improvement but believed that her side had a lot of positives that they could take from the match.
"We know that the first half was really dominant. We were keeping to structures but in the second half, there were things we can work on to make it an eighty-minute performance. Overall, though, there are a lot of positives we can take away going into the rest of the season."
To reach 5o appearances for your side is a special achievement for any player. Having been a part of the Saracens family for many years, Rettie smiled as she explained how much being part of the club meant to her.
"For me, it's just everything. I love being at Saracens. It really is my second home. I can't put into words how much I love this club. To get fifty games under my belt is something I really proud of. I can't see myself anywhere else. This is my home."