Community Update | Train with the Professionals!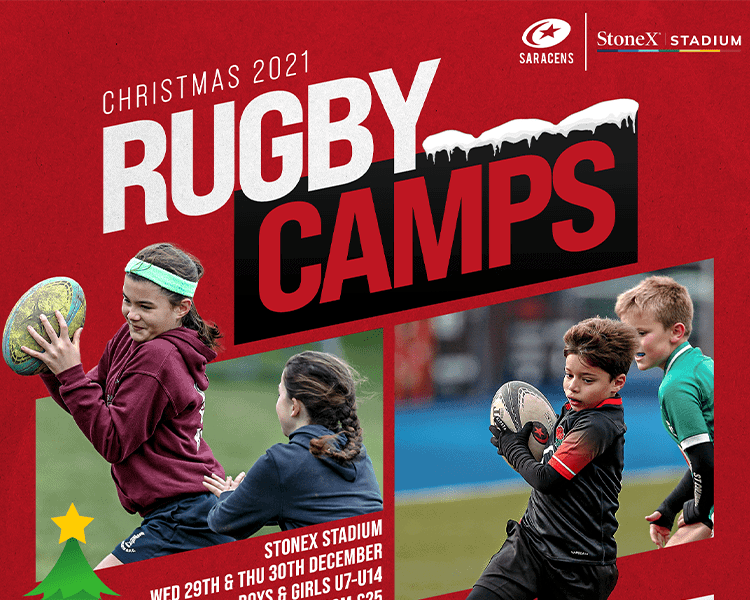 With the Christmas period upon us, it is time to ensure that there is festive rugby throughout.
It's an incredibly exciting time of the season as we host our annual Train With The Pros night at StoneX Stadium. On Wednesday 22nd December from 18:30-20:30 there is the opportunity for children to have a fantastic experience training and playing alongside some of the biggest names at Saracens, learning tricks of the trade and improving their skills side by side with their heroes.
There is also the chance to ask questions, take photos and get autographs, as well as taking home a great memento to remember the evening by. A fantastic early Christmas present for any young fan and player!
During the Christmas holidays, we are also hosting our holiday camps throughout the South East taking advantage of some fantastic facilities at Dartford Valley RFC, Eton Manor RFC and of course at StoneX Stadium, to ensure that nothing can prevent rugby at a time when we are fully back in the swing this season.
Players will develop skills in the contact area and decision making, as well as working on different aspects of both attack and defence. There will be some exciting new areas within the programme this holiday with a couple of specialist coaches attending each day to look at areas such as the set play and introduction to some kicking to give a taste some of what we do during a kicking clinic later in the season.
All opportunities are booking up quickly, so be sure to get onto www.saracens.com/rugbycamps to book on for some festive fun over the Christmas Holidays.