Mavericks Preview | Corbin ready for tenth season as captain (NSL Rd1)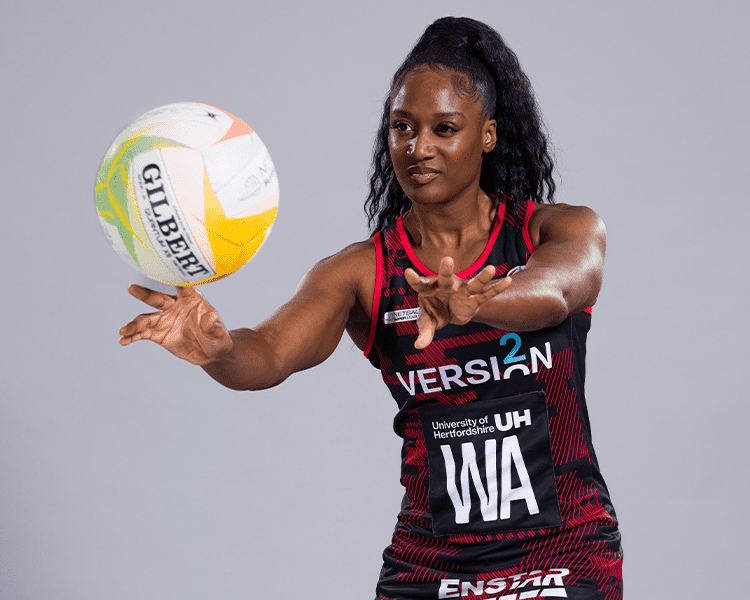 A tenth season as a player at a club is no mean feat, but to captain your side for that amount of time is a significant milestone.
That is what awaits Sasha Corbin this season as she gears up for another season leading Saracens Mavericks.
Having started out in Mavericks colours as a 16-year-old, Corbin quickly became an integral part of the club and, despite a few seasons away at university and abroad, Mavericks has always been her home.
"I started with Mavericks when I was 16. It feels like home. When I went to university, I went and played for Bath, but, as soon as that period was over, I wanted to come home, as this is where I'm from. One of my dreams was to play overseas, so I did a season in the ANZ league which I loved, but I wanted to come home and for me, that only meant Mavericks."
Corbin has seen a lot in Mavericks colours and couldn't hide her pride when discussing what it meant to continue to lead the side.
"It means so much to be trusted in the role and by all the coaches that have allowed me to take on the role. It really is a privilege, and it gives me goosebumps. I'm always trying to grow and take as many values as possible into the season. I'm quite bubbly, so I'm always looking to see if the mood needs picking up with some more energy."
This season has seen a lot of change on and off the court for the Mavericks, with five new players and a new coaching team of Camilla Buchanan and Becky Trippick.
The side are refusing to put a target on what they want to achieve at this stage, with Corbin explaining that her side are instead targeting constant improvement.
"We've spoken as a group. For us, we want to build each game and put what we're doing in training out on the court. We want to be in a position where we look like a completely different team come the second half of the season, because those relationships and patterns will have developed, and we will have grown."
With the season set to get underway tomorrow in Nottingham, Mavericks will be wanting to start well. However, the path of progression throughout the season is one that is far more important at this stage for Corbin.
"We understand that this is a process, but there's no pressure on that side. We want to see that progress every game. I'm pleased with what we've been able to do so far, and I want to feel that we've learnt from the games and been able to tweak to get the results."