EXCITED TO BE COMING BACK HOME IN 2022!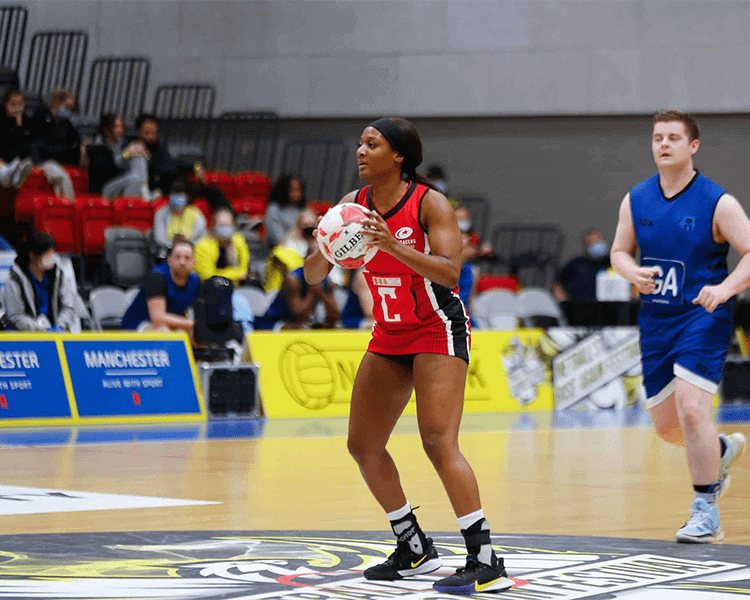 Saracens Mavericks Head Coach Kathryn Ratnapala says it's exciting to be back at Hertfordshire Sports Village in front of fans ahead of the first home game fixture against London Pulse on 11th February.
Mavericks begin their 2021/22 Vitality Netball Superleague at the Season Opener Weekend in Birmingham the week before.
Kat said: "I'm really looking forward to the start of the season! The players are at a stage now where they are ready for competitive netball. The friendlies and festivals are done now, they're looking forward to getting out there and putting all of their hard work into action against the competition of the league.
It's exciting and great to be back at both Hertfordshire Sports Village and University of Essex, and finally in front of our Mavs family who support us right across the East of England and North London, it's time to get the season started."
Over the course of the year, the head coach has maintained a stable squad with many returners coming back in 2022, with the inclusion of Yasmin Hodge-England, a former Stars and Storm VNSL GA/GS, international Jameela McCarthy and the return of Bea Skingsley, to bolster the defensive end.
"We are pleased and very excited with our 2022 squad and we've done very well bonding together, as the players have shown in training and in the pre-season games. There's a lot of quality out there. But we still want to be improving as a group and to get to know each other better over this final preseason month."
Match tickets are on sale Thursday for all Saracens Mavericks home games – seven games at Hertfordshire Sports Village and two games at University of Essex. To join the queue and receive an update on ticket release sign up here to keep notified!