Foundation continue to impact lives of many during May!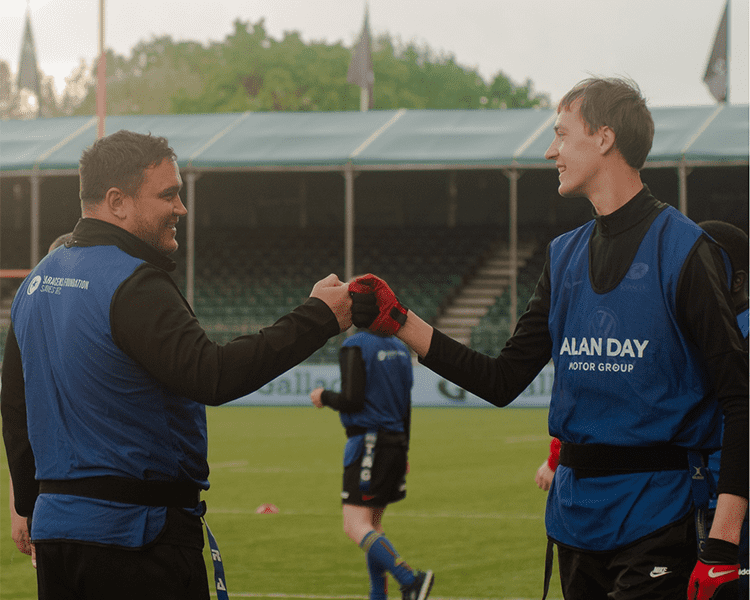 It's been another busy month at the Foundation!
The Saracens charity golf day is one of the flagships fundraising events on the Foundation's calendar and took place last week on the picturesque Old Course at Essendon Country Club. The day was a huge success with around £5,000 being raised for the Foundation! Our team's tee'd off for a beautiful round of golf and day full of fundraising helping us drive towards our target.
Events like this are vital to the Foundation as they enable us to keep our programmes running, continue to support the changing needs of our local community and positively impact lives.
We want to say a huge thank you to all those who took part and a massive congratulations to our winning team, who took home four hospitality tickets for this weekend's game against Northampton. 
We are a fair way off next year's date but would love to have more people join us for this fantastic event, make sure to keep your eyes peeled! 
After a two-year break due to the pandemic, April saw the return of the Mean Machine game to StoneX Stadium, where former Get Onside participants packed down alongside Saracens staff to take on their former prison officers from HMYOI Feltham and HMP The Mount. 
With five former participants taking part, the team was led out by Jack Hupton, who only began playing rugby last year when he completed Get Onside the Mount. A year later he was captaining the Saracens Foundation team for the Mean Machine game, scoring two tries and being awarded the player of the match.  
The event also saw the over 100 supporters in attendance ranging from families and friends to project supporters. The event also raised over £400 and provided a great footing to turn the Mean Machine event into a more high-profile publicity and fundraising event next year.  
As a bonus, the Saracens Foundation won the match!
During the past month, we were joined by another enthusiastic group of Saracens players wanting to learn about the Foundation's work and see some of our 32 community projects live in action.
We look forward to welcoming the next group of Saracens players and staff!