Global Network coaches visit London Last week Saracens welcomed seven coaches from six Global Network clubs to London for a week long conference during which they enjoyed the opportunity to find out more about how Saracens operate, on and off the pitch.
Coaches from Impala Saracens, VVA Moscow Saracens, Lelo Tbilisi Saracens, Timisoara Saracens, Sao Paulo Saracens and Tavatu'utolu Saracens were welcomed to the Saracens training ground in St Albans and, despite the wet weather, were able to spend a hugely productive time observing training sessions and learning from the Saracens Senior and Academy coaching staff.
The visiting coaches also spent time focusing on specialist areas such as strength and conditioning, video analysis and coach education.
Later in the week the group also enjoyed a tour of Tottenham Hotspur Stadium, where Saracens will face Harlequins next year, and the chance to see Saracens in action against Sale Sharks on match day.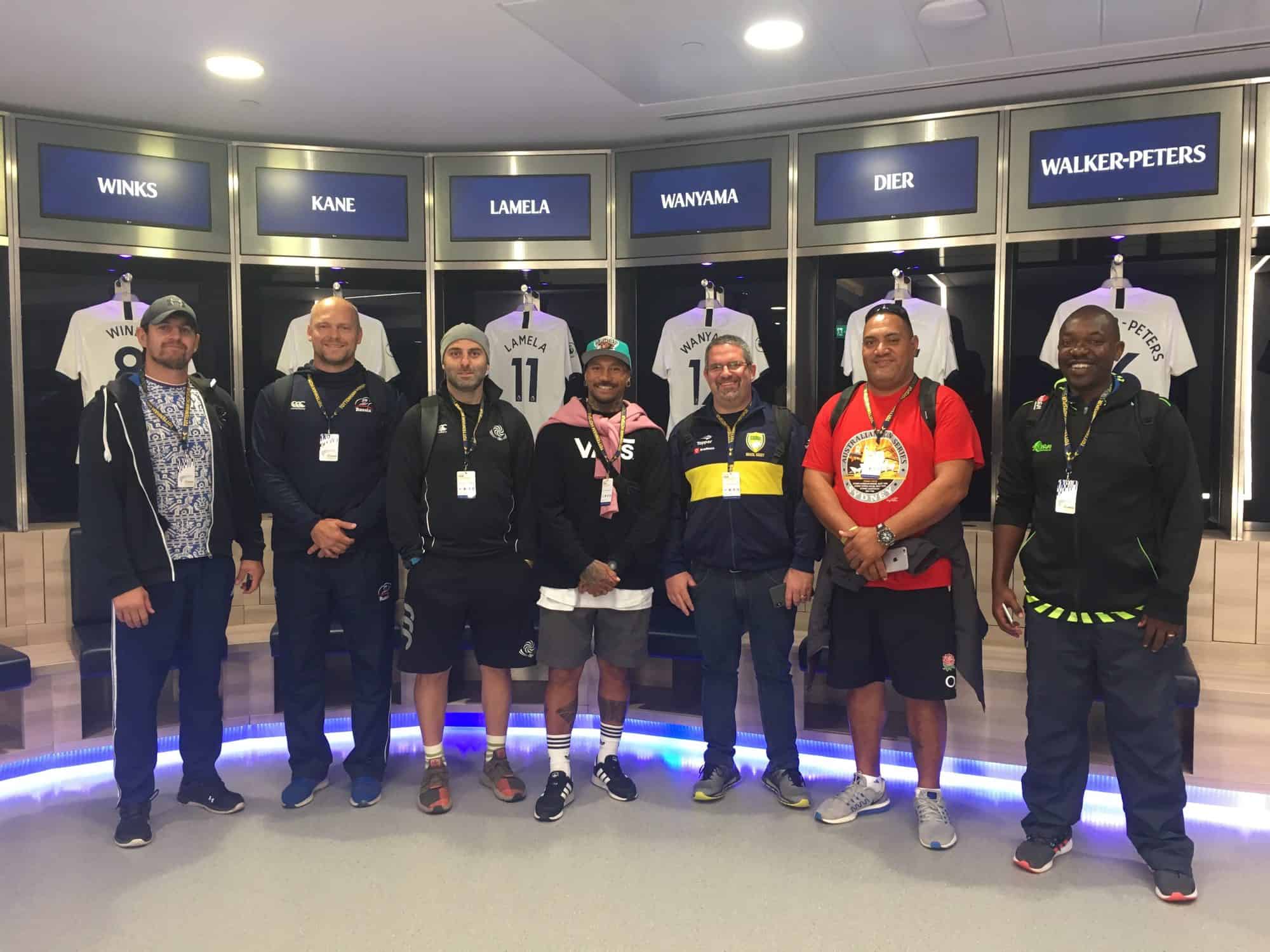 Reflecting on the week Willy Moala, Backs Coach at Timisoara Saracens, said: "[It's been an] awesome experience to see how a champion team train and prepare for a game. It's been a great and educational week for me".
The Saracens Global Network consists of eight clubs around the world who share the Saracens values. Each year coaches from each club have the opportunity to come together in London to share ideas and learn from Saracens coaches and staff.
Last week's visit was the third year the Global Network conference has taken place and we look forward to welcoming a new set of coaches from our global partner clubs next season!