Hannah Botterman: People will ultimately always look up to you, whether you like it or not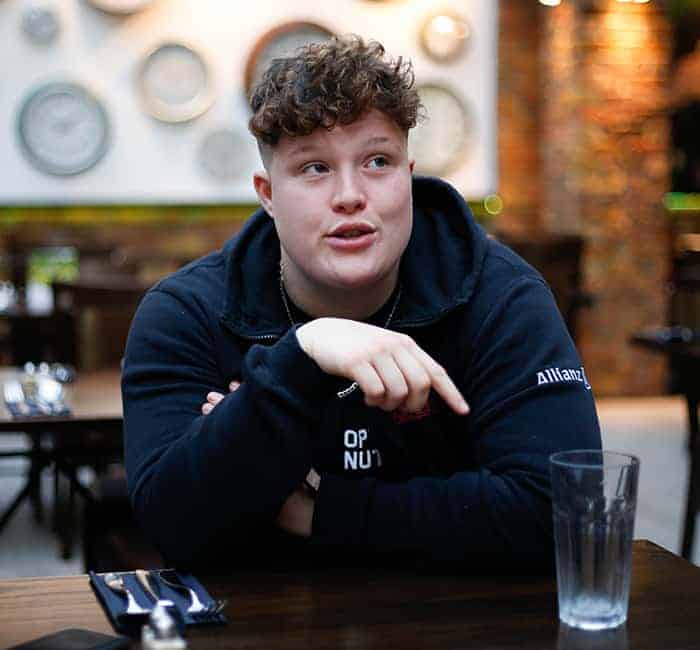 Relationships are a key part of any athlete's life, whether that's with teammates, coaches, family, friends, significant others or fans.
All of those go into making someone the best possible version of themselves on and off the pitch.
The importance of relationships is a recurring theme throughout our chat with Saracens Women prop Hannah Botterman.
The 20 year has had a meteoric rise over the last two years. From making her Tyrrells Premier 15s debut for Saracens at the start of the 2017/18 season, to earning her first England cap not long after. Then helping her club to back to back TP15s titles and playing her part in a 2019 Six Nations Grand Slam for the Red Roses.
The powerful and dynamic front rower is becoming a recognised face among rugby fans after a series of impressive performances for Saracens and England.
With that comes the added responsibility of having that relationship with and being viewed as a role model by young rugby fans, something Botterman is well aware of.
"For me personally, I didn't have female sporting role model to look up to. I just never had one.
"That's what I think is so important now for us is we are getting so much more media attention, we're on the TV a bit more and it's allowing girls to have someone that I could look at and think "I could be like them, I can be a professional sportsperson and I can play rugby for a living."
 "I think it's a special thing to be a role model"
"Back when I started it might have been on the TV, but it wasn't accessible to watch. I obviously knew women played rugby, but I didn't know much of the England environment and the England game."
NBA Hall-of-Famer, Charles Barkley famously said: "I'm not a role model. Just because I dunk a basketball doesn't mean I should raise your kids."
It's safe to say that's not a view that Botterman agrees with. Still early in her career, it wouldn't be a surprise if she was put off at the prospect of people only a few years younger, looking up to her as a role model.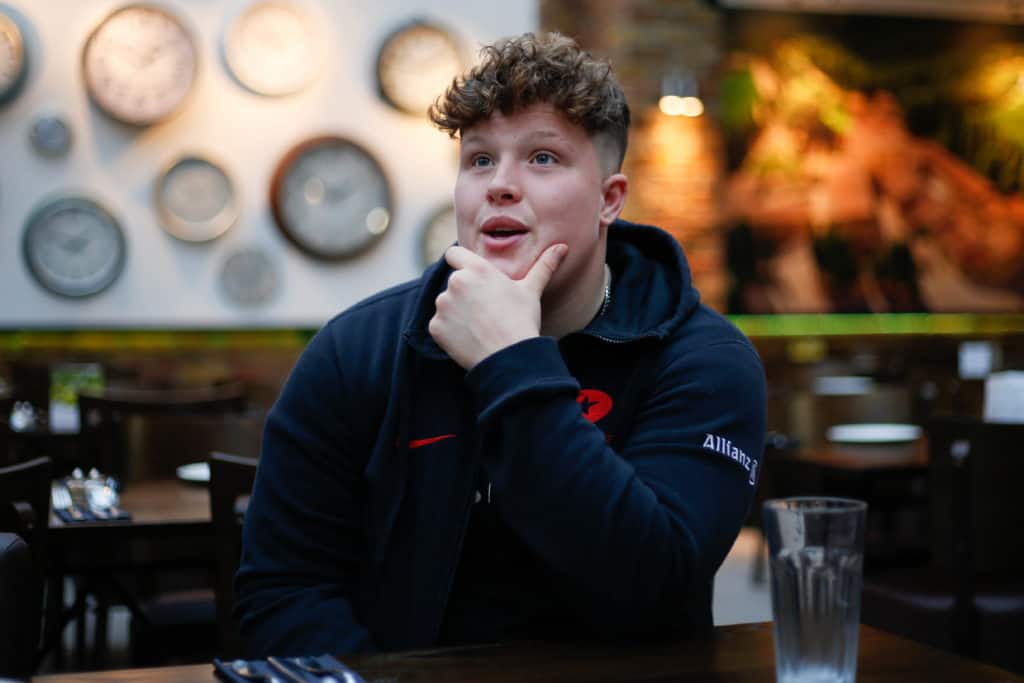 But for her she is well aware of the responsibility she, and all athletes have to those that follow them.
"I think it's a special thing to be a role model. For any sort of sportsperson, I think you have the responsibility because people will ultimately always look up to you, whether you like it or not.
"I think we also have to show we're normal people and we're not just these robots that play rugby. It's really important that we show personality and we show that we are normal but at the same time we then have the responsibility that people will inevitably look up to you.
"But I guess it's down to the person whether you take that as something that you want people to view in a good way or whether it's not something that bothers you."
In propping terms, the England international is still very much an apprentice. Depending on who you speak to, prop forwards are said to not reach the peak of their powers till their late 20s and early 30s.
And at 20 years of age, Botterman has her best days ahead of her. Already renowned for her dynamic ball carrying and physicality in defence, she is also in the enviable position of being able to work on her game on a daily basis
"It obviously helps that there's professionalism so it helps us to work 24/7 and for me that will enhance what I am able to do. It can only go up, especially for the more experience I gain, the better I become at the bread and butter of being a prop.
"The scrummaging is something I've never hidden away from but something I've struggled with is my scrummaging. It's going to allow me to become better at that aspect and hopefully if I get better at that then everything else sort of follows."
In addition, in her Saracens guise, she can also learn from a legend of the game in Rocky Clark. The 137 capped former England international works with Saracens Women as a player-coach and the young forward is now well aware of how much she is learning from her new teammate.
"It's invaluable, I think. You don't first realise how much you can get from it. Just tiny things, those little things that help you massively and obviously she's had a lot of experience at it.
"To be able to learn off of her at such a young age and to be able to be on a friend basis with her, as well as a coaching student relationship, we get that balance really well. It will help me massively in the long run."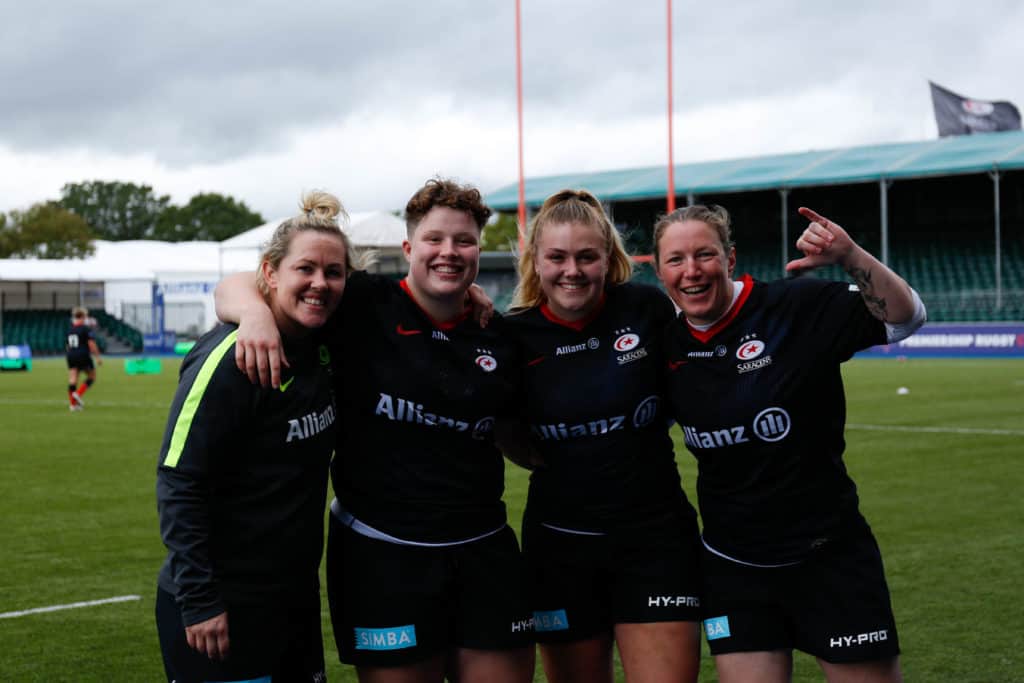 That ability to have a strong coach-player relationship is one she values. Not only with Clark but also with Saracens Women Head Coach Alex Austerberry, someone she's known since she was a teenager.
"I think it's massive, being able to personally approach your coach and actually have a normal conversation.
"At Sarries, that's something that's really good. I've known Alex for coming up to nearly six years of my life now.
"We're not as close as Rocky and I are because we were friends before she came to Saracens. Alex has always been a coach, but I've known him for so long now that if I need to speak to him then I can.
"It's really important for players that coaches are approachable and like I said, I think that's something that Sarries are really good at."
But at the same time, she acknowledges that the role and skill of a coach is knowing when and where those conversations take place.
"I think as a coach they have responsibility to tell people what they're doing wrong and what they're doing right but it's not necessarily on the field that's the issue.
"At the end of the day a coach is a coach and they're there to tell you what you're doing well and what you can do better.
"But I think it's important that off the field you can have that sort of relationship with them that if you are worried about something or you do need to have an informal conversation, that you can have that conversation."
The life of a professional athlete can be exciting. It can be glamorous. But it can also be monotonous. Routine is a double-edged sword. It provides focus while also becoming so repetitive that it can wear you down.
In those circumstances it's more important than ever to have someone or something away from sport that can take your mind off things.
"It's great that she plays rugby and she understands it"
For Botterman, her relationship with her partner Polly provides a release away from the bubble of her club and national setups.
"It's essential for me personally that she's not in the Sarries bubble or the England bubble but because she's in the rugby bubble she understands what training I have to do, and I think that understanding is massive for people who are full-time.
"If they don't understand what you have to go through then it's very difficult and it's very hard to talk to people about that.
"It's great that she plays rugby and she understands it. It's nice to be able to have that conversation and be able to talk to a third party as such about rugby but then also being able to go do anything together.
As well as Polly, the 14 capped Red Rose is also partial to spending time on the golf course, which over the summer provided her with valuable time with grandfather.
"Over the summertime I was playing golf quite a bit, so that sort of helped me out and it was good to spend time with my grandad because he plays as well. It was nice to spend some time with him and play golf together.
"I've also got friends who are outside the rugby bubble which is also really important and helpful."
But at the end of the day, there's nothing quite like having that one person that you can be yourself around.
"We're both quite chilled, relaxed people and we both like to have a laugh. It's not something that needs to be forced. We can be sitting at home and I wouldn't be thinking about rugby or have my mind elsewhere sort of thing."
"It's something I personally treasure a lot, having someone I can talk to about anything and can share all information with and confide in."