Hard work in the sun for Cycle for Change 2019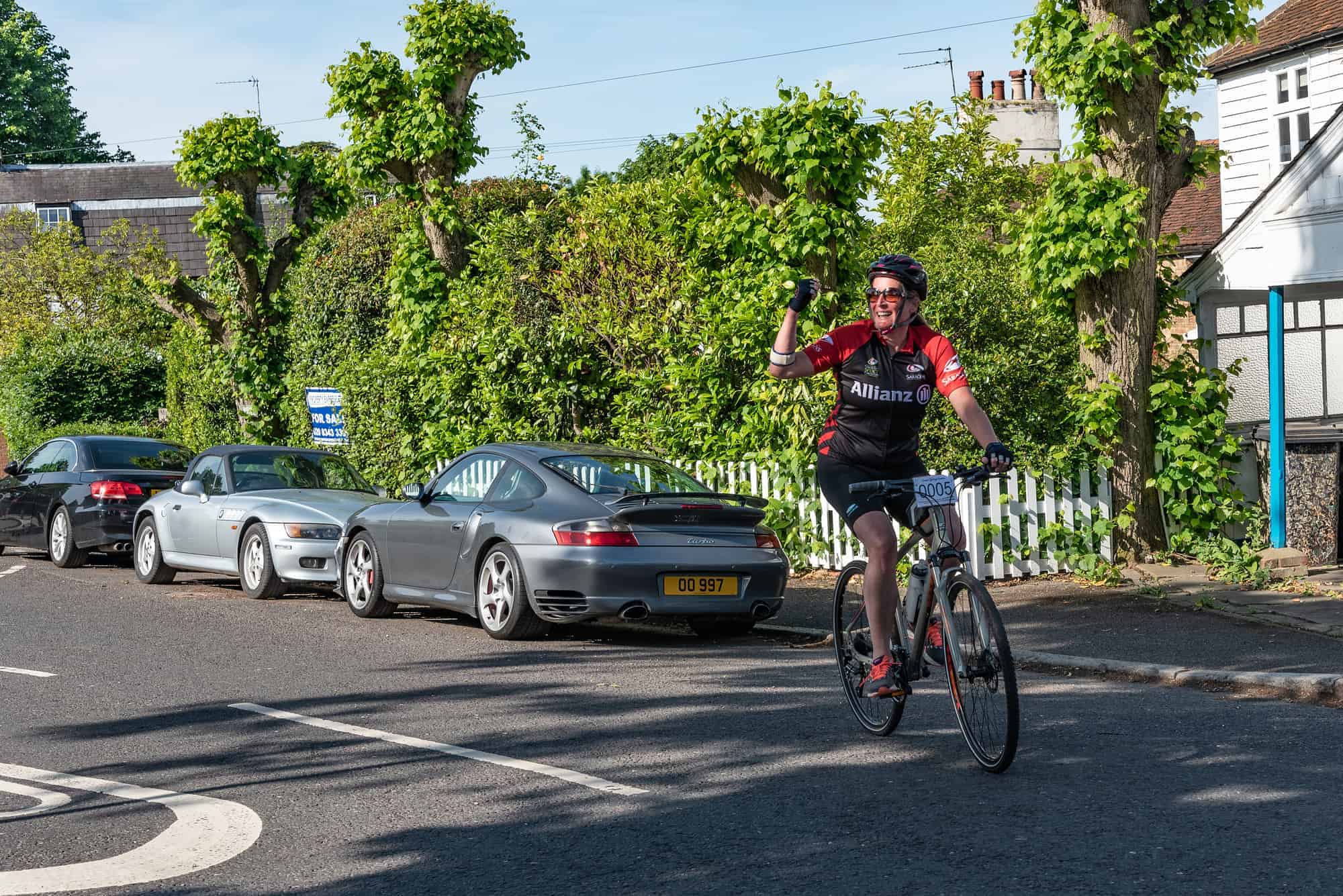 On Sunday 9 June 2019, over 50 hardy cyclists set out on the roads of North London and Hertfordshire for the second Saracens Cycle for Change.
Unlike last year, the cyclists were greeted by clear skies and bright sunshine and left Allianz Park in good spirits and ready to take on the challenge ahead.
Cyclists had the option of doing a 40 or 80 mile cycle and in the often hot conditions on a hilly route it needed all of their determination and effort to make their way back to Allianz Park.
The feed stations along the way at Bright Star Pub, White Star Pub and Essendon Country Club were very well received by all the cyclists and provided much needed refreshments during the tough cycle.
Thankfully the vast majority made it back to Allianz Park in good spirits and were able to enjoy a bite to eat and nice cold drink!
It wasn't just in the roads around Allianz Park that our cyclists were out on their bikes for Cycle for Change.
The people of Majorca would have been treated to sight of long-time Foundation supporter Jon Symonds flying around the roads of the Balearic Island as he hit 80 miles in the Mediterranean sun.
The final totals are still being counted up but all of the money raised from the event will go towards funding our programmes in North London and Hertfordshire to change lives and inspire communities through the power of sport.
These funds will help programmes such as Sarries RFC which is our disABILITY rugby club for young people aged 14 to 24 with high functioning disabilities. Sarrie's RFC provides a regular opportunity for physical exercise whilst also putting an emphasis on developing the member's social skills and behaviour.
We'd like to offer a huge thanks to Harrogate Water, Optimum Nutrition, Gatorade and Phizz for their support including providing much needed nutritional support for our cyclists!