I'm really excited to be making my World Series debut - Gregson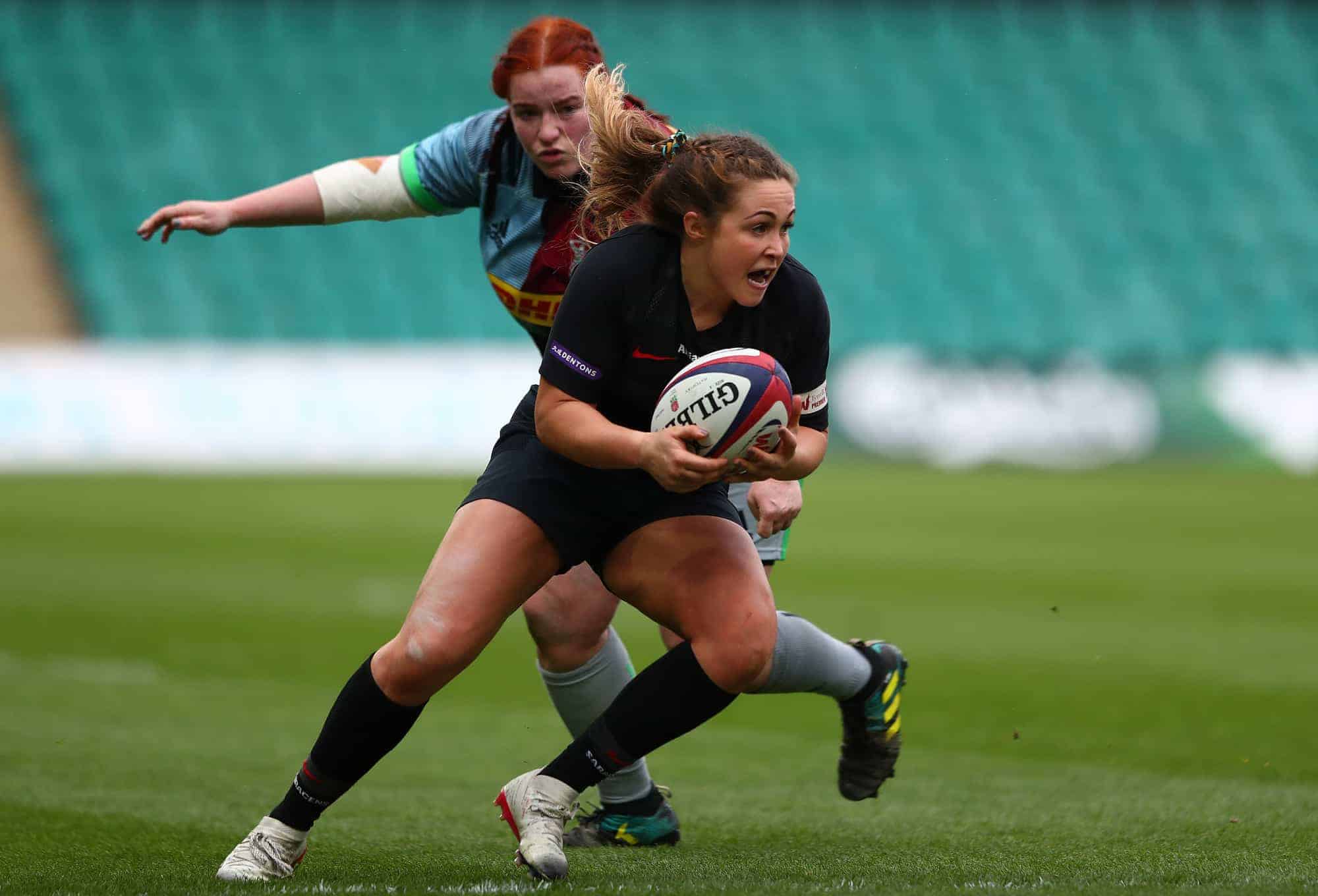 Sydney Gregson will be making her World Rugby Women's Sevens Series debut this weekend in Biarritz off the back of a series of impressive performances this season.
The winger joined the club in October following a stint in Australia playing for the University of Sydney. She soon made herself an invaluable member of the Saracens Women squad with her pace and power in the wide channels adding an extra dimension in attack.
"I'm really excited to be making my World Series debut. It's great to have the opportunity to play with and against some world class players so I can't wait to get out on the pitch."
Gregson has spent time with the England Sevens Programme during the season, including playing at an invitational tournament in Nice back in March.
While this weekend doesn't represent a completely new experience for the outside back, she admits that she's still getting up to speed with things.
"I was in occasionally with the Sevens team throughout the 15s season when it didn't clash. It was great to have the freedom to do that and I'm really grateful that Alex (Austerberry, Saracens Women Head Coach) was happy for me join up with them when I could.
"It's made it easier in terms of familiarity with certain things but I'm definitely still very new to it all and am constantly learning from the squad."
Playing at a highly competitive level every weekend has been really beneficial for my game.
Gregson became a regular starter for Saracens in the business end of the season and the outside back has highlighted how playing in the Tyrrells Premier 15s has helped her develop as a player.
"The standard of the TP15s has really stepped up this year and it is constantly improving which is great for the development of women's rugby."
And she believes that experience will stand her in good stead for this weekend's competition in Biarritz.
"Training standards at Saracens are constantly pushed and quality is demanded which has been great. It's given me the opportunity to play in high pressure games which is really important, especially looking towards international competition where every game is high pressure."