HAVE YOUR SAY - 2023/24 MEN'S SEASONAL MEMBERSHIP PLANS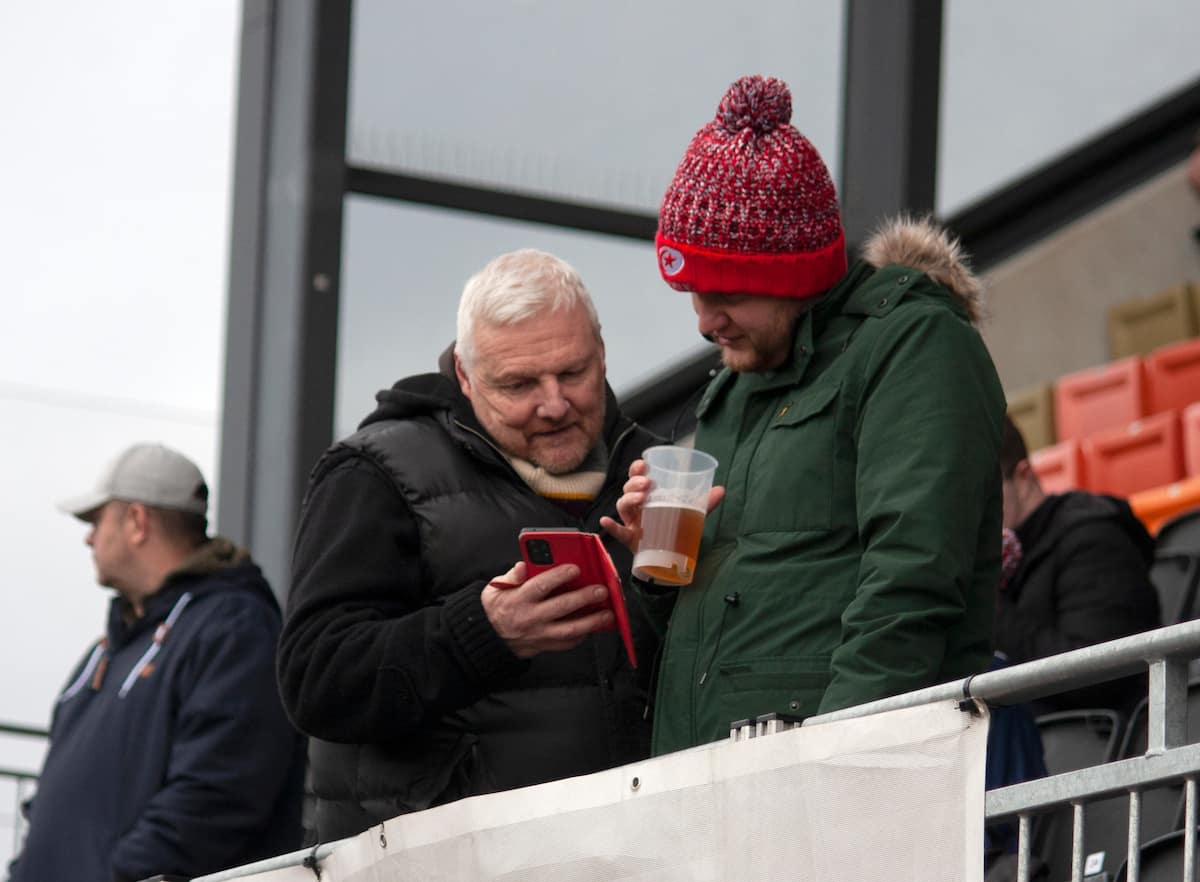 Dear Seasonal Members,
We are now at the business end of the 22/23 rugby season, which has delivered some incredible nail-biting performances on the pitch and significant challenges for the sport off the pitch.
This has been the case for several years; the journey since 2019 has been tumultuous, but it has taught us a lot and no doubt made us stronger, ready for an even brighter future.
We wholeheartedly thank you for your ongoing support, passion for our club, and love for the game. As we prepare for the 23/24 season, we're keen to keep our members at the centre of all decision-making, by asking for your feedback on our plans.
Your feedback will help us refine your membership package to help maximise your enjoyment, whilst ensuring the club is built on a sustainable financial footing for the years ahead.
WHAT WE DO KNOW
All our Saracens teams are performing brilliantly, and our squads are bristling with positivity as we look forward to the climax of this season.
StoneX Stadium continues to develop as an event venue, with even more improvements planned to create the best possible match-day experience for our members and fans.
We are creating a family-friendly environment that ensures all ages enjoy our matchday experience, building pathways to attract our fans of the future.
The Showdown 3 at Tottenham Hotspur Stadium will be an amazing spectacle - we have sold over 40,000 tickets already and plans are already in place for an even bigger and better "The Showdown 4" next season.
The cost-of-living crisis continues to impact every supporter and we are acutely aware of the pressure household budgets are under.
The energy crisis has impacted everyone severely - our own energy costs have leapt by 150% over the past 12 months.
Two of our fellow Premiership Clubs have fallen into administration and dropped out of the Gallagher Premiership.
Our Seasonal Membership renewal process begins in March, with the aim to maximise the potential of even more sell-outs at StoneX Stadium and continue to build a pulsating atmosphere.
Over 3,500 seasonal members committed unrivaled support in recent seasons by purchasing 3 seasonal memberships at a discounted rate due to the uncertainties caused by our season in the Championship, followed by the Covid-19 pandemic.
All multi-season discounted memberships end this season.
Price inflation over the same 3-year period is well over 20%.
WHAT WE DON'T KNOW
We don't have confirmation of the exact number of fixtures that will be played across the 3 x competitions (Gallagher Premiership, Premiership Cup, Heineken Champions Cup) in which the Saracens Men will compete next season.
THEREFORE, TO TACKLE THIS UNCERTAINTY WE ARE LOOKING FOR FEEDBACK ON OUR PLAN TO CHANGE OUR SEASONAL MEMBERSHIPS TO INCLUDE ALL MEN'S HOME GAMES – INCLUDING KNOCKOUT GAMES:
EVERY GALLAGHER PREMIERSHIP LEAGUE GAME (INCLUDING THE SHOWDOWN) AND HOME KNOCKOUTS
EVERY PREMIERSHIP CUP HOME GAME – POOL AND KNOCKOUTS
EVERY EPCR CUP HOME GAME – POOL AND KNOCKOUTS
Every Men's game is included, however many teams there are in the league; whatever the structure of the pools in Europe, and however far we get in the competitions – you are there for every game.
We believe this change provides clarity for everyone.
In addition, we will now be selling a separate Seasonal Membership for our Saracens Women's rugby matches. Men's Seasonal Members will enjoy a 50% discount on Women's Seasonal Memberships as we drive our support for the Women's games and no longer automatically include access in a Men's Seasonal Membership.
PLEASE REVIEW OUR PROPOSED SEASONAL MEMBERSHIP PACKAGES & PRICING AND PROVIDE YOUR FEEDBACK.

INJURY UPDATE | September 2023
Here's an update on the current squad as we head towards the start of the Gallagher Premiership season. Alec Clarey Is back in training after returning from a neck injury, and is due to return to the matchday squad imminently. Andy Christie Had successful surgery on a broken arm and will be back in training […]

Travel Information | England Women vs Canada Women
We're looking forward to welcoming you to StoneX Stadium tomorrow for the women's international between England and Canada. Here's all the information you need before you make your way to the stadium. PLEASE NOTE THERE IS NO TRAIN SERVICE TO MILL HILL BROADWAY (THAMESLINK) DUE TO ASLEF STRIKE ACTION. Getting to StoneX Stadium is quick […]

TEAM NEWS | Harlequins v Saracens Men (PRC - Rd 4)
Tom Woolstencroft says there is no better game to continue building momentum as Saracens Men make the journey to The Twickenham Stoop to take on Harlequins in the next round of The Premiership Rugby Cup on Sunday. The Men in Black head across London to face their local rivals for the first derby of the […]