Ireland 7s international Jade Wong signs for Saracens Women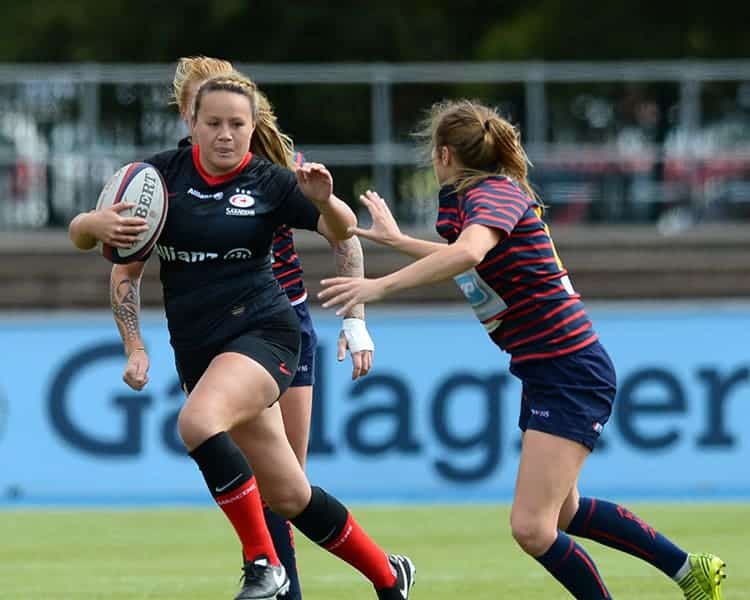 Ireland 7s international Jade Wong is joining Saracens Women for the 2019/20 Tyrrells Premier 15s season.
Wong joins after nine seasons of senior rugby at Richmond FC. The utility back started her rugby at Richmond before moving to Manchester for university where she played under Mark Cueto at Altrincham Kersal.
She was scouted through the Irish Exiles programme and was part of the Ireland squad in 2012, 2013 and 2015 though she just missed on being fully capped at XVs.
Wong helped Ireland qualify for the World Sevens Series but missed out on playing in the global competition herself after breaking her leg in the build-up to the Dubai Sevens.
Wong said:
"I am excited at the opportunity of joining Saracens - they are an outstanding team. They have an exceptional balance of club and international players. There is so much depth at the club.
"I have really enjoyed preseason - we have been pushed in all areas of the game. The biggest thing for me is the mental fortitude the players seem to instill within each other.
"Their perseverance in all areas of the game and player responsibility is expected throughout each part of training.
"It has been a pleasure being part of Richmond RFC for so many years - I feel that I am ready for this new challenge and I look forward to what lies ahead!"
Saracens Women Head Coach Alex Austerberry said:
"Jade is a player that we have always admired and she has always been a fierce competitor, working hard on the park and with a physical edge.
"Those experiences and characteristics alone would suggest she is going to be a great asset to the club as she starts a new chapter in her rugby life.
"Jade will make an impact on and off the field and will drive standards, ensuring as individuals we are better and as a team, we keep on improving. We are very happy to have a player of Jade's quality and experience on board for the coming season."
Don't miss your chance to see Jade and the rest of the new signings at Allianz Park this season!