RWC19: Argentina preview with Marcelo Bosch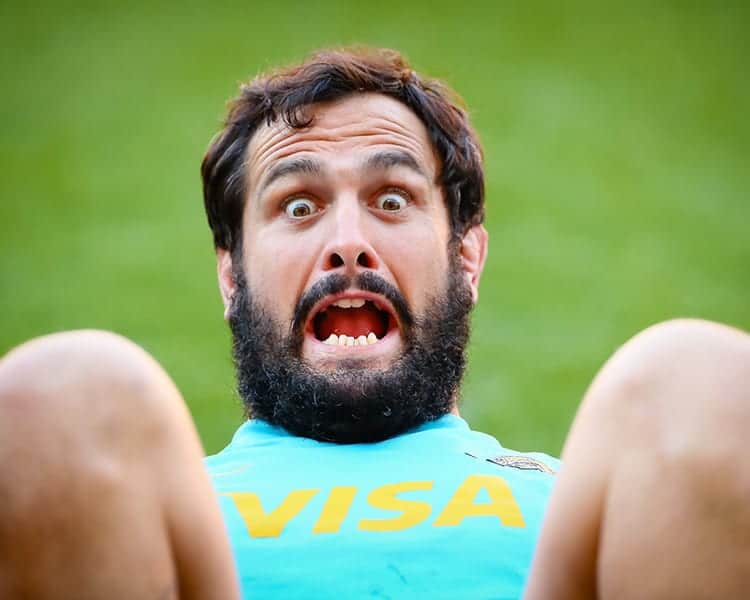 Argentina might be traditionally known as a powerful side that puts a focus on their forward play, but during the 2015 Rugby World Cup they played with pace, width and an intensity which sides struggled to contend with.
Saracens prop Juan Figallo was part of that squad which progressed to the semi-finals and he will once again represent his country on the world stage in Japan.
"Chipi is a very positive person to have around, with good sense of humour, and good values as a human being." - Marcelo Bosch
It will be the 31-year-old's third World Cup having also appeared at the 2011 tournament in New Zealand and it was there he became good friends with former Sarries teammate Marcelo Bosch who knows the exact value 'Chipi' will have on the current Argentina crop.
"We've known each other since 10 years ago I would say," Bosch said.
"We became good friends in the 2011 World Cup in New Zealand and even more close to each other when he joined Saracens. He's a very positive person to have around, with good sense of humour, and good values as a human being; always willing to do something for the group."
Figallo made his Test debut against France in 2010 and nine years later remains an integral play for Los Pumas.
With 30 caps to his name, he has plenty of experience to offer and his knowledge of big occasions, including European Cup and Premiership finals will hold him in good stead.
Bosch added: "I've been lucky to play next to him for long years in the national team and Saracens. He understands what is needed to win important games.
Watch Chipi in action for Sarries after the World Cup. Check out
which games are on sale!
"He's very good in the scrum, loves to chop tackle and waits for the right opportunity to go over the ball and create a turnover.
"He's a very experienced player having played in France in the past and nowadays in England. His experience will be very important for Argentina and most of all in the scrum as Argentina didn't have the best of scrums lately and is something they need to fix for the World Cup. I'm sure Chipi and the forwards are working really hard to get that right."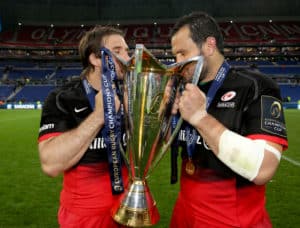 Twelve years ago Bosch made his international bow and went on to feature at two World Cups before retiring at the end of last season.
Like Figallo, the ex-centre has played in a number of Test matches in between but believes nothing compares to the atmosphere and intensity of tournament rugby.
"I remember as a kid watching Rugby World Cups on TV and dreaming that one day I could be there. I've been very lucky that I got the chance to experience that and of course is something I'm very proud of.
"In the sense of the event, the country where you are playing is transformed and you can breathe there's something special going on. The atmosphere created is incredible and you can tell that everyone is very proud of being part of it.
"Regarding the game itself, it's different in the sense that every game counts. Every game is like a knock-out stage and if you lose, your dream of qualifying into a quarter-final, semi-final or being champions of the world is over.
"You and the team are creating a buzz for long months to be ready to perform in the World Cup and accomplish dreams so the emotional side of it is massive."
Argentina know they will need to produce their A-game to make the last eight this time around after being grouped with England, France, Tonga and USA.
They face the French up first and the winner of that contest could well finish top two in Pool A with Bosch predicting England could go all the way.
"In a World Cup you never have to underestimate anyone but in my opinion the first game against France is massive for both teams.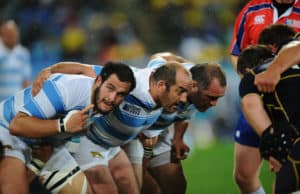 "Despite Argentina having the tools and players to be able to beat England, I feel England are arriving to this World Cup with a strong chance of going all the way so for me they are the favourites to win the pool.
"That's why in my opinion the first game is like a final for both teams considering both teams will beat Tonga and USA. And at the back of a very important victory to whoever wins, hopefully Argentina, that will bring a lot of confidence to the team and they will be able to play England with nothing to lose and they can be very dangerous for England in that sense."
With that being said, and should they cause France and England problems, can Mario Ledesma's side win the Rugby World Cup?
Bosch concluded: "It's hard to consider them realistically after what the team showed in the last games during the Rugby Championship but I'm sure they will arrive with a very strong mind-set willing to go all the way.
"I've been involved in the past and there's something with World Cups that seems to get the best of the team and I know Argentina has very good players and they can still create something special despite the team not being very convincing in the last games."
Fifteen players are representing Saracens at the World Cup. You can represent Sarries too with a new 2019/20 home shirt - purchase yours HERE!