I've witnessed him nearly drown! - Kruis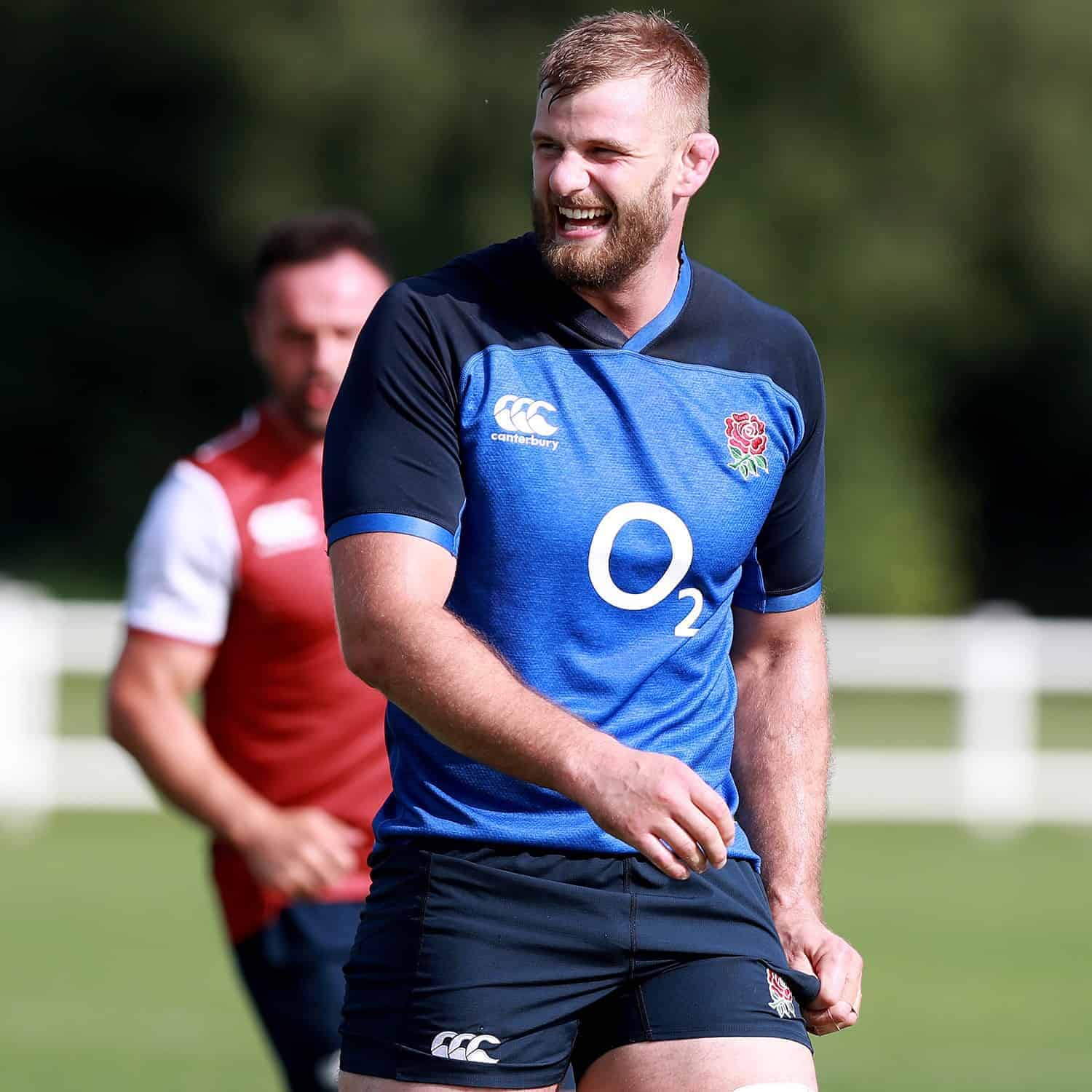 George Kruis is back from injury and raring to go as England prepare to take on Wales at Twickenham on Sunday.
The lock had an operation on his right ankle following the conclusion of Saracens' 2018/19 campaign and has been rehabbing for the past seven weeks.
He explains that process as well as how club and international teammate Mako Vunipola struggles in the pool!
"Coming back from injury you have to go through a few different stages – firstly is making sure your low-level rehab is right and that'll be quite specific.
Kruis appeared at the 2015 Rugby World Cup with England.
"Once your scar has healed you get into the grittier bits; you'll have your rehab in the day, your fitness block, you'll be doing some hand-eye co-ordination bits with specialist coaches."
Kruis, who was speaking to ERTV, continued: "I hang around with Mako a fair bit. Obviously we're in a similar boat in terms of injury.
"I've witnessed him nearly drown at 06H30 in the morning doing fitness sessions with him in the pool – that's a man who definitely can't swim!"
Kruis will return to action this weekend in England's first warm-up international ahead of the 2019 Rugby World Cup in Japan.
"I've really enjoyed being back with the team which is a massive thing," the Sarries Academy graduate said.
"When you're injured and doing your rehab it's fairly solitary so you get back and embrace being part of the team again is something everyone who is injured takes on board when they come back."