MATCH REACTION | Alex Austerberry (AC Final)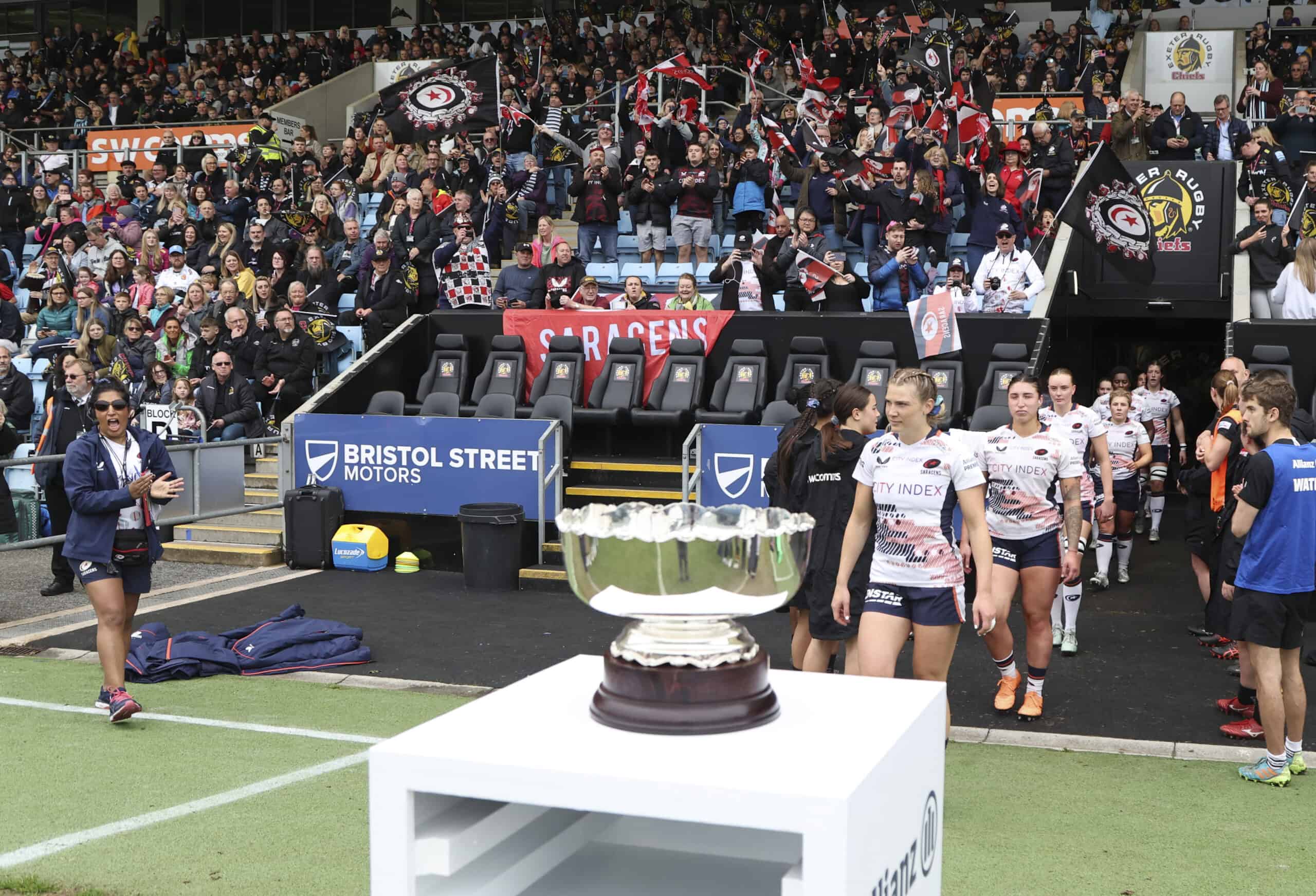 Director of Rugby Alex Austerberry was left disappointed, as his side slipped to defeat in the Allianz Cup final against Exeter.
After a fast start had seen Saracens hit the front, Exeter responded and Austerberry felt that his side lost the balance of the game slightly too easily.
"We had a really good start and got on top, but it was disappointing to give that momentum away too easily. We gave away a free kick in midfield and compounded the error. If you do that against good teams, they usually score, and they then managed to stay on top."
There were still impressive moments though throughout the fixture and despite feeling that his side could have won the match, the Director of Rugby was pleased with the resolve with side showed.
"We showed a good bounce back to level it up again, but we didn't manage the game effectively in the second half. We had chances to get back into it, but our execution fell away. I think that if we had executed better, then win was in our grasp, but credit to Exeter, they were more clinical at those key times. It's one that got away, but one that our opposition deserved."
Whilst this wasn't the golden end to what has been a long cup campaign for Saracens, Austerberry took stock on where his side have come from, since the opening group stage match.
"I think we have to look at this campaign as a whole. If you think back to where we started this cup run, with a pretty chastening second half at home against Bristol, to where we are now, the development has bene huge. We've had some really tough games and some really valuable learnings and that's the value of this competition long-term."
Returning to Premier15s action in two weeks' time, the focus now is on converting pressure when the side have it, ahead of a crucial run of games.
"Now, we need to learn how to manage big games more effectively when the pressure is on. That doesn't necessarily mean continuing to do the same thing over and over, it's about adjusting and seeing the opportunities to change the momentum when they are there. That's the biggest learning we'll take from this."
There were plenty of positives in defeat for Austerberry, as he praised the impact of several of his players, as well as the young—guns who have stepped up throughout the competition.
"This competition runs when the league isn't, and you want players to improve and develop. We saw some stellar performances out there today. Catha Jacobs was very good and Sharifa Kasolo was back to her influential best. Leanne too, was really hitting her straps again. We need to bounce into this league games now and hit back on our own terms. This competition has been invaluable for the likes of Lucy Biggs and Katie Johnson who have come into this side. They will only grow because of this."