Quashie determined to be better than ever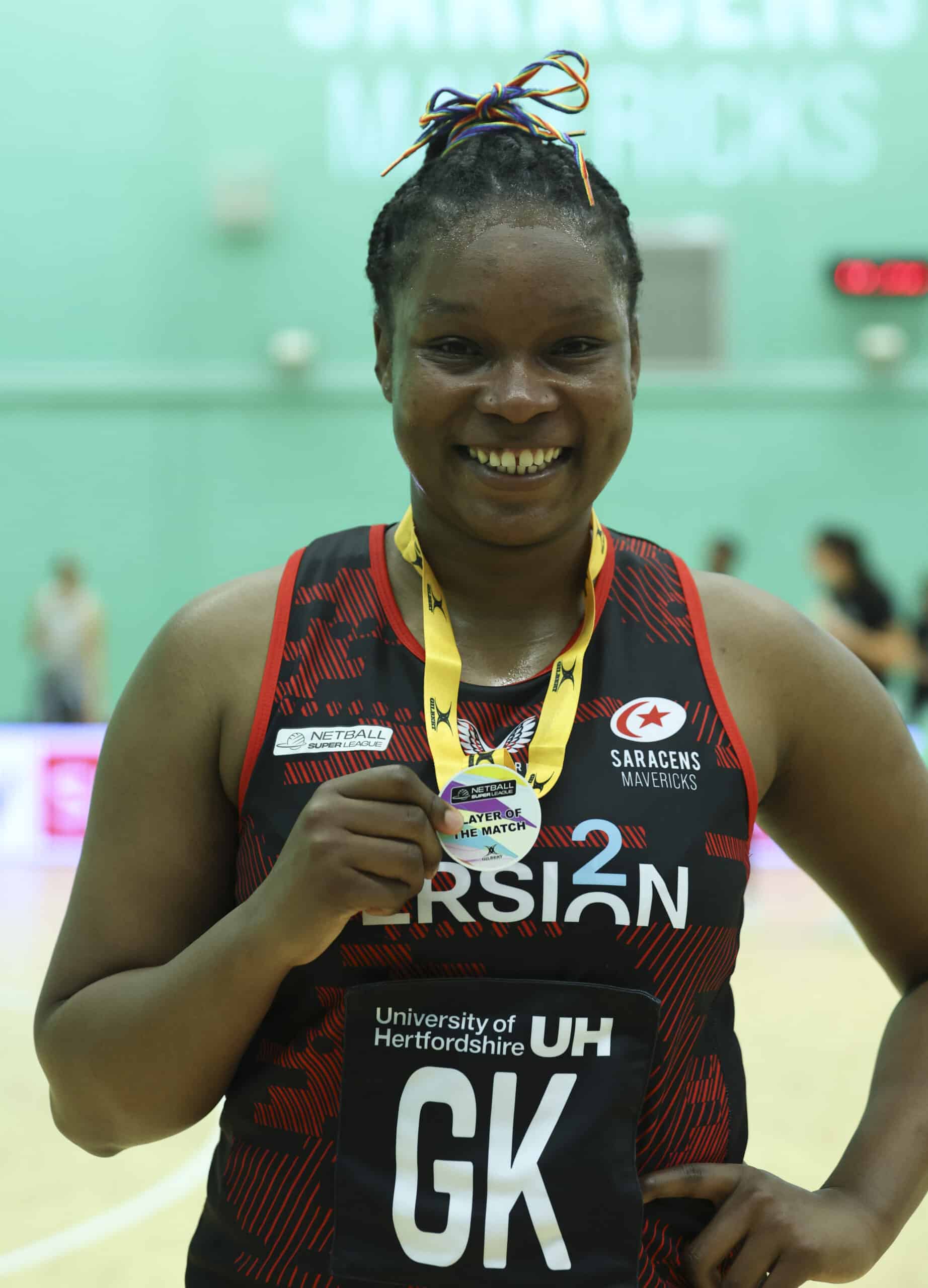 As injury comebacks go, the last few weeks couldn't have gone much better for Razia Quashie.
After nearly a year out with a serious injury, Quashie returned to action at HSV earlier this month and, just a few games into her comeback, it's like she's never been away.
"It was a surreal moment to be back out on court, especially when that return match is a home game. It has been a long 11 months but stepping back out on court with the Goal Keeper bib on the front of my dress made it all worth it," she smiled.
Rehab is one of the most challenging things for any athlete and Quashie admitted that there had been some dark periods where she considered her future in the sport.
"The rehab period is never easy, especially when you've had back to back injuries. Over the past two years I've experienced some of my highest highs and my lowest lows. For the last 11 months I've lived in the gym or in the physio room, making sure that everything was right. I've contemplated walking away from the sport but I'm happy I didn't and I stuck through the hardships.
It has been hard watching on from the sideline for Quashie, but the Goal Keeper admitted that her transition back into the squad had been incredibly smooth thanks to the support she has received from her teammates.
"It's been seamless coming back into the group, probably because I never really left. The girls are some of my biggest supporters on and off court. I would do my rehab session, along side the technical session. The girls would always cheer me on and I would do the same. And I NEVER missed a social!"
Quashie made her comeback against London Pulse and the England Rose admitted that the experience was an overwhelming one, thanking the fans for the support they have given her.
"Honestly if I was the emotional type, I would have let a few tears out for my first game back. Nothing can beat hearing your name being called out and running on to court to the cheers of fans. They have been my biggest supporters. All the messages I received when I was at my lowest were amazing and meant everything to me."
Now eager to make up for lost time, Quashie is well and truly back, and she means business.