Sean Maitland nominated for Community Player of the Season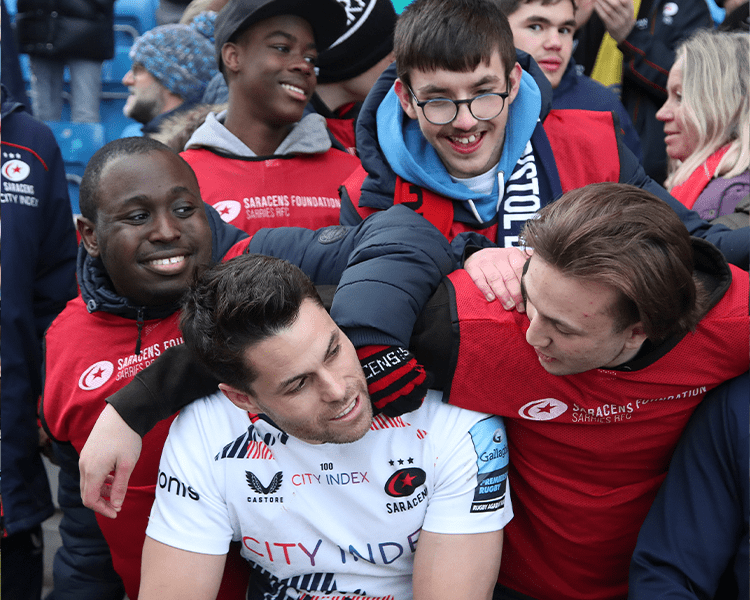 Premiership Rugby have announce the nominees for the Community Player of the Season, presented by Funding Circle.
The shortlist is as follows:
Will Muir – Bath Rugby
Joe Joyce – Bristol Bears
Hugh O'Sullivan – London Irish
Sean Maitland – Saracens

Maitland, who is a regular with the Saracens Foundation has been an incredible contributor to their sessions and is a firm favourite with many of the participants.
Among the seven-person judging panel was renowned journalist and BT Sport commentator Alastair Eykyn, who said:
"I know I speak on behalf of the entire judging panel when I say that all of the candidates considered for this shortlist are doing exceptionally important work in their local rugby communities and it was inspiring to read about some of the work going on up and down the country.
"The panel selected these four players, Joe, Sean, Will and Hugh, as they showed a sustained and regular commitment to helping others and their selfless work was clearly making a hugely positive impact on those involved with the community programmes at their clubs."