MAVERICKS PREVIEW | Clarke eager to make the most of her opportunity (NSL Rd16)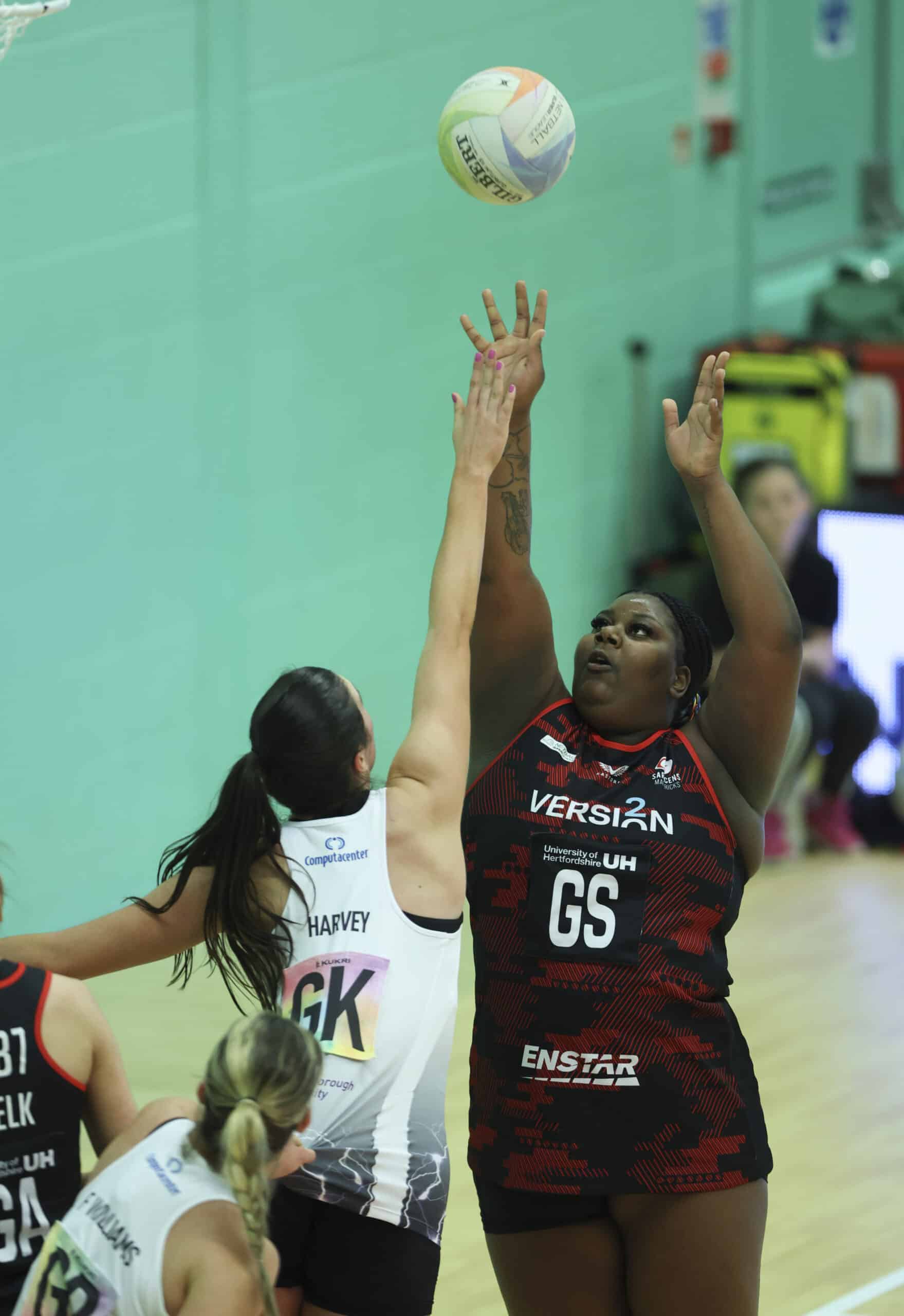 Good things come to those who wait. And, in Britney Clarke's case, she took her opportunity with aplomb last Monday against Loughborough.
Thrust into the action in the absence of Ine-Mari Venter, Clarke delivered a masterclass in the shooting circle, as she dragged her side back into the tie, winning the fans player of the match vote for her efforts.
"It was really good. I've felt like it's been a long time coming. I've been working really hard in training and trying to build those connections. Any opportunity I get, I just want to do my best."
Clarke admitted to being over the moon at receiving the Version2 Player of the Match award on Monday and explained just how much it meant to her to receive the recognition.
"It was my first player of the match in an NSL game and to get voted by the fans was just so sweet. It's the first time for me as well which makes it extra special. It was something I wanted to tick off in my career too. The fans are here week in, week out. You see all these familiar faces and it's so nice to know that they are really watching and seeing my growth."
The match against Sirens earlier in the season was a chastening one for the side, as they suffered a heavy defeat to a physical Strathclyde side. Clarke is expecting Sirens to bring more of the same to HSV, but asserted her confidence in the group, now that they weren't having to travel to Glasgow!
"I'm expecting Sirens to go just as hard as they did in Glasgow. Hopefully being at home, we can bring our own energy and hone in on that more. Let's be honest, Scotland isn't exactly just heading down the road for a game is it!? It's hard to travel and it was tough then. We'll be better but I'm not expecting them to take their foot off the pedal at all. I really believe though, that we will rise to the challenge and get it over the line this time."
Despite some significant wins this season, Mavericks have been guilty of slow starts in several matches. Clarke wants to see her side improve upon that in these last four games of the season, as they aim to look up the table.
"Obviously we want to win! But for me, it's about making the most of every opportunity that I get. As a team, we want to consolidate what we've been working on and really push for that full sixty minutes. We're not doing that at the moment and we've been quite slow in the first half. As a unit, we want to step out with our best foot forward first and put in a good performance for everyone that comes along."