MAVERICKS PREVIEW | Gibson not wanting to dwell on previous defeats (NSL Rd19)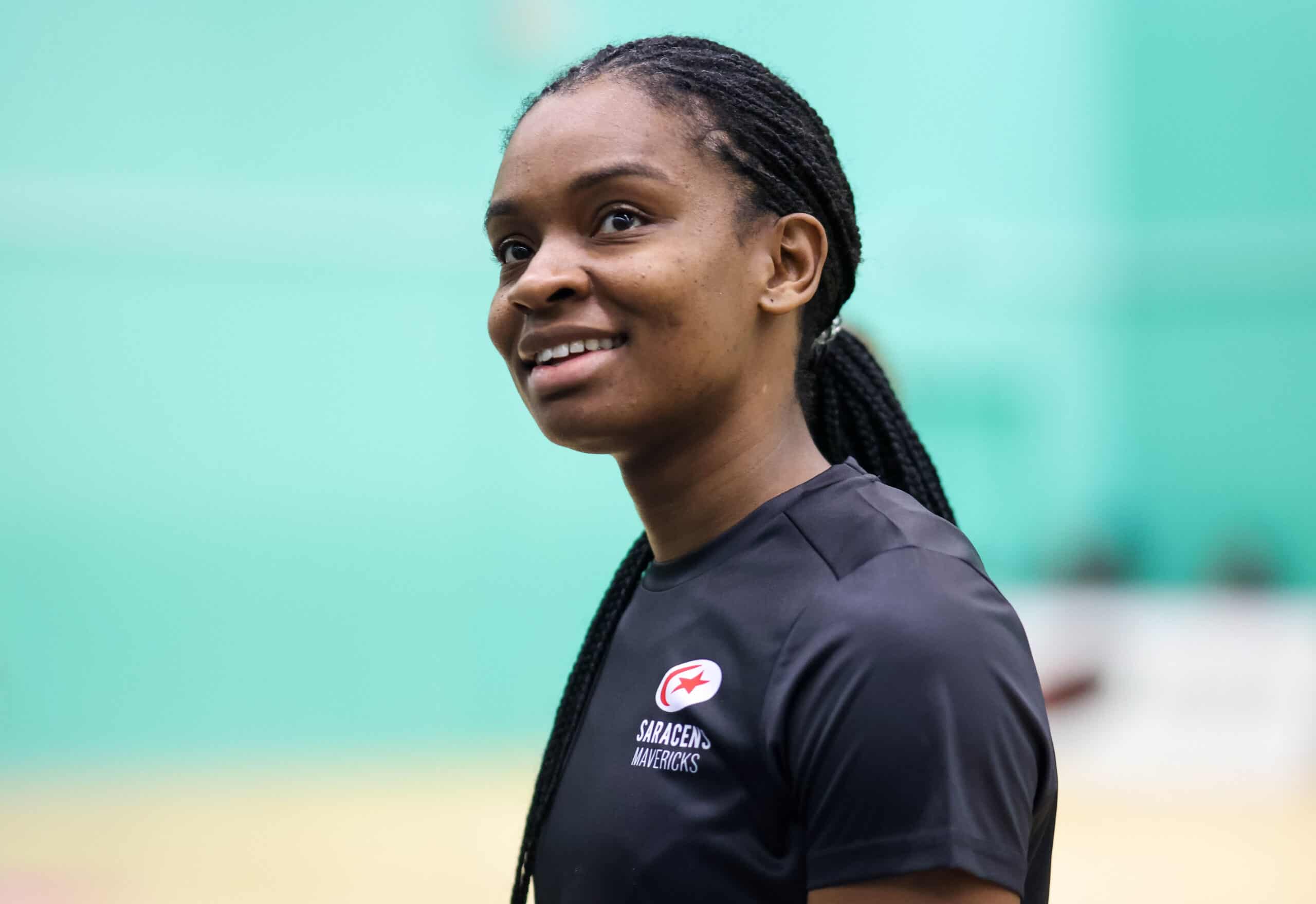 Defensive dynamo Jodie Gibson admits that there is no time to dwell on Monday's defeat to Team Bath at HSV.
Mavericks were unable to seal a victory in captain Sasha Corbin's final home match of her career, but Gibson insists that her side need to dust themselves off and go again in Manchester tomorrow.
"Although we're disappointed with the result against Team Bath, the turnaround to the next fixture means we have no tell in dwell on it. We need to refocus on what we need to do on Saturday against Manchester Thunder and look to end the season well."
The match also saw Gibson return to court for the first time in several weeks after picking up an achilles injury and she admitted that she was thrilled to be back on court.
"After three weeks on the sideline with an achilles injury, it felt amazing to return to court on Monday. Playing in front of a home crowd is special so it meant a lot to me that I was able to play in the final home fixture of the season. We didn't get the win, but there has been so much positive development this season."
In a pulsating contest on Monday night, Mavericks took the lead several times, but were unable to hold on against the visitors. Gibson feels that her side missed their opportunity to put their foot to the accelerator and believes that it is something they need to target to continue their development.
"We had a good start against Team Bath on Monday, but we let them come back at us towards the end of the first quarter. For us, we need to be recognise the lead we are creating and put our foot down when we have the chance. That's how we're going to take the next step forward."
There aren't many tougher assignments than a trip to Belle Vue. Champions Manchester Thunder have been imperious at home again this season and, despite the northerners knowing that they have already qualified for the play-offs, Gibson expects that they will pose a huge challenge on Saturday evening. Should any chances come her side's way, she is all too aware of how important it is that they take them.
"Manchester Thunder will be looking to retain their title, so they will be preparing for the semi finals already. We know that they will want to come at us hard on Saturday in preparation for the semis, so we need to make sure we don't allow them to get comfortable. If there are any chances to put the pressure on, we need to take them."