Saracens High School: Values are evident in every lesson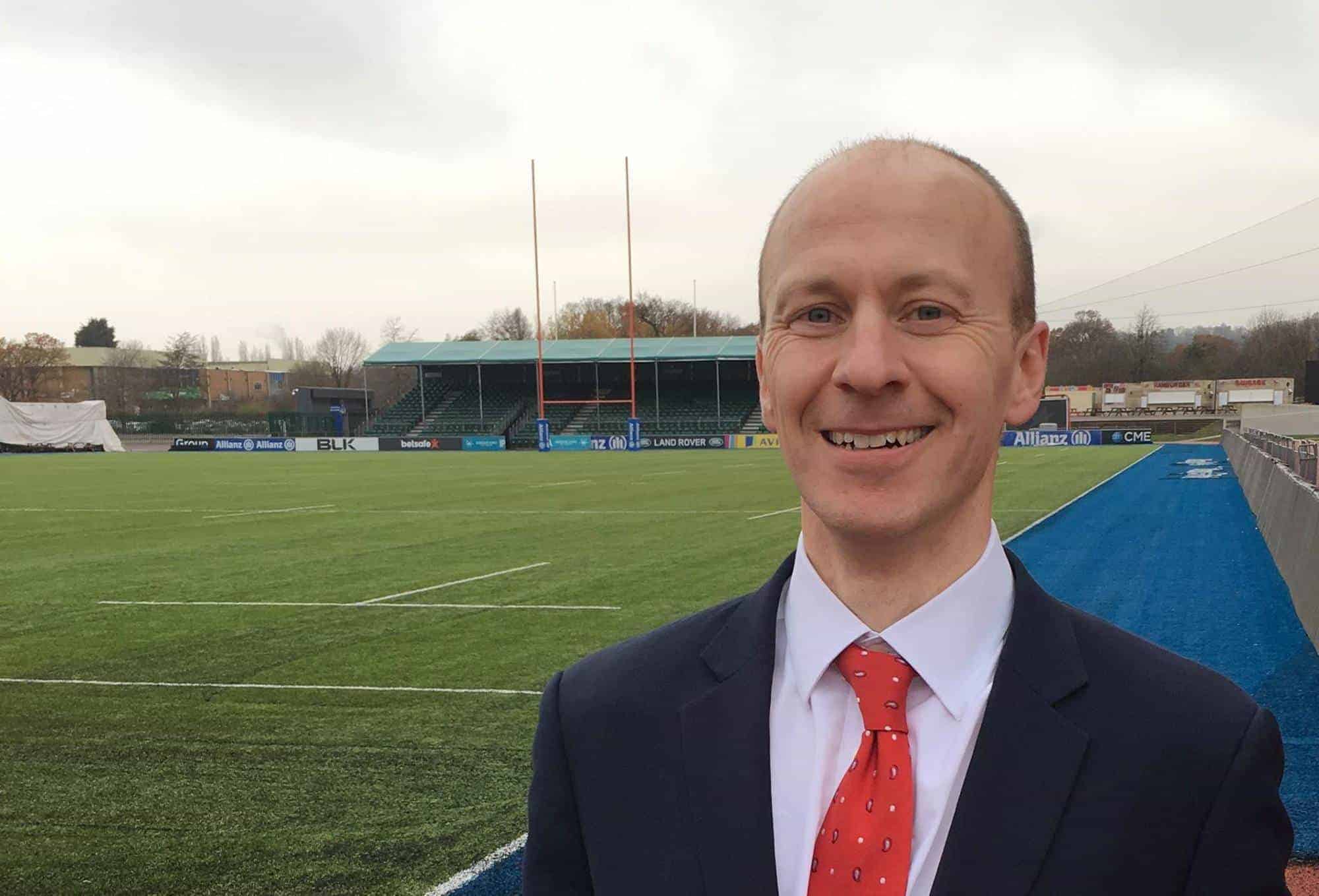 In September 2018, Saracens High School opened its doors to pupils for the very first time.
The opening of the High School was an historic moment for Saracens as they became the first professional sports club to open a mainstream school.
The man tasked with leading the way for the High School was Dr. Matt Stevens. He came into the role with a wide range of experience within education and sport including stints as a sport psychologist at Watford Football Club, a Year Lead and Senior Leader at Capital City Academy in Willesden and as Deputy Headteacher at The Astley Cooper School in Hemel Hempstead.
With such a CV behind him and as a PE Teacher that grew up in Finchley, it's no surprise that Stevens was excited to step into the position at Saracens High School.
"I think the experiences prepared me well to be appointed, but I have also learnt so much since starting the job, and no doubt will continue to do so every day that follows.
"To be the first Principal in a new school is an amazing opportunity"
"To be the first Principal in a new school is an amazing opportunity; to set up a curriculum and systems that will shape how the school will be in years to come is for a few, something that happens once in a career, and for most it never happens.
"What also excited me was the clear set of values and vision for helping young people become successful adults, which absolutely aligned with my own values, and what I have tried to do throughout my career in education."
As with any new venture, there are challenges to be faced. Saracens High School is currently using temporary accommodation whilst their permanent building is under construction.
Yet, this has been seen as an opportunity rather than a hindrance. An opportunity for the whole school, both staff and pupils, to live the Saracens values.
"We adopt the Saracens mantra of being relentlessly positive and energised and we make the best of the situation we are in.
"One of the biggest compliments we heard this year from a DfE (Department for Education) official is that it doesn't feel like a school in a temporary accommodation, which is important, and we have always said that the building doesn't make the school - the people make the school."
That focus on people is an important one for Stevens. For him, the role he and his staff play goes beyond ensuring their pupils succeed academically.
The opportunity to positively impact the lives of students is one he takes seriously, and he is quick to highlight that his staff have played a vital role in creating a culture that allows pupil to thrive.
 "The teaching staff and the support staff have been superb in creating the positive learning and caring culture that made up such an important part of our vision.
"When I was at university, a lecturer told me the Confucius saying 'If you want to make a difference for a year, plant a field of corn. If you want to make a difference for 100 years, plant a tree. If you want to make a difference forever, educate a child'.
"Our work, and the work of everyone in education, changes lives. Whether that's helping children to achieve qualifications to get them to a top university or to secure an apprenticeship, or to inspire creativity and develop confidence for someone to start a business, or just making lifelong memories, we change lives and we don't take that for granted."
It's hard to miss the Saracens values overlooking the East Stand when you come to Allianz Park. Those values are not just for Men's and Women's rugby teams but for the Saracens family as a whole.
For Stevens, those values are central to what they are doing. They want pupils to 'live' the values both in and out of the four walls of the High School.
"The Saracens values are the values of many successful people, and they fit perfectly with education, don't they?
"For discipline, coming to school every day, to be in the right place at the right time, with all the right equipment, meeting deadlines, and following our rules (to be ready, respectful, and safe).
"The children need to work hard, and we encourage them to make mistakes and experience failure as opportunities to learn.
"Honesty speaks for itself, and humility is more than just being humble in success. It is also about recognising the contributions of others and it allows us to recognise our limitations and drives us to improve constantly.
"In one way or another, the values are evident in every lesson, and they aren't just adopted in school. We expect the children to recognise the part they play in their successes, and to maintain 'living the values' throughout their lives.
"They don't just apply to the children; the staff also try to live the values as best we can, and we teach them to parents and families too."
That approach has yielded success for the High School in its first year with students making, on average, twice the amount of progress that would be expected in the majority of secondary schools.
Over one hundred pupils have already passed their first NCFE recognised qualification in Character Education, with the opportunity to complete three more. The fact that it normally takes two years to complete the first qualification makes the achievement all the more impressive
This focus on Character Education is another example of the High School's belief in developing the whole person.
Through the NCFE, students will complete tasks in leadership, organisation, resilience, initiative and communication and in doing so, prepare them for the outside world once they leave school.
"Excellent qualification results will open doors, but children need something more to give them the edge and make them stand out.
Do you know that in last year's English language GCSE exams there were over 95,000 grades of 7 or higher (equivalent to the old A or better) and over 13,000 grade 9s!
"So, there are lots of people with great exam results and we need to help our children develop the skills to make a positive impression on prospective employers to set them apart."
The school's careers programme has also proven successful with pupils experiencing six different events exposing them to more than fifteen different jobs.
There have been many other positives, such as the family lunches, which embody the ethos of the school, the performance of the sports teams, the partnerships developing with other schools and organisations, the Our History Month, Them and Us Month, and our enrichment week (#MakingMemories).
Yet for all the success of that first year, Stevens knows there are further challenges on the horizon for him and his staff.
Not just in terms of academic achievement, in particular in a high achieving borough like Barnet, but also in maintaining and building on the culture they have created.
"This year every teacher knew every child. Next year we double our teaching staff, we double the number of children, and for the first time some teachers won't be teaching some children, and yet to maintain our family feel, we need to make sure that everyone still knows everyone.
"That's a big challenge for five years' time, when we will have over a thousand children and one hundred members of staff - but something we are very focused on achieving."
But with those challenges come opportunities to grow and develop, very much in keeping with the values that Stevens and his staff are trying to instill in their pupils.
"I am very excited about the pre-apprenticeship programme we will be offering to Year 12 students to help them secure an apprenticeship with a local employer, and our new building becoming a hub for the community, getting extensive out of hours use in the sports and community areas.
"We will continue to build the partnerships we have with the likes of the club, the Saracens Sports Foundation, Mill Hill and Belmont schools, Colindale Communities Trust, and the Worshipful Company of Arbitrators to provide some very special opportunities to develop some exceptional young adults.
"How do we achieve this and more? It starts with recruiting outstanding people who buy into the vision, who care deeply about our community, and who will be role models for living the values.
"They will be disciplined, will work incredibly hard, will be honest with each other, and demonstrate humility, striving to be improve every day."