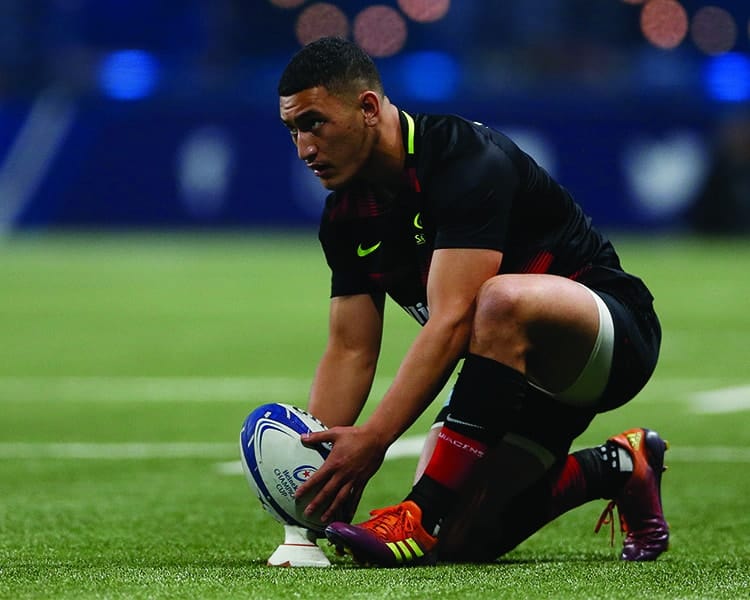 As we approach the end of what has been an encouraging week for professional rugby, we are pleased to provide an update on what this week's announcements by the Professional Game Board (PGB) and Premiership Rugby will mean for Saracens in the weeks ahead.
Following the announcement of the governments approach to get professional elite sports back to training, and subsequently back to play, the PGB gave the green light earlier in the week for Premiership and Championship Clubs to move to Stage 1 of the 'Elite Sport Return to Training Guidance'. For those that are keen to understand this DCMS Guidance in detail click here. Although encouraging, we must stress that this will be a slow and carefully managed process that will place the health and welfare of our players, coaches and staff at the forefront of all decisions.
At Saracens this will see the opening up of our training ground from next week for the required screening processes and then access to training facilities from 15th June to allow players to undertake their own strength and conditioning training in small groups, socially distanced, and under strict protocols. Whilst the players build their conditioning over the weeks ahead, work will continue with stakeholders to finalise plans that will enable the transition to Stage 2, full contact training, ahead of Stage 3, a return to competitive matches.
The aspirations of Premiership Rugby on the timing of Stage 3 became clearer after a board meeting last night when it was agreed that Saturday 15 August is the target for the resumption of Gallagher Premiership Rugby.
Darren Childs, Chief Executive of Premiership Rugby said: "Nothing will happen until it is safe to do so but we will do everything we can to resume the 2019-20 Gallagher Premiership Rugby campaign on Saturday 15 August.
"We won't take risks with people's health, and rugby has unique challenges due to levels of proximity and impact, but with a number of clubs moving to Stage 1, it is important for us to give players, coaches and clubs clarity on when they can look to return. Bearing that in mind, we look forward to the restart of the season."
I am sure like us, you are excited that there is now a target been set for our players, coaches and staff to work towards, yet it is important to highlight we await details of how and where the resumption of the season will take place, and therefore the impact on individual ticket bookers, including season ticket holders and purchases of tickets for The Showdown.  We can assure you that as soon as we receive this additional information we will be in touch with all ticket bookers directly.
We would once again like to thank all fans for your continued patience and support and for working with us, through the recent membership survey's, to ensure that we bounce back strongly from the considerable challenges of this current season to create some more wonderful memories together in the future.
#TogetherSaracens