RWC19: Canada preview with Wiggy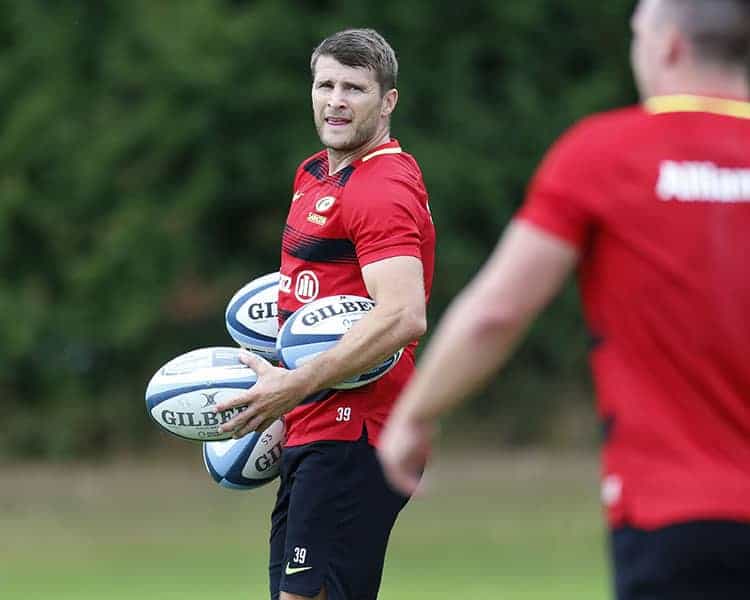 Fifteen Saracens will represent the club on the international stage at the 2019 Rugby World Cup in Japan but a 16th will also be heading to the Land of the Rising Sun.
Richard Wigglesworth has taken up a position in Canada's backroom staff for the tournament where the Canucks face Italy in their first Pool B match on Thursday in Fukuoka.
The 36-year-old was offered the opportunity by the country's head coach Kingsley Jones, a former coach of the scrum-half at Sale Sharks, and will look after their defence as well as the kicking game.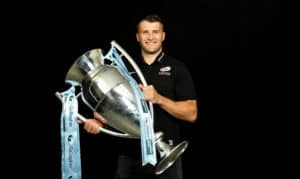 A participant at two World Cups as a player, Wigglesworth has helped out at Harrow School and Oxford University while last season it was announced he would be leading Championship outfit Ealing Trailfinders' attack.
Sarries have released Wigglesworth to the Canadians and the England international is really appreciative the club, alongside his family, have been so accommodating.
"I've always been interested in coaching, in what helps make it all tick and come together," he told the Telegraph. "I must be a right pain to coach as I'm always asking, 'Why?' At Saracens, they had the answers.
"They also believe in their players, trust them and back them. I had no real idea what Mark McCall would say when I first approached him in June about the Canada job but I did know that I would get a proper hearing.
"Saracens have been brilliant. They don't just talk about looking after their players. They put it into action. I'm contracted as a player for them yet I was going to be away in total for seven weeks.
"Saracens have been brilliant. They don't just talk about looking after their players. They put it into action."
"My wife, Lindsay, too, has been so supportive. Our third child, Margo, was born only seven weeks ago. I guess I'll learn so much along the way, stuff that I can feed back into any future coaching or even as a scrum-half. As far as I'm concerned, there is no end-point in mind for hanging up my boots. And coaching has definitely helped my game on the pitch, enabled me to understand and see more.
"I am 100 per cent committed to helping Canada. However, I still see myself first and foremost as a player. Being in the best possible shape for Saracens is as big a deal for me as it has ever been. And now with added reason to pay them back for releasing me for this."
Everyone is aware of Wigglesworth's style as a player – a knowledgeable operator with expert kicking game – but what about his coaching method?
Ealing Trailfinders Director of Rugby Ben Ward added the Saracens nine to his coaching setup last term, a decision he believes has 'worked really well'.
"He's straight talking, honest and knowledgable. Very natural," he said.
"As a nine he coaches on the pitch and has done since a young age for many years in the Premiership. He doesn't speak just for the sake of it and likes to make his point in the best and quickest way possible. He expects very high standards of the players."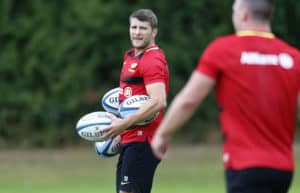 Ward added: "Personally he has been great for me. It has taken some pressure off and the players respect him massively which is understandable with the amount of Premiership games he has played, European and Premiership titles he has won and his international caps. We are a young coaching team at Ealing Trailfinders who are aspiring to be the best, and he is a big part of that."
Following their Italian opener, Canada take on Namibia as well as three-time winners New Zealand and two-time champions South Africa.
Wigglesworth acknowledges the difficulty of facing the Tier One nations but insists Les Rouges' focus is maintaining high standards within the squad and it is an experience he is relishing.
"We all know the reality of being in with the All Blacks and the Boks but our goals are not results-driven," he said. "As it was with Saracens, and still is, you have to be accountable to each other and to the standards you set. That is non-negotiable.
"These guys are as tight and driven as any blokes I have been with. They are also the brightest bunch I have ever come across. When I first met up with them in Denver in June the first thing they asked me was whether I wanted to be part of their Book Club. They were all reading some bloomin' great thing about slavery at the time. Several of them play chess in the dressing-room.
"Essentially, they are a really close-knit bunch, all willing to work damn hard. In defence, it is not about bollocking someone for missing a tackle. It is about bollocking the bloke who didn't work hard enough to get in position to make a tackle. Effort, work-rate, desire – these are the fundamentals we will take with us into the World Cup. I can't wait. It is going to be a brilliant experience."
Watch Wiggy in action when he returns. See what tickets are available!