RWC19: Scotland preview with Kelly Brown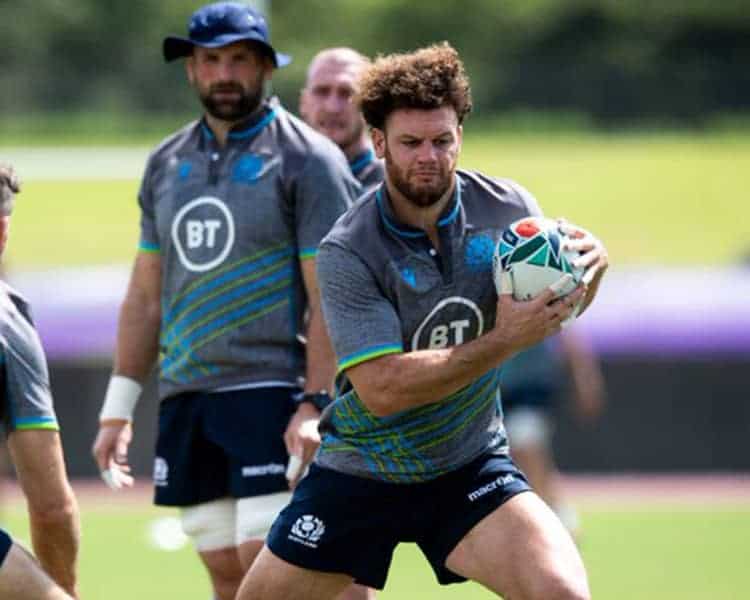 Normally when you're waiting for good news, you expect a phone call or at least a text message or an email.
In 2007 ahead of the Rugby World Cup in France, it was a different story for Kelly Brown and the rest of the Scotland group hoping to be included in their country's 31-man party.
"We were told if you weren't in the squad you would get a phone call which was the most surreal experience because you're just staring at your phone hoping it doesn't ring!"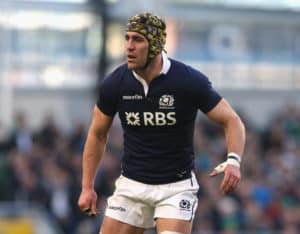 Thankfully for Brown it didn't ring on that occasion and he went on to appear in France, and later in New Zealand, but the Saracens Academy coach did receive a call this summer; Scotland head coach Gregor Townsend was on the other end with an invitation too good to pass on.
"He said 'it would be great in the build-up to the World Cup if you could come in and do some work with us, what time do you have?'" Brown said. 
"I spoke to Mark (McCall) and Mike (Hynard) who said it was fine and to do a couple of days a week.
"I really enjoyed it. I've done a bit off and on with them over the past year-and-a-half to two years but it was really good to have a consorted period of time with them and really get involved."
Every Monday and Tuesday throughout the summer Brown was in camp preparing the squad for this year's tournament with the other days of the week spent back at Sarries coaching the club's young contingent. 
"What this squad have spoken about is our consistency and that's something we need to nail down." - Kelly Brown
"It was a win-win scenario for both. It worked for all sides; it worked for Scotland because I could add stuff there; it worked for Sarries as I could bring ideas back from Scotland and for me it was a great experience to be in a different environment.
"The two cultures are quite similar but the two philosophies and ways of playing the game are quite different so that was really interesting for me to see different ways of doing it."
Brown has been a coach in the Saracens Academy since his retirement in 2017 and would have been pleased to been instructing rather than receiving instruction in Portugal heat as Scotland attempted to acclimatise to Japan before heading to the Land of the Rising Sun.
If conditioning in Portuguese temperature wasn't enough, the players then had to into a 40-degree hydro pool up to their necks for 20 minutes after every session which Brown describes was 'pretty brutal'.
"It's going to be hot and humid over there but all the boys are in a good place and very, very fit. Some of the scores on the fitness tests were ridiculous."
Watch Duncan and Sean in action for Sarries after the World Cup. Check out
which games are on sale!
One of the Saracens who would have endured the oversea training is Duncan Taylor, back in the squad after a long period sidelined through injury.
It was a year to the day he damaged his knee that the centre was named in Townsend's World Cup group and Brown believes he fully deserves his opportunity.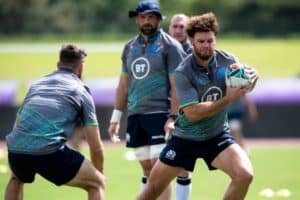 "You can't fail to be really chuffed for Dunc. He's had a really tough time with injuries so it's fantastic to see him back, fit and firing. He played in a couple of the Tests and did well.
"We've got some really good options in the centres and to see him come back in is almost like it's a new player. He's got a spring in his step as when you have an injury that keeps you out for that long you're just happy to be back out there. Playing for Scotland is something he's very passionate about and hopefully he stays fit and plays well in a lot of games.
"He's really excited but he deserves the opportunity to play for Scotland. I think back to a couple of years ago against France where he was outstanding and so he certainly deserved the opportunity to come into the training camp and he's done well in the games which is why he has earned his opportunity."
Another is Sean Maitland who has excelled in Scotland blue ever since his debut in 2013. The winger is now creeping up to 50 caps for the nation of his Glaswegian grandparents.
"Sean has played quite a lot of the past season and has been an integral part of the Scottish side," Brown added.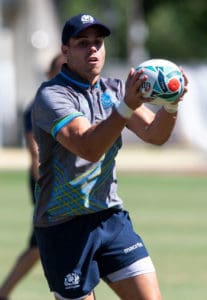 "He's really important to Scotland; he's a quality player who does the fundamentals really well; that's something at Saracens we speak about a lot.
"I'm sure he'll play an integral role in what is a really exciting Scottish backline. They're very excitjng to watch and I'm looking forward to seeing all of them firing over the next few weeks."
Brown made 64 caps for his Scotland, captaining the side on 14 occasions and scored on his debut in a 39-19 win over Romania in June 2005.
The former flanker has had some major highs and experienced lows playing for his nation and going into this World Cup says if they are 'on it' then there's no reason why they can't defeat anyone – starting with Ireland.
"What we know as a side in Scotland is when we're on it we can beat anyone and I firmly believe that.
"We've beaten Australia a few times home and away; we probably should've beaten the All Blacks a couple of years ago. In the second half against England (in the 2019 Six Nations) we just clicked and showed we can be incredibly dangerous.
"What this squad have spoken about is our consistency and that's something we need to nail down because the difference between our best performances and our worst performances is just too big a gap. So we've really looked at narrowing that down and being more consistent in every game."
Fifteen players are representing Saracens at the World Cup. You can represent Sarries too with a new 2019/20 home shirt - purchase yours HERE!