SARACENS SPORT FOUNDATION RECEIVE LONDON SPORT AWARD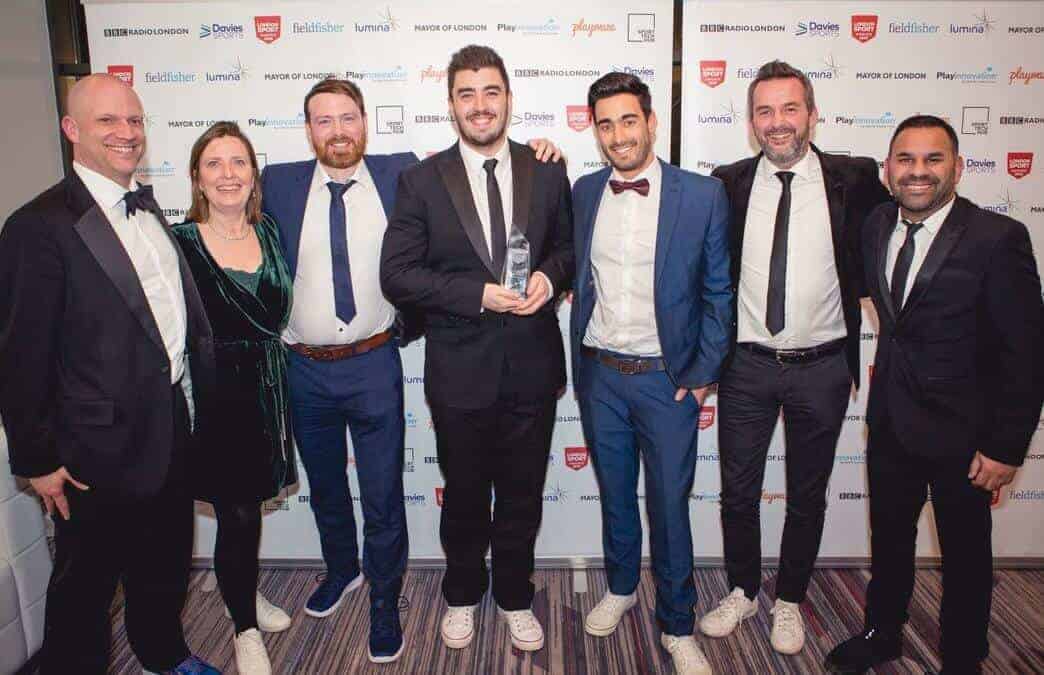 THE SARACENS SPORT FOUNDATION RECEIVED THE HARNESSING THE POWER OF ELITE SPORT AWARD AT LAST NIGHT'S LONDON SPORT AWARDS.
The Foundation works across Hertfordshire and North London to inspire communities and change lives through the power of sport.
Kieran Crombie, Head of Saracens Sport Foundation said:
"As the charity arm of the Saracens Rugby Club, we are fortunate, that the Club values means that changing lives of people within our local community is as important as results on the pitch.
"We work in prisons so that we can give young people a second chance in life, which has proven a success, with a reduction in reoffending of up to 55%. We work with young people with disabilities, so that they can access the same sport offers non-disabled people can, as well as improve their quality of life.
"We provide sport and physical activity to some of the most marginalised and 'at risk' people, giving them all the additional benefits of an active and healthy lifestyle.
"I am very proud that the amazing work the team do every day has been recognised but for us, it is reward enough to see some of the fantastic impacts we have on people and communities.
"We would like to thank our socially conscious fan-base, our incredible corporate supporters, and the Foundation patrons for their support.
We'd like to thank Nigel Wray for his support of the Foundation. He truly believes in power of sport to change lives and his support has been invaluable.
"However, most of all we'd like to thank our volunteers and coaches – whose hard-work and dedication provide the catalyst to change people's lives through the power of sport."
The programmes run by the Foundation address specific social needs within the community and work with people from all sorts of backgrounds.
These range from our Get Onside programme, which works with young offenders at the HMP Feltham Young Offenders Institute, and has had a demonstrable impact on its participants, with the percentage of graduates reoffending well below the national average.
Our Love to Dance programme works with over-50s and uses dance, not only as a way of increasing physical wellbeing, but also allowing participants to socialise with likeminded people.
One participant said recently: "Although have always been fairly active, Love to Dance has become a very important part of my week. My friends and I really look forward to the class and go for coffee after.
"I am happier and more energetic when attending Love to Dance. We dance, exercise, try to learn the routines and laugh."
The disABILITY sport programmes works with people of all ages and with a wide range of disabilities. One of the participants in these programmes, Robbie Corker, has gone on to run the London Marathon and raised a huge sum of money in support of the Foundation.
Our rugby programmes use the sport as a way of engaging young people who maybe wouldn't be involved in any sort of physical activity to have transformative impact on their lives.
These are just a few of the programmes through which the Foundation is able to have positive impact on the lives of people in our community.