Shaw excited for Edinburgh excursion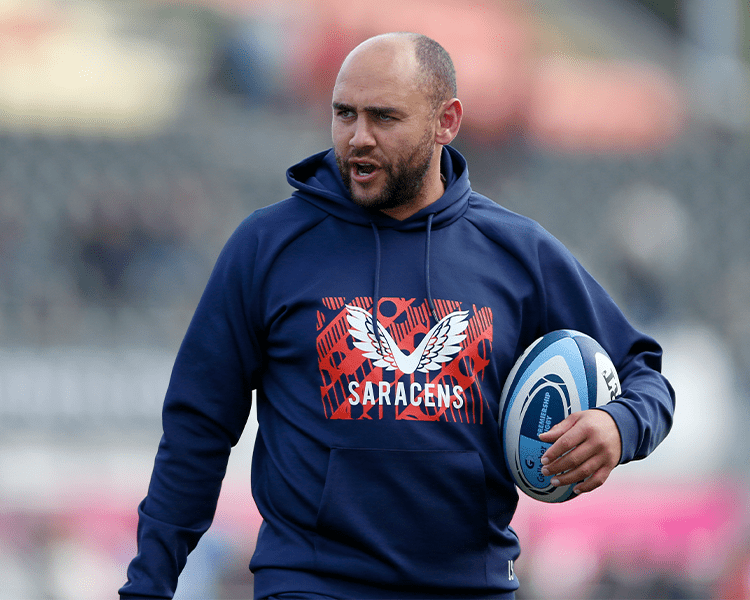 Joe Shaw has described Sunday's huge Heineken Champions Cup match against Edinburgh as incredibly exciting.
Both sides have qualified for the Round of 16 but a win for either side could give them home advantage in the knockout stages, adding extra importance to the match in the Scottish capital.
Saracens edged past Edinburgh in Round One in a topsy turvy encounter at StoneX, and Shaw is expecting another huge test at the DAM Health Stadium.
"Edinburgh are a very good side who are well coached. There are a few things at stake and that makes it incredibly exciting.
You can see the qualities they have, they are littered with international experience so we're aware of what we're going up to face. We'll respect them and try to put our best foot forward."
When asked about how his side have fared on their return to the top table of European rugby, he spoke of how much the club enjoy challenging themselves in this competition.
"We've loved this competition for a long time and have missed it. To be back in it against the best teams is superb and we want to be the best we can be.
Nothing is easy and against Lyon and Edinburgh we've had to really dig in and this weekend will be no different. You have to savour these moments as they are special and we're just really excited to get up there."
On a week when the Six Nations squads were announced, the Head Coach was asked about those who have been selected to represent their countries.
"It's brilliant isn't it. We're incredibly proud to have such strong representation across the tournament so it's been a great week for the club."
With Owen Farrell also named as England captain, Shaw praised his impact on club and country.
"For him to be chosen to lead his country is a brilliant honour. We see his leadership day in day out and the standards he sets here so we're just incredibly proud of him."