Mica Evans Named on WRA Player Board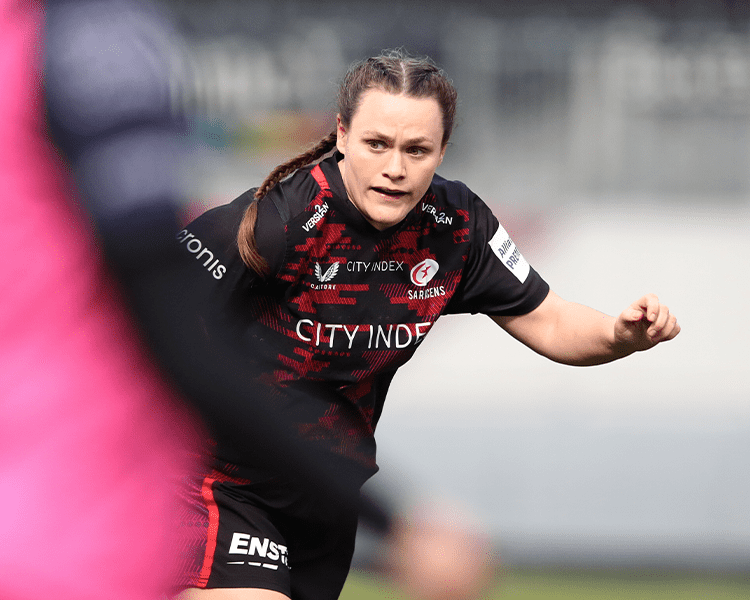 The Women's Rugby Association (WRA), an independent players' union which was launched in 2021 with World Cup Winner Nolli Waterman as CEO, has announced its inaugural Players' Board, made up of one representative from each of the 10 current Premier 15s clubs.
The newly elected Players' Board Members are: Beth Stafford, Bristol Bears Women; Trudy Cowan, DMP Sharks; Edel McMahon, Exeter Chiefs Women; Ciara Cooney, Gloucester-Hartpury Women's RFC; Bryony Cleall, Harlequins Women; Rachel Malcolm, Loughborough Lightning; Georgie Perris-Redding, Sale Sharks Women; Miça Evans, Saracens Women; Ellie Lennon, Wasps Women; and Jo Brown, University of Worcester Warriors Women.
The Players' Board has been elected by members who play for the relevant club. There is also an Executive Committee consisting of a Chair and Vice Chair, who will be elected from the Players' Board, the Chief Executive (also the General Secretary) and a number of (non-executive) Directors.
Nolli Waterman, Co-Founder and CEO, WRA, said: "When setting up the WRA we had two clear goals. To provide confidential and independent support and to provide a collective voice for all players across the league. This is a huge milestone for not only the WRA but also women's domestic rugby across the globe. We have a superb group of players that have been voted in, and I'm sure they will thrive in their roles."
For Evans, she spoke of her joy at being part of the Players' Board and highlighted the importance of players having a collective voice.
"I'm very excited about the new Players' Board. I think it's vital for players in the Premier 15s to have a collective voice. We now have more opportunity to be part of crucial changes and shape the Premier 15s so that it works for players as well as other key stakeholders, not just for current players but for future Premier 15s players."
This view was echoed by Conor O'Shea, Executive Director Performance at the RFU.
"We're pleased to see the progress the WRA has made supporting the Allianz Premier 15s players over the last 12 months, and we congratulate them on the process they have run to establish both the Advisory Board and now the Players' Board. A player voice is integral as the league continues to develop."