Shaw pleased with energy in Derby Day triumph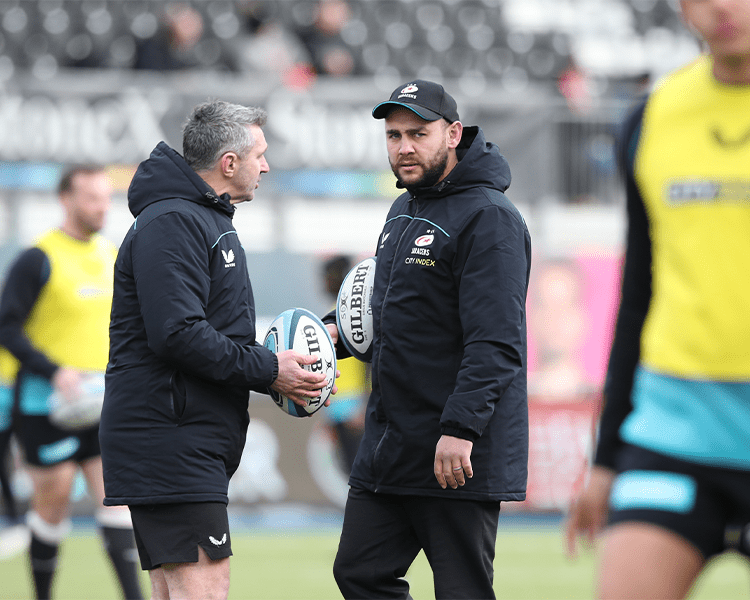 Head Coach Joe Shaw said his players showed an incredible amount of fight in their gutsy win over Harlequins on Sunday.
Sarries had to grind out the victory in wind and rain that made it a highly attritional encounter, but it was a performance that pleased the former England Sevens man.
"What jumped out to me in the conditions which were very difficult was the energy in the group. We showed some real fight and managed to move on from small setbacks very well." Said Shaw. 
He added: "When you play against a quality side like Harlequins they're never going to go away but we played the majority of the game in their third and the defence was fantastic."
It was always going to be a match that was decided in the set-piece, and Shaw was impressed with how the forwards performed.
"The boys up front were outstanding. They set the tone in that first half and really stepped up. To see some of the young lads having that extra responsibility was great, they had to step up and that is exactly what Saracens is about."
Shaw will now change the focus towards another derby next weekend, as Sarries head to the Brentford Community Stadium to take on London Irish.