SUPER SUNDAY: THE SILVER EDITION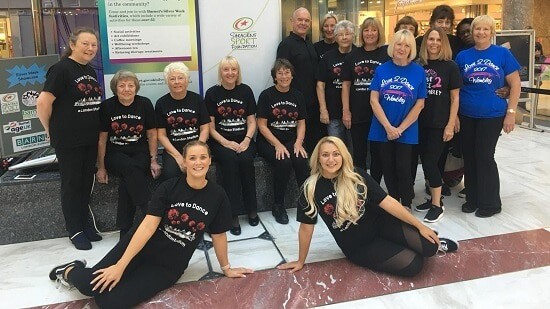 Saracens Sport Foundation run 34 classes for adults aged 50+ in the Barnet and Hertfordshire area. Our classes include dance, Nordic Walking and Pilates. Our range of programmes are designed to be accessible for older adults of all abilities. The classes are sociable as well as helping people to develop fitness, mobility and strength. Keeping the classes affordable is one of our priorities to help meet the needs of our local community.
Sunday 7th October was celebrated as national Silver Sunday which is a fun day for older adults across the UK. The residents of Barnet hosted Silver week from the 01 to 07 October with a range of free and fun events. Our participants from our Barnet and Hertfordshire dance classes joined together to perform two dances at Brent Cross shopping centre in front of crowds of shoppers. The day was topped off with a guest appearance by Renee Evans, one of our Hertfordshire dancers, who appeared on a short film aired on BBC London News.
For more information on our classes please contact the Health and Wellbeing team on healthandwellbeing@saracens.net or you can find out information here