Chantelle Miell: You are going to get setbacks, I've had plenty of them before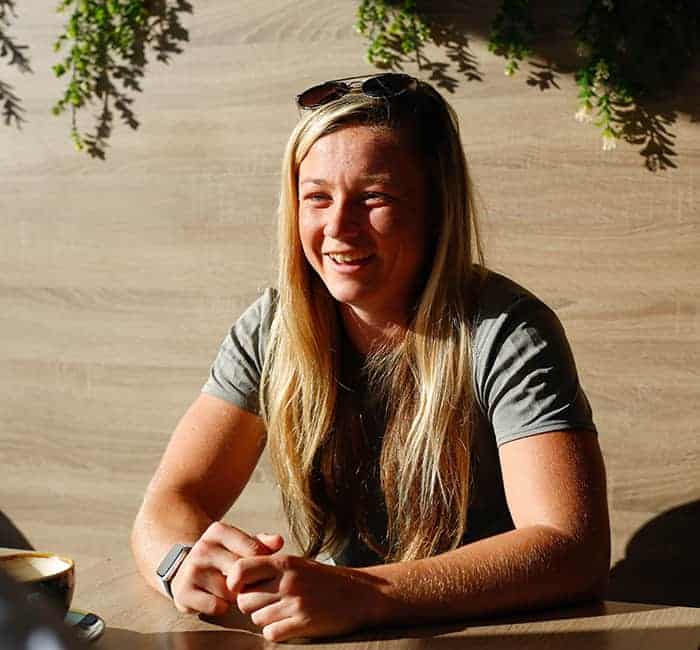 There's something inherently special about playing for your home club.
It goes beyond that initial sense of representing something greater than yourself. You're playing for a shared history with family and friends, for a community that you have grown up in and has been a part of you for as long as you can remember.
For Chantelle Miell, that was very much the case when, as an 18-year-old, she was given the opportunity to run out in Bristol colours for the first time.
"I got my debut, I think it was against Richmond when I was 18-years-old and I remember some of the big dogs, turning up and I was like, 'Oh my god, I've seen you play on TV, I've watched you play'."
As if that wasn't daunting enough, she also had to contend with the added nerves of playing out of position in her first senior run-out.
"They said 'We want you to play and we want to get you involved in the squad, but we don't know where to put you'.
"So, they started me at wing and I'd never played there before! I didn't really know what to do but I absolutely loved it and just threw myself straight into it."
To some extent this was the culmination of 11 years of rugby that saw her start aged seven at Winscombe RFC in North Somerset. As is often the case with siblings, she found herself watching her brother play and soon got bored of just standing on the sidelines.
Eventually her constant running around annoyed her parents enough to let her join the club and from there she never looked back.
And when that opportunity to play for Bristol came, she was well aware at the time of how special a moment it was.
"I used to go and watch the Bristol men's team play back at the Memorial Stadium most weekends. We used to stand in the corner where there were cheap tickets and you could get them last minute.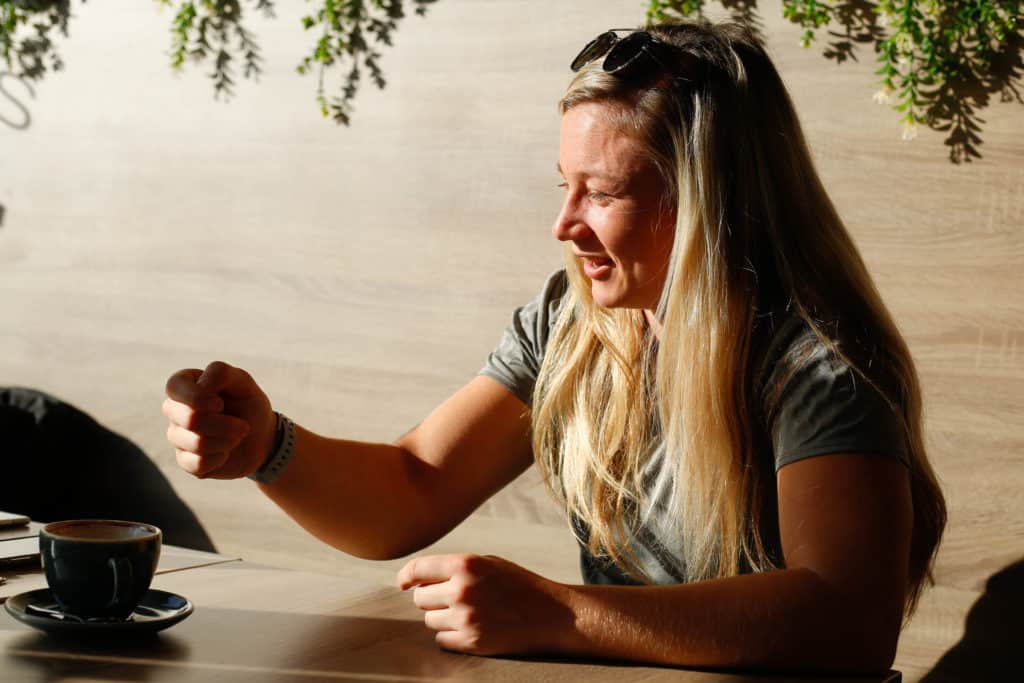 "It'd be called 'Idiot's Corner' and the atmosphere in this corner of the stadium was just amazing.
"It definitely did mean a lot because I think from a young age I always wanted to play for Bristol and then when it actually happened, I was thinking, 'Oh, I wasn't expecting it to happen so soon and so young'."
While getting her first start in the Premiership was one thing, as with any ambitious and talented rugby player, the desire to improve and go for higher honours was strong.
Despite some initial setbacks, Miell made her way through the pathway, eventually earning selection for England Under-20s and the Sevens Development squad.
And with Christmas 2016 fast-approaching a phone call from then England Sevens coach James Bailey presented another opportunity to progress, though it somewhat changed her holiday plans.
"I got a phone call from Bails saying, 'We want to invite you in for fitness testing on the 2nd of January.'
"So, I was like, 'Oh god, New Year's plans out the window. I need to get fit and not be fat over Christmas'.
"I went in, did the 1,200 and fitness assessments and was then invited to a couple of sessions and played in an in-house sevens game.
"The squad came out and my name was on it to go to Sydney. I remember getting the email and my mum was at home and I just sprinted and ran into her room.
"I couldn't speak, and she was going, 'What's wrong? What's wrong?' I was like, 'I'm going to Australia!'.
"She said 'If you'd said to me two years ago that you're going to get there in Sevens for England, I would have laughed in your face because you were a chunky little teenager and you wouldn't have been able to do it!'
From playing for her hometown club to suddenly being thrust into the fast-paced world of World Series Sevens and the life of a full-time athlete. Miell admitted to taking to it like a duck to water.
"I loved the element of pushing my body all the time"
"I really liked it because I quite like routine, having to get up and work for something and I absolutely loved training four days a week.
"Don't get me wrong, it was really hard at times when your body feels rubbish and you're having to drive yourself up, go in and train and at times they really pushed you to the limit.
"Almost like break you before they could make you. It was really difficult, but I loved the element of pushing my body all the time, and also playing with some incredible people."
She also found that the culture within the Sevens programme kept her going in particular when selection decisions were not going her way.
"I think that they got the culture really right in Sevens as well and everyone was really close, and I absolutely loved it.
"Even the year where I wasn't getting selected a lot, I absolutely loved going into training. The girls were saying, 'You're mental, why are you not sad all the time not going to tournaments?' I was like 'I absolutely love you girls, love training and playing' and that environment was amazing.
"We just absolutely loved being around each other and you could tell that you were working super hard for each other.
"I think that makes a difference or it's just a bunch of really, really good players chucked together and you just sort of work individually and not as a collective."
Yet all good things come to an end. After a 2017/18 season where she struggled for selection, the decision came that saw Miell dropped from the England Sevens programme.
No athlete is a stranger to being dropped. Form, injury, tactics, the whims of the coaching staff and any number of other factors can decide whether or not you are playing from one week to the next.
But, there's something all together different about being cut from a club, programme or setup entirely. From being attached to being adrift.
"I just remember it being so emotional because at the time obviously it was really sad that I was coming out of that environment and not being part of England.
"But also, I was so sad that I was not going to be in and seeing all of these girls that I was best mates with every day.
"It was really difficult coming out of that environment because I'm going from training four days a week and being told, 'Right, you've got to do this, your top ups are this. You've got to run for this amount of seconds, you've got to lift this much weight' to nothing."
"I think it sort of reset me and made me realise why I like rugby so much"
You often hear about athletes reaching the end of their career, whenever that may come, and feeling a sense of 'What now?' and 'Who am I now that the thing that has defined me is suddenly over?'.
Miell was no different, even for someone with so much of their rugby life ahead of them.
"I think quite often, and this is not the biggest thing, but you almost attach 'England Sevens player' to your name and then when that's taken away you almost think 'Who am I?'.
"I know that sounds really stupid, but it's like a loss of identity a bit. And then now I'm like just floating and thinking 'What am I doing?'
"I didn't really know where to go, what to do. It was a bit of a rubbish period of time because it was like working out what I need to do and while it's not the end of the road, I think for a while I thought it was."
As many would do in that situation, Miell decided it was best to take some time away from the sport before an opportunity to head out to Australia presented itself.
"I almost planned a real fun summer because mentally, I needed that break and just a break from rugby and everything. I went traveling for a bit, went to New York and did some really cool things with friends.
"Then I knew that there were opportunities to potentially go play in Australia because Tilly Vaughan-Fowler had gone out six months before and played with Sydney University. They were just being brought into AON which is a big series out there.
"So, I thought this was a perfect opportunity for me to have no pressure, go and play sevens, get to love rugby a bit more again, do a bit of travelling at the same time and just have a break.
"It was incredible, and I think it sort of reset me and made me realise why I like rugby so much.
"It also reminded me that obviously you are going to get setbacks, I've had plenty of them before, and you've just got to sort of come back."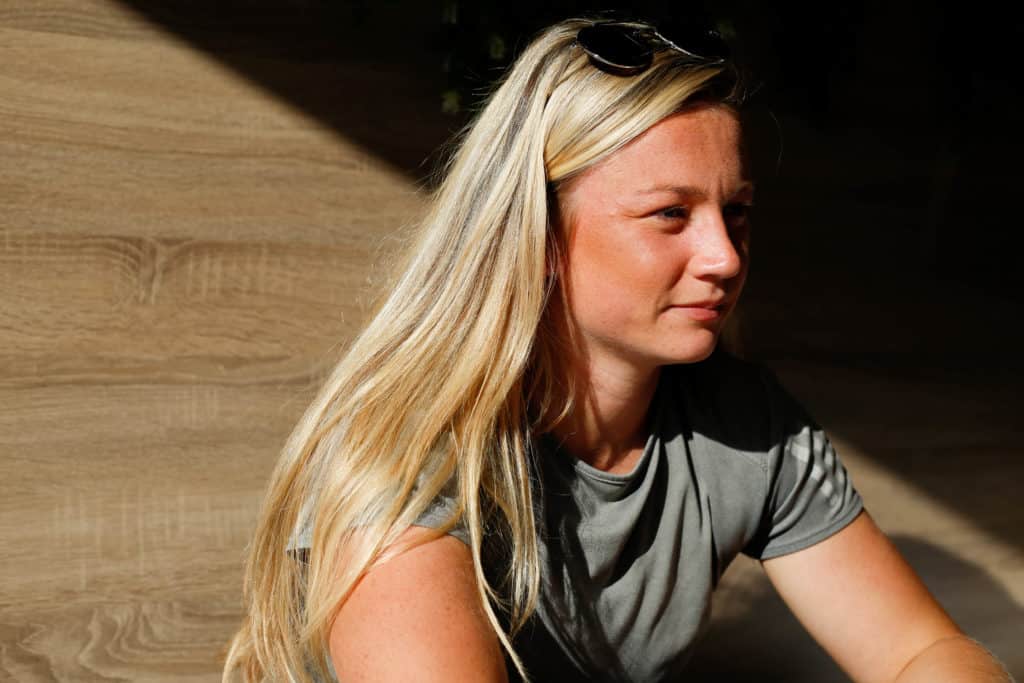 She returned from Australia in late 2018 and joined a Saracens Women squad that was already well into a double-winning season.
And despite a determined outlook on her return, life had another setback to throw her way.
"Those few months I came back were pretty rubbish because I was like right, 'I'm back in England now. I'm going to crack on with training, I'm going to try to break into the first team squad'. First game back, first touch of the ball, break my hand.
"I never for a minute thought I was going to come back in and just walk straight into first team rugby, but it was quite difficult to come back from having been a professional athlete to be sort of on the cusp of the development team.
"And then it was always chasing and trying to catch up with everyone else."
Fortunately for the former Sevens starlet, while it was tough going on the pitch, off the pitch she found support from both players, staff and the wider Saracens family.
"The girls really helped me come back in and made me feel welcome. Alex (Austerberry, Saracens Women head coach) made me feel welcome as well.
"Even when I was in Australia, he used to check in with me. 'How is it? How are you getting on?' Which is nice cause he didn't really have to do that. I was not at Sarries at that point.
"And when I came back, I said, 'Look I'm away from home. I've got these commitments' and they were like 'What are you interested in? You can help our with Foundation and Community programmes.' Which is again about culture cause it's like that family, right?
"They actually want to look after you, not just your rugby stuff but outside as well. They'll look after you as a person.
Coming into her second season at Saracens, the Bristolian feels ready to get back to the level that saw her make her first team debut for her home club and break onto the international circuit.
"Ultimately, my goal is to get back into an international programme with fifteens or sevens. And in order to do that I need to be playing first team rugby.
"I want to get back to how I was before and be consistently a name on that team sheet. That would be the aim.
"Just got to keep cracking the whip and making sure that I work hard and make sure I'm putting my hand up for selection."

INJURY UPDATE | September 2023
Here's an update on the current squad as we head towards the start of the Gallagher Premiership season. Alec Clarey Is back in training after returning from a neck injury, and is due to return to the matchday squad imminently. Andy Christie Had successful surgery on a broken arm and will be back in training […]

Travel Information | England Women vs Canada Women
We're looking forward to welcoming you to StoneX Stadium tomorrow for the women's international between England and Canada. Here's all the information you need before you make your way to the stadium. PLEASE NOTE THERE IS NO TRAIN SERVICE TO MILL HILL BROADWAY (THAMESLINK) DUE TO ASLEF STRIKE ACTION. Getting to StoneX Stadium is quick […]

TEAM NEWS | Harlequins v Saracens Men (PRC - Rd 4)
Tom Woolstencroft says there is no better game to continue building momentum as Saracens Men make the journey to The Twickenham Stoop to take on Harlequins in the next round of The Premiership Rugby Cup on Sunday. The Men in Black head across London to face their local rivals for the first derby of the […]