You asked, he answered: Alex Sanderson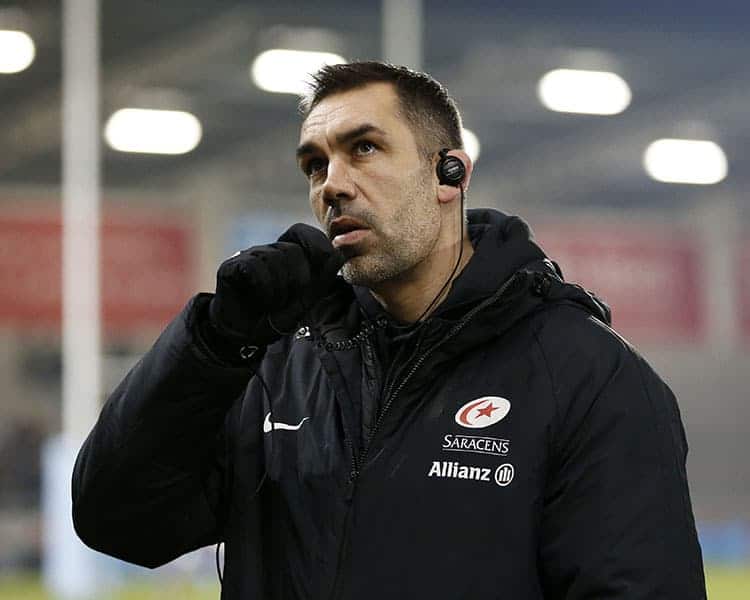 We asked you what you'd like to hear from Alex Sanderson... here's what he had to say to your questions!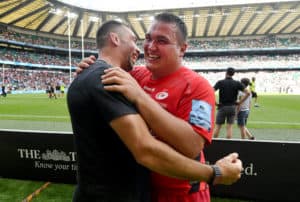 Q: Do you feel that the breakdown has now become a specialist area to coach and has almost become as important as set-pieces like a scrum or line-out?
A: Yes, in that they've always been a specialist area to coach. The first job I had with the Reds was a breakdown specialist. That was 16 years so it's always been there there's just a renewed focus. Anything that requires the level of detail the breakdown does needs the man hours put behind it to do it justice. A lot of young coaches go into the technical area of breakdown before going on to being an attack, defence or overall coach. It's a good place for young coaches to start.
Q: What is your favourite part about coaching? What is your favourite coaching drill?
A: The people. Day-to-day interactions and relationships with the players and coaches. It's about trying to not just motivate but have a positive impact on people within the organisation because the one thing constantly changing is people – where they are emotionally, physically, what is needed and what I can give. There is no shortage of variety in the people that I work with. With regards to drills, recently I've been getting the lads belting people on the crash mats living vicariously through them. With one-on-one defensive technique you can see big improvements in a small amount of time because you're focused on the individual.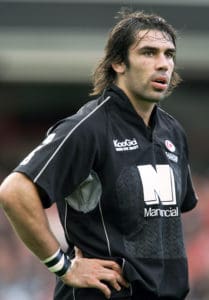 Q: Do you wish you were still playing?
A: No. I used to get asked that quite a bit. I was early to retire so it's natural to think I could've done more or been a contender as that old boxing expression goes. As the years go on I think less and less about it and realise how happy I am with my family, my kid, my job, the people within the club which I love. All of that wouldn't have happened unless I retired. Without getting too mystical, not that I was destined, if it wasn't for retiring early I wouldn't have gone to the Reds; I wouldn't have come back to Saracens; I wouldn't have the opportunities I have now; I wouldn't have met my wife or my kid. Retiring is the best thing I did.
Q: Is there one player you are particularly proud of to have played a part in their career?
A: There's loads; I coach for the people. Every time they take a foot on the international stage and just for us, Storm or first team, and have a good performance I may have had some part to play in that. As a player it's all about you; if you've had a good game you're chuffed, a bad game sky is falling down. You're very dependent on yourself, but as a coach it's about everyone. I can get a buzz off 23 players playing well. I'm constantly made up and proud of players who play well. The guys I'm most proud of are the ones I have the strongest deeper relationships. Most recently Nick Tompkins, but he's worked a lot closer with Kev Sorrell. Jamie George I've coached since he was 17; Mako I've coached for a long time as well. I feel like I've played a little part on their rugby journey.
Q: What are the other coaches like to work with? How does the dynamic work?
A: First of all they're mates of mine. They were mates outside well before. I played with them in the game before coaching apart from Smally and DV (Mark McCall and Dan Vickers). Collectively its over 100 years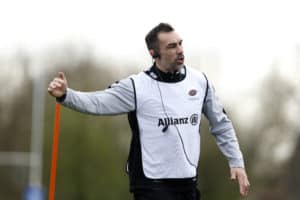 of all of us together; not another club in the land can boast that. We have a very strong bond, friendship and trust. Sometimes they infuriate me because we're not same people. Even as long as we've been together we don't think the same all the time. The challenge in my role is to get on same page. As infuriating as it is, it's perhaps the most important thing to have different opinions. If everyone comes in with the same mindset and opinion you'll never evolve, adapt or innovate. You need that conflict. It's important to have independency in the coaching room and variety but a level of trust is the foundation of that.
Q: What one thing in a game that goes to plan are you most pleased with on a match day?
A: The easy answer is defence. But it's not the reality at Saracens. In other organisations it might be a case of if we defended well thenthat's my job done but it isn't the case here. A collaborative, collective energy that the team can muster is difficult to coach but it's a thing you're trying to chase and bottle up. If you have that then I'll always be happy as I know as a coaching team we coach the rest. If you don't have that and you lose that intent, motivation and enthusiasm to every set-piece and phase, you've lost the lads and might as well stop coaching. I'm constantly looking for that.
Q: Do you enjoy doing the in-game interviews with BT Sport?
A: I wouldn't say I enjoy them as they are a distraction. I'm able to do it and not take my mind off the job. I've seen a lot of people thank me for honest insight so if I'm giving people an insight they are appreciative of then I'm happy.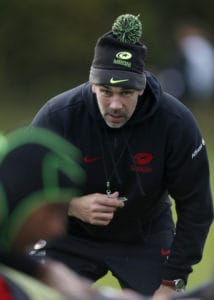 Q: If you could take different attributes from current Saracens players (such as vision, strength, finishing, speed, handling, kicking, rig etc) to make your ultimate rugby player, which players would they be?
A: Pursuit of continuous improvement of an Owen Farrell.
Power and evasive skills of a Rotimi Segun.
Physical intent of a Mike Rhodes.
Physicality of a Will Skelton.
Decision making of an Alex Goode.
A Calum Clark – his ability to maximise his potential and understand the mental side of the game. It's a constant area of focus for him. I don't anyone who works as hard as he does at this. I have massive respect for him as he keeps working on it and that inspires.
The tenacity of a Jacque Burger from old days.
Richard Wigglesworth – the most competitive person I know. You always want him in your team. He maximises his ability and hasn't lost that drive. He's a proper role model to lads coming through. Wiggy is still earning it.
Q: You stand pitchside during a match, how important or different is that role compared to the coaches up in the coaches' box?
A: It's not really. It's a different vantage point and head space. I can have words with the players who are running on as substitutes, have a closer communication with on-field messengers and it means I can be in my own space rather than be influenced by the opinions of the boys in the box. Then when we come together as a coaching group at half-time we can have a conversation that has a variety of perspectives.