Six Saracens Women selected for Super Series finale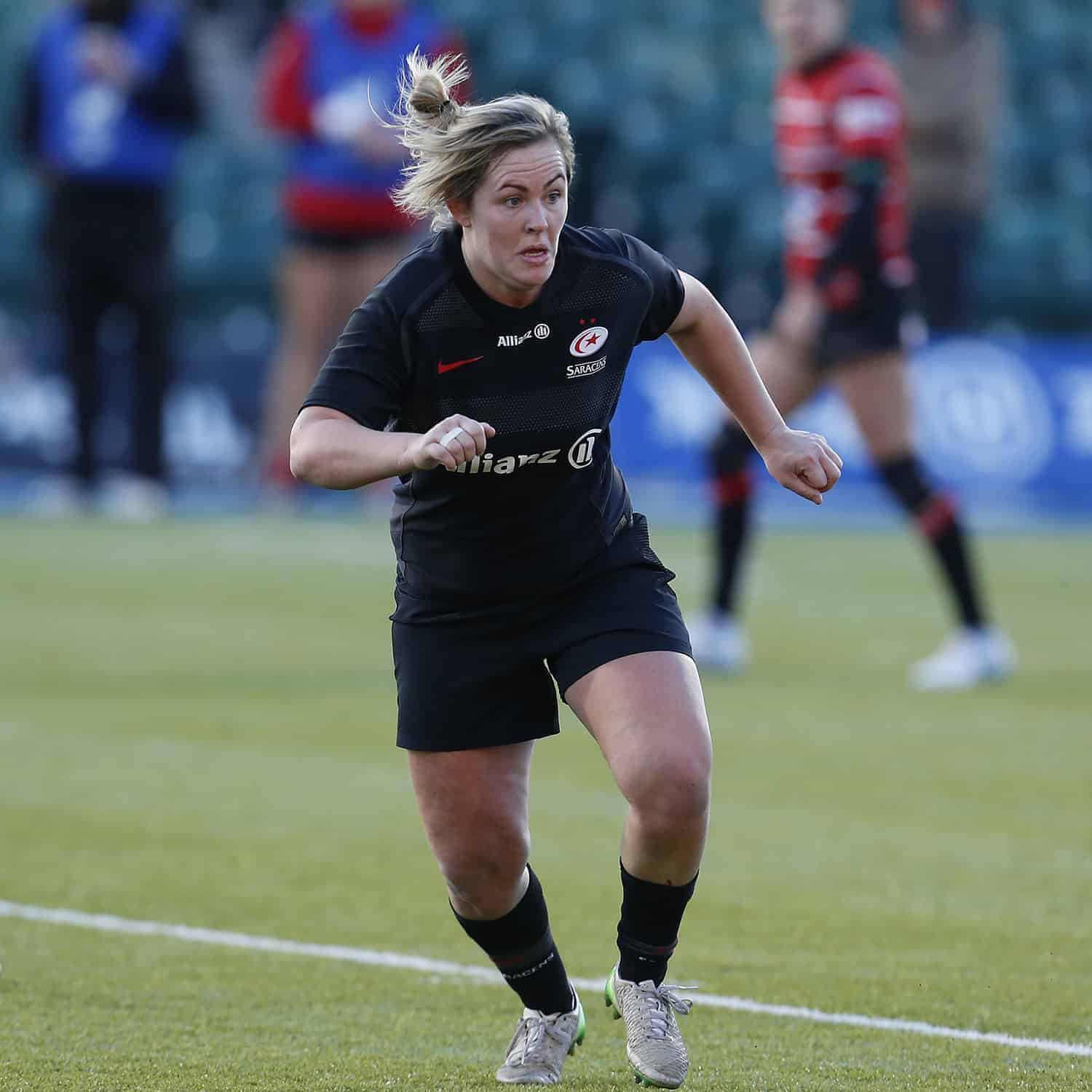 Poppy Cleall, Marlie Packer, Zoe Harrison and Sarah McKenna have retained their places in the England Women starting XV to take on New Zealand Women in the deciding match of the 2019 Women's Super Series in San Diego on Sunday 14th July.
Props Hannah Botterman and Ellena Perry have also retained their spots on the bench as Simon Middleton makes three changes to his side.
The Red Roses head into the match top of the table on 13 points with three wins from three, beating USA, Canada and France. The Black Ferns are on 10 points having beaten Canada and USA with bonus points, but were defeated by France in their last outing.
"We're really looking forward to facing New Zealand in what should be a great end to the Super Series," said head coach Middleton.
"We've shown real character in the past two matches to come away with late victories and we saw a significant step up in our performance against France. However we know we will have to go up another level this Sunday as we're facing the world champions.
"On their day they are one of the most challenging teams to play against but we have spoken about peaking in performance for this final game of the series, and that is what we will be expecting.
"The belief and focus of the squad has been evident in our preparation and now it is about delivering that on the field this Sunday."
England's win over France has seen them provisionally go top of the World Rugby rankings and a win against New Zealand will see them officially be crowned the world's number one team.
The last meeting between the two sides was the 2017 Women's Rugby World Cup final in Belfast, where the Black Ferns were 41-32 winners. A few months before that England won 29-21 in Rotorua against the Kiwis.
Starters
15. Sarah McKenna (Saracens Women – 24 caps)
14. Lydia Thompson (Worcester Warriors Women – 43 caps)
13. Emily Scarratt (Loughborough Lightning – 81 caps)
12. Emily Scott (Harlequins Ladies – 31 caps)
11. Claudia Macdonald (Wasps FC Ladies – 6 caps)
10. Zoe Harrison (Saracens Women – 16 caps)
9. Leanne Riley (Harlequins Ladies – 30 caps)
1. Vickii Cornborough (Harlequins Ladies – 48 caps)
2. Lark Davies (Worcester Warriors Women – 20 caps)
3. Sarah Bern (Bristol Bears Women – 27 caps)
4. Catherine O'Donnell (Loughborough Lightning – 15 caps)
5. Abbie Scott (Harlequins Ladies – 39 caps)
6. Poppy Cleall (Saracens Women – 32 caps)
7. Marlie Packer (Saracens Women – 67 caps)
8. Sarah Hunter (capt) (Loughborough Lightning – 115 caps)
Finishers 
16. Heather Kerr (Darlington Mowden Park Sharks – 18 caps)
17. Ellena Perry (Saracens Women – 6 caps)
18. Hannah Botterman (Saracens Women – 13 caps)
19. Zoe Aldcroft (Gloucester-Hartpury Women – 12 caps)
20. Sarah Beckett (Firwood Waterloo Ladies – 9 caps)
21. Amber Reed (Bristol Bears Women – 52 caps)
22. Millie Wood (Gloucester-Hartpury Women – 7 caps)
23. Kelly Smith (Gloucester-Hartpury Women –12 caps)