Austerberry expects challenging start to season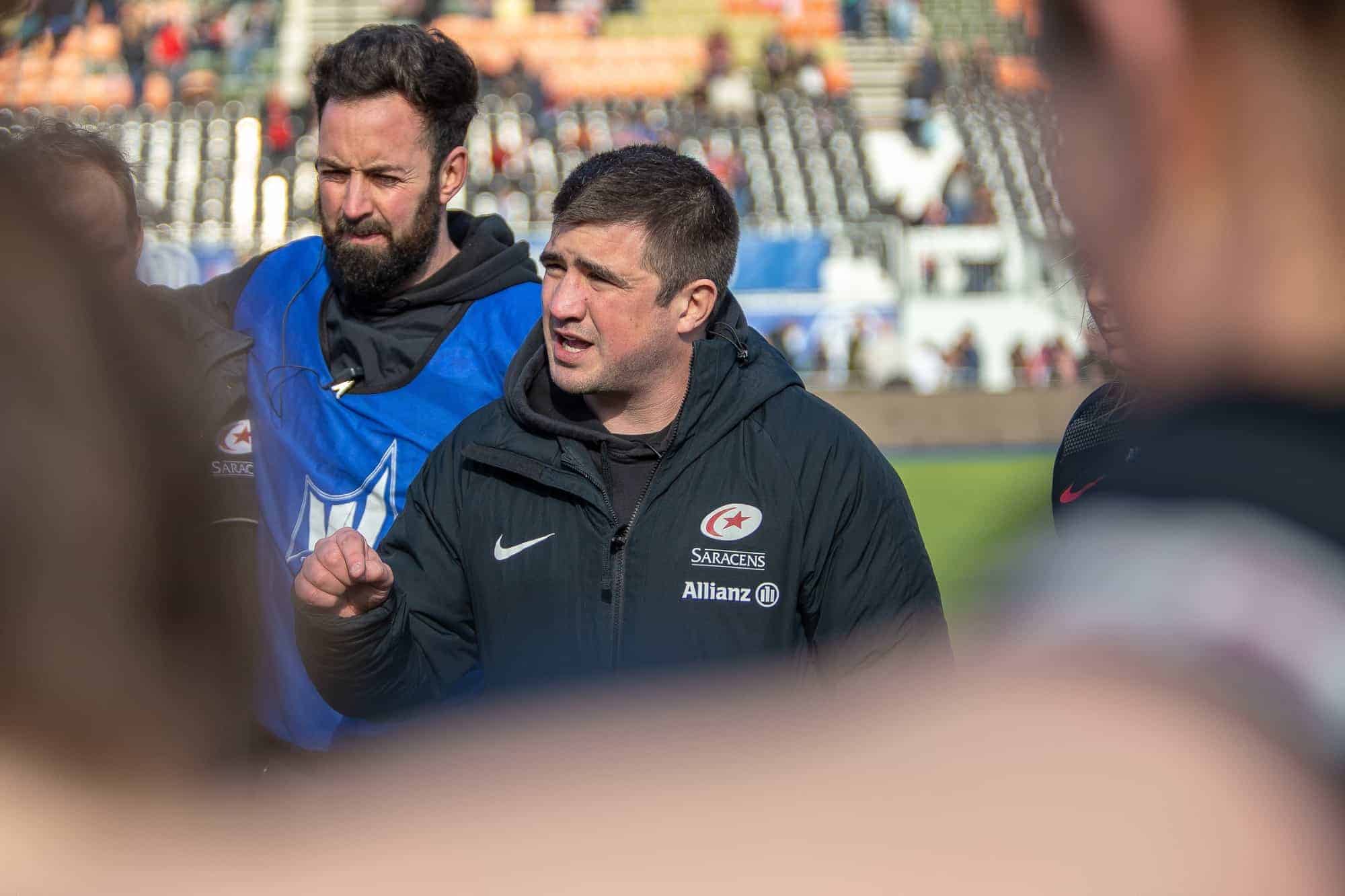 Saracens Women head coach Alex Austerberry is looking forward to what he expects to be a challenging start to the 2019/20 Tyrrells Premier 15s season.
Sarries start their season away to Bristol Bears Women before facing Richmond FC a week later at Allianz Park. A potentially titanic clash follows in round three against fellow play-off contenders Loughborough Lighting as the Women in Black travel to the East Midlands.
"It's an exciting start, it's a tough start away at Bristol, very good side, and then backed up with our historical rivals Richmond at home.
"Then a big clash with Loughborough away which, at the end of last season, was a full-blooded affair and really exciting one.
"The first six games leading up to the break are all challenging and ones that will pretty much give us an indication of where we're at pretty quickly."
Saracens Women might have beaten Bristol Bears Women in both encounters last season but Austerberry is under no illusions as to how tough a contest it will be at Shaftesbury Park.
"It was great being champions last year but it counts for nothing this season"
"Even last season it was two fairly close games away at their place just before the Autumn Internationals and then at Allianz Park they came back right at the death and could have nicked it in that right-hand corner.
"I think you know what you're going to get with Bristol. You're going to get a well-coached team of quality players throughout the squad and it will be a full-blooded affair."
Fortunately, the team won't have to wait too long for home comforts, as they face London rivals Richmond FC at Allianz Park in the second round.
Saracens Women finished last season unbeaten at home and Austerberry is keen to continue that run.
"Coming back to our home where we're supported so well by our fanbase and being in familiar surroundings is nice. We play well at home and we've had a good run, so hopefully we can keep that going.
"Being at home just gives you the extra little comforts knowing that people are coming to our house and we want to show what we can do and uphold the standards we've set previously."
However, Austerberry expects his charges to be challenged throughout the coming months, both at Allianz Park and on the road, and knows that past form can be left at the door once the new season starts.
"We've got to perform well and earn that opportunity to be champions for the next year.
"We'll embrace the challenges going on the road early doors against some of the bigger rivals and some of the teams who didn't necessarily do as well last year, they'll have improved, so that'll be a challenge there as well."