Be part of the Saracens Supporters Forum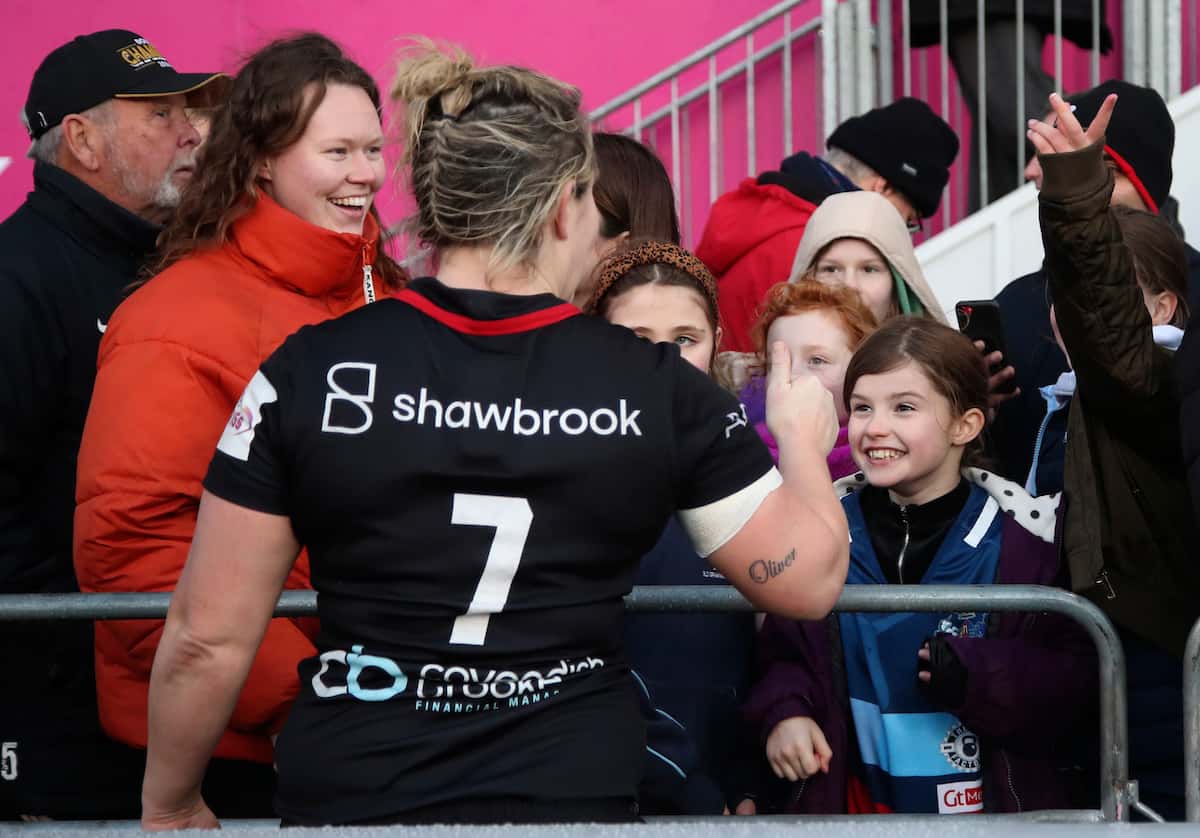 The Saracens Supporters Forum, created in 2018, provides the opportunity for open dialogue, consultation and collaberation between the Club and Saracens supporters. In doing so the Forum provides regular opportunities for supporter representatives to engage directly with senior staff at the Club and ensures that supporters views on matters that influence their experience are at the heart of the Clubs decision making process. The Supporter's Forum has played a vital role in helping the Club navigate some challenging times in recent years and is highly valued by the Club.
We are currently seeking self-nominations from supporters who would like to become a member of the Supporters Forum and represent one of our supporter groups.
Members will represent the following groups:
North Stand representative
South Stand representative
East Stand representative
1876 Stand representative
Women & Girls representative
Ethnic Minorities supporters' representative
Disabled supporters' representative
LGBTQ+ supporters' representative
Over 65's representative
Under 25's representative
Hospitality representative
Community Rugby Club representative
Saracens Supporters Association representative
Local supporters' representative (living within 2 miles of StoneX Stadium)
All members will commit to an initial two-year term, with one of the above members elected as Chairperson for a two-year term.
Members of the Saracens Supporters Forum will be expected to:
Seek to represent the supporters within their area of responsibility and be proactive in engaging with these supporters, responding promptly to any feedback or questions received. Feedback and questions may be received directly face to face on match days or via the Saracens Supporter Forum email address.
Attend regular Forum meetings (at least quarterly and mainly online) providing written updates and questions to Club representatives.
Agree to support any Forum working groups established to tackle specific projects or areas of work that the Forum and Club decide from time to time.
How are Saracens Supporter Forum representatives chosen?
If you would like to be considered as a representative on the Saracens Supporters Forum click here to fill in the self-nomination form, detailing which position from the above list you would like to be considered for and why.
The deadline for self-nominations is Monday 27th March at 12H00. If more than one supporter self nominates for any position a shortlist of candidates will be shared with Saracens Seasonal Members to vote on in a Saracens Supporters Forum election. We encourage applications from all supporters, including Seasonal Members, match by match supporters and others.

Six Saracens named in England WXV Tournament Squad
Six Saracens have been named in the Red Roses squad for the inaugural WXV tournament in New Zealand next month. Saracen's Marlie Packer will captain the side, as she nears a century of caps for her country. She is joined in the travelling party by teammates Kelsey Clifford, Rosie Galligan, Ella Wyrwas, Jess Breach and […]

MATCH REPORT | Harlequins 36-29 Saracens Men
Saracens Men were beaten in an end-to-end local derby as Harlequins came out on top with a 36-29 win at The Twickenham Stoop. The Men in Black played some brilliant rugby at times and left West London with two bonus points after a spirited second half gave them plenty to build for the remainder of […]

MATCH REPORT | Loughborough Lightning 25-33 Saracens Women (AC Cup - Rd 2)
Saracens Women held their nerve to secure a first victory of the cup campaign at Franklin's Gardens. After a defeat last weekend to Harlequins, Alex Austerberry's side were dealt a blow in the warm-up, as fly-half Amelia MacDougall was ruled out. Sarah McKenna moved to ten, with Cara Wardle coming into the starting XV. It […]