MATCH REACTION | Camilla Buchanan Post England Thorns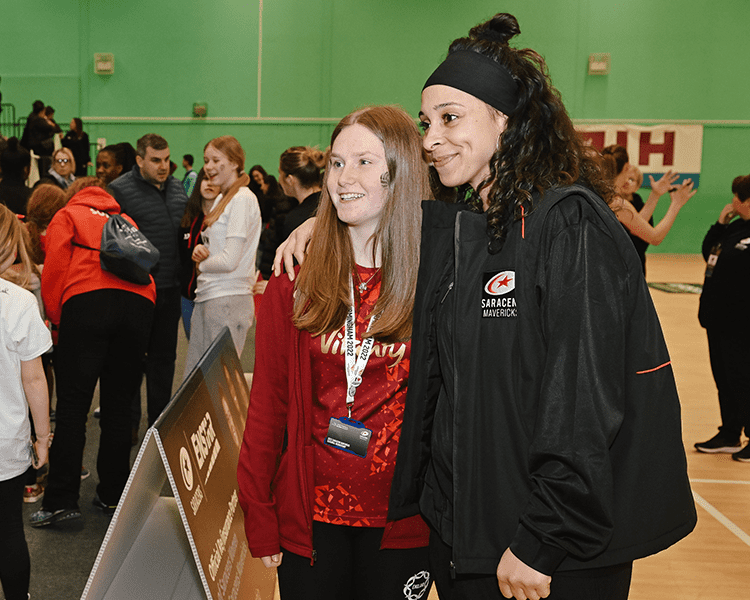 Head Coach Camilla Buchanan was left delighted with the effort and application shown by her side, as they pushed England Thorns all the way at HSV.
The Thorns recently put in a statement performance against England's Future Roses and Buchanan was pleased with how her side were able to develop and adapt on court against a tough opponent.
"We needed to figure out a quick game plan and I'm really happy with how we adapted.
I've really spoken in the last few weeks about taking information on between quarters and implementing those changes. The players really did that in this one and I couldn't be happier."
As a friendly fixture at HSV, there was a real party atmosphere to the match, with Buchanan laughing when looking back on some of the entertaining moment throughout the day.
"We were in hysterics at a few points. That was a really enjoyable game. The men bring a different aspect to it that really challenged us in different ways. We clocked a nearly 7-foot shooter walk through the door, so our jaws dropped to the floor when we saw him come in."
Despite starting with the same starting 7 as previous matches, Buchanan rotated her squad throughout the match, praising her whole squad for how they have developed their connections over the last few matches.
"I've said from the start that we've got a great squad of players. I've been very clear that we have a group that I want to build the connections between and give them the time that they need."
That structure was clear throughout the game, with Buchanan also highlighting the work of Goal Shooter Britney Clarke once she came on court.
"Although, we didn't win the game, we were in control of our structure. So, I was a lot happier to put people in to carry the game through. I felt like Brit came on brilliantly. We asked her to play a specific way and she did that."