Corrigan and Ellis look for French scalp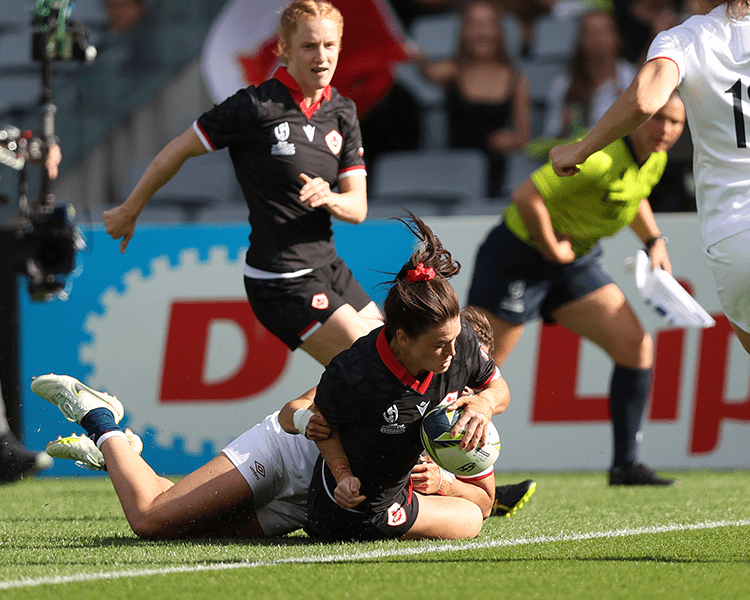 After the heartbreak of last weekend's semi-final defeat to England, Alysha Corrigan and Alex Ellis will now go for bronze, as they take on France on Saturday.
Corrigan was an impressive performer in the semi-final, scoring the try that drew the Canadians level, before England edged their way to a 26-19 victory.
Corrigan again starts at outside centre this weekend against the French, with Alex Ellis set to make an impact off the bench.
Head coach Kevin Rouet has made two changes to his matchday squad, Sara Svoboda coming into the starting XV and former Saracen Emma Taylor coming onto the bench.
Rouet is excited for the match ahead, as his side look to put in one more impressive performance in what has been a hugely successful tournament thus far.
"We're excited about this group who will represent us for the final time at this World Cup. We felt the roster could benefit from some fresh energy at this stage of the tournament, and Sara and Emma have trained well to earn this opportunity."