Disciplinary Verdict: Josh Ibuanokpe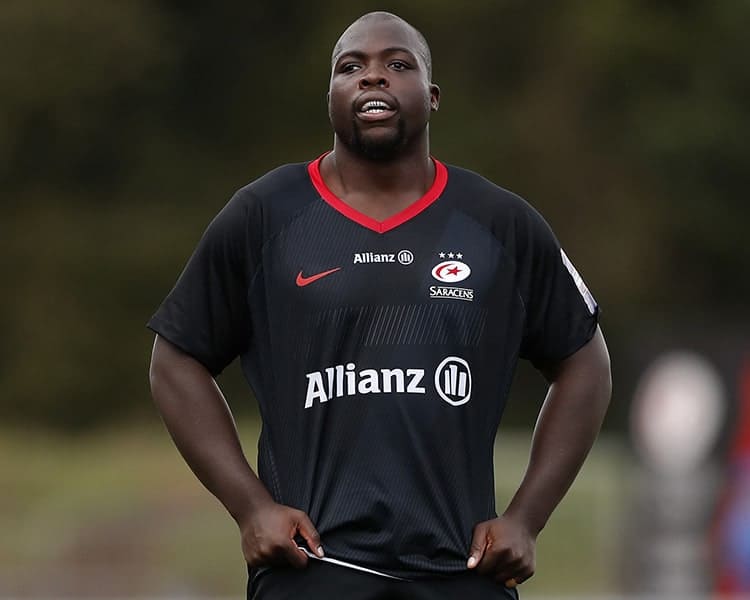 Josh Ibuanokpe has been given a five-week suspension after being cited in Saracens' win over Harlequins last weekend.
The Saracens prop was charged with striking with the head, contrary to Law 9.12, and appeared before an Independent Disciplinary Panel in London on Tuesday evening. 
The strike to a Harlequins' Chris Robshaw took place in the second half of the match between Sarries and Quins on Saturday 12th October.
 
Ibuanokpe is free to play from Tuesday 19th November.
Panel chair Matthew Weaver said: "The panel accepted the player's explanation that his sole focus was on trying to disrupt the ruck. The player submitted that he had not deliberately made contact with the head of Chris Robshaw but any contact made had been as a result of getting 'over excited' having successfully counter-rucked moments before. The panel agreed with this assessment of the incident.
"Contact was made with the head of the player to Chris Robshaw's head/neck and as such the mandatory mid-range entry point applied. Having agreed that his actions were reckless and caused no injury, it was not necessary to consider a top end starting point.
"The player accepted the charge, has a clear disciplinary record, was remorseful for the impact of his action and apologised. The club spoke of the positive impression he had made on the club since joining this season."
The panel found no reason to not award the maximum mitigation of 50 per cent reducing the period of suspension to five weeks.