First starts and debuts: Positives to take from Stoop outing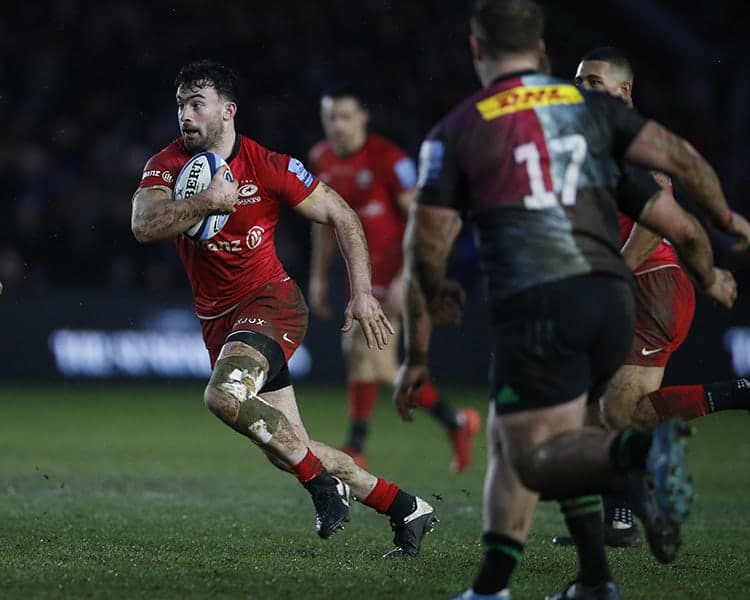 It wasn't to be for Saracens in Round 9 of the Gallagher Premiership as Harlequins recorded a 41-14 victory at The Stoop.
The result concluded a week which Director of Rugby Mark McCall described as 'the toughest at the club'.
Sarries headed to south-west London with the knowledge their fate for the season had already been confirmed after accepting relegation to the Championship for the 2020/21 campaign.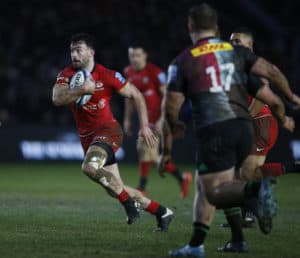 Admittedly a tough period for the Men in Black, many in external circles have labelled the remaining Saracens fixtures in the Premiership as 'pointless', however not one member of the squad – coaches or players - will see them that way.
There is a lot of pride in putting on a Sarries jersey and not one player shied away from any form of commitment to the club in Sunday's loss.
"So I played rugby when I was 18, 19, 20… I never knew I was going to become a professional rugby player, I played rugby because I love the sport," prop Richard Barrington said.
"Going out there for a game that 'doesn't mean anything to me' doesn't mean anything to me because it's just playing with your mates and having fun. As players you just get on and play, have fun and enjoy what you're doing."
Due to injuries, suspensions and those on international duty ahead of the Six Nations, Saracens named a young side that consisted of 13 Academy products and that became 14 when captain Brad Barritt was withdrawn on the day of the match because of a tight groin.
"I've been out for nearly five months so it was great to put the shirt on." - Dom Morris
Dom Morris came in for the skipper for his first Premiership start after long road back to fitness.
A knee injury had sidelined the 22-year-old for five months, denying him the opportunity to build on his impressive first-team performances at the backend of last season.
A huge tackle, assisted by Alex Lozowski, eased the centre into the game before he came into his own with a number of bulldozing carries. He even grabbed a try to mark a happy personal return to the action.
"It was great to be back out there with all the boys," he said.
"I've been out for nearly five months so it was great to put the shirt on; it's always good fun and I've missed it.
"It was a tough day at the office. I think we've got a good young group of players who can now go on and push on in the Premiership Rugby Cup, draw from this week, build, put our front foot forward and look to have a good game against Sale (in the semi-final)."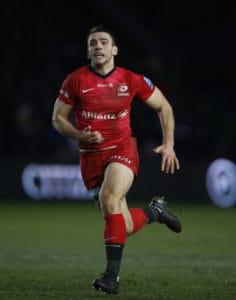 With a free week ahead of the Cup semi-final at Sale Sharks, the squad will take some well-earned time off after 19 consecutive weeks of fixtures.
Not Academy centre Charlie Watson, though. He was back in 09H00 lectures at Cambridge University following his Premiership debut.
Elliott Obatoyinbo also entered the pitch in the league for the first time and although it was a tough afternoon for the Saracens youngsters, in the long run it will prove to be valuable experience as they begin their journey at the club.