Jackson Wray wants trophy to top things off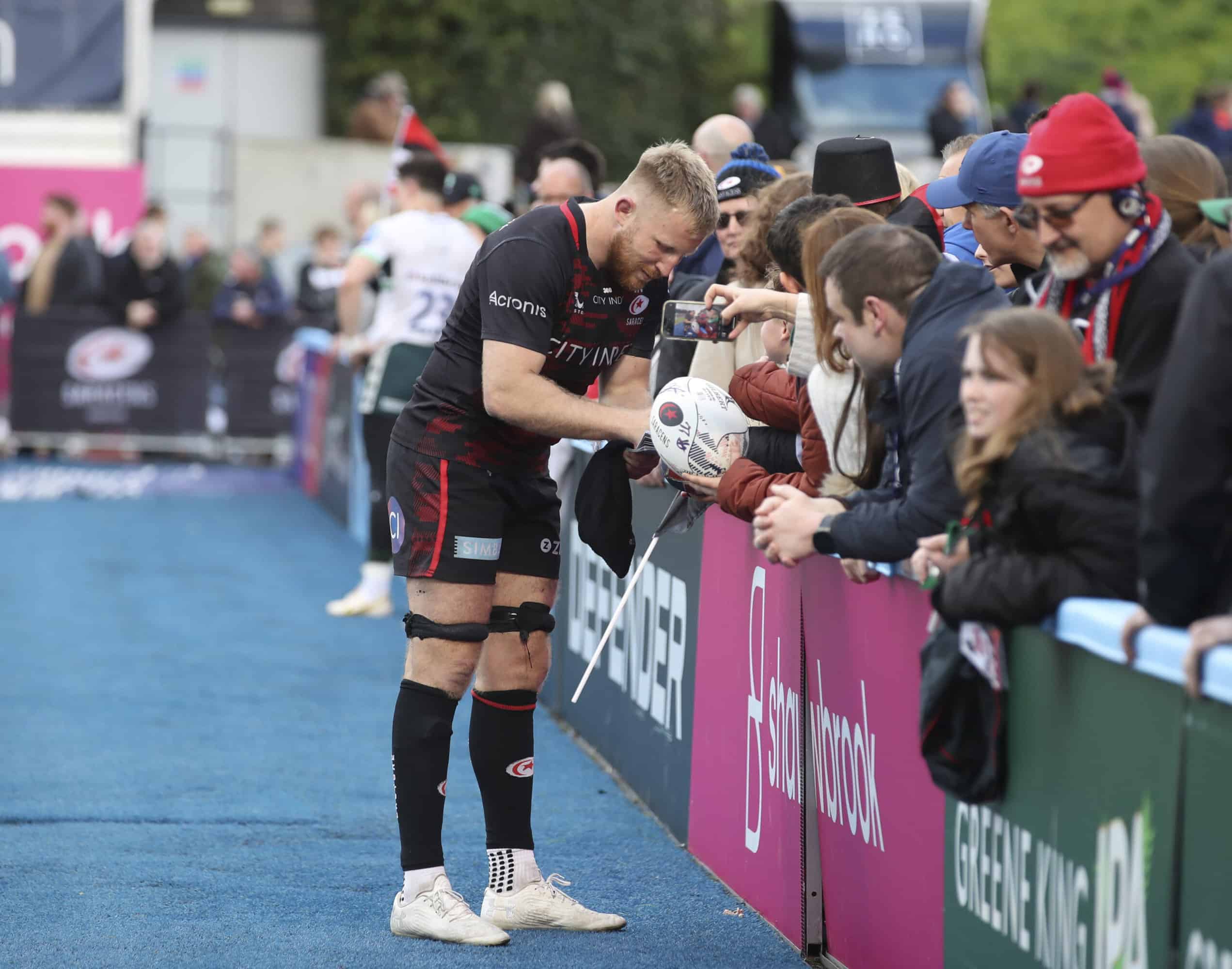 The Saracens Academy 'Class of 2008' had real depth and incredible quality - Owen Farrell, Jamie George, George Kruis and Will Fraser were in that group, as was Jackson Wray.
Owen Farrell and Jamie George are still going strong, but the semi final was  Jackson's final farewell at the StoneX Stadium after 307 games and a 17-year love affair with the club. As he explained in the build-up to the semi-final, 'Saracens is in my blood'.
Indeed, it is, and he has shed plenty of blood, sweat and tears in return as a shining example to everyone around him. Winning teams aren't built on individuals, they are built on players who give you seen out of 10 week in, week out. In Jackson's case, it was more often than not 7.5 or 8!
Wray has his sights set on going out with a bang at Twickenham and returning the Premiership trophy to the Saracens clubhouse.
During his time at Saracens he has already won four Premiership titles (2015, 2016, 2018, 2019) and helped the club secure three Heineken Champions Cups (2016, 2017, 2019. One more winners' medal wouldn't go amiss.
"Saracens have taught me everything I've learned both on and off the field. The club is in my blood, which sounds a bit corny, but it is all my family and I have ever known," said Jackson.
"Since I made the call to finish, all the training sessions and the games have had a different feel to them. Everything has meant more to me, and I've tried to milk everything out of every one of them. It really is going to be quite strange finishing up.
"I will always love the place and remain very, very close to the club. I've been here a long time and it will take a bit of time to reflect properly. But the overriding feelings at the moment are of pride and good fortune.
"My relationship with the club won't disappear, we've come through far too much to get divorced. I just feel so very fortunate to have been here for so long, ever since I was 15.
"I just came in every day to work as hard as I could. It was the coach's job to make me better, although I soon realised you have to give your all to get better and to make the most out of rugby and everything it brings.
"I like to think I'm consistent, but that consistency only came from having driven people around me. I've also realised this week that I'm stubborn and it will be nice for people to stop calling me that on a daily basis.
"We are very fortunate to do what we do and then to have done what we've done at this club. Not everything has gone well, but not being able any more to share these special days with the people I've grown up with will be tough.
To have done what we did initially in winning so many domestic and European titles was amazing and some of my best memories are of celebrating those victories with our families. Then, after the lows of all the problems around the salary cap and roping into the Championship, coming back to reach the final last year was an achievement.
"To win this year would be a selfishly rewarding way for me to finish. It would be the completion of the journey – fingers crossed we can do that."