Kat Evans to retire at end of season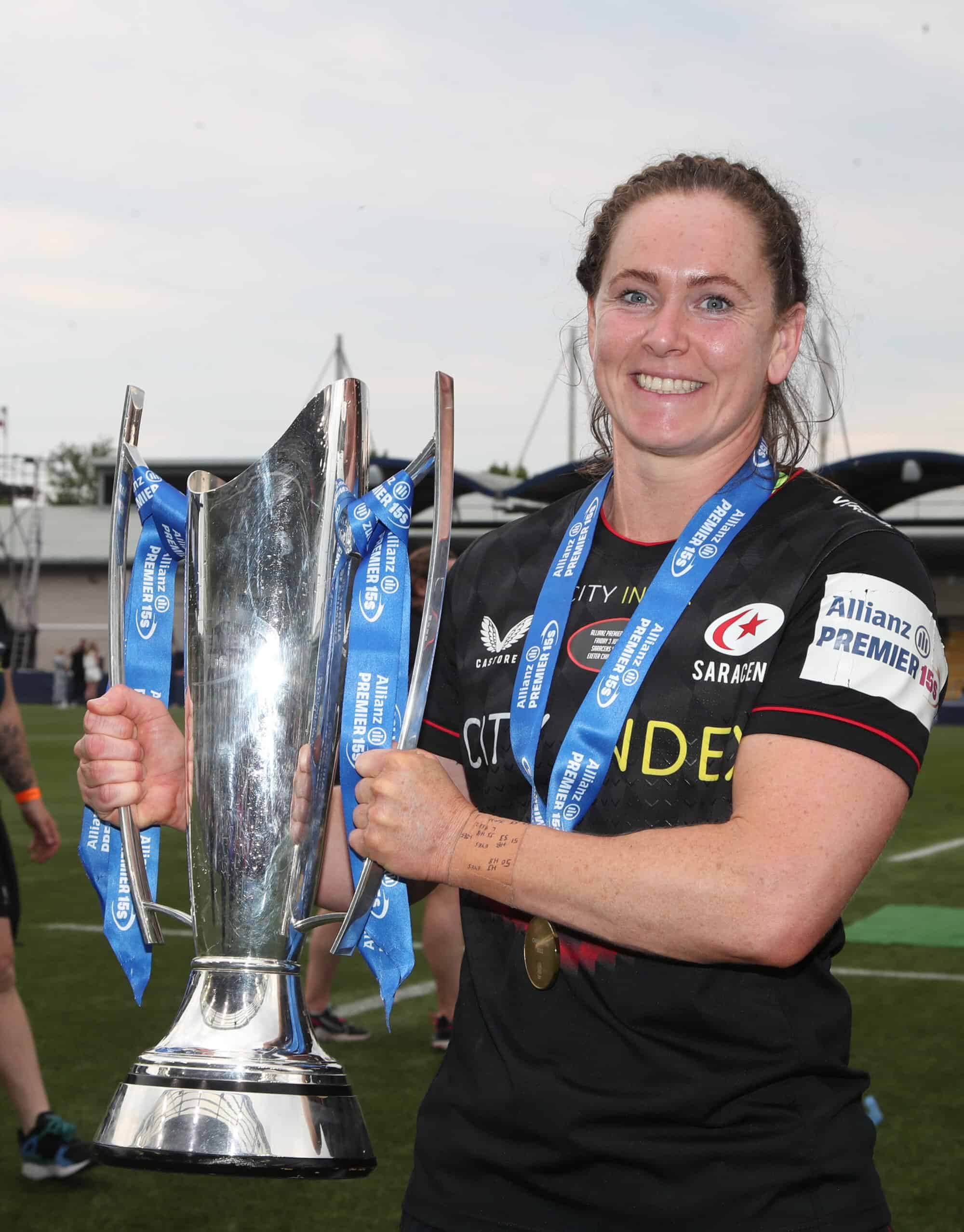 Saracens club legend Kat Evans will bring the curtain down on her incredible career at the end of the season.
The Wales international has represented the club over 200 times, since first pulling on a Saracens jersey in the 2003/04 season.
Evans would go on to gain international recognition too, earning the first of five caps for her country in the opening game of Wales' 2021 Autumn Series against Japan.
She was also part of the Welsh side that made the quarter-finals of the 2021 Rugby World Cup in New Zealand.
Comfortable at hooker and in the back row, Evans has been a stalwart for Saracens, captaining the 7s side to victory in the 2016 Premiership 7s.
Evans helped her side to multiple titles in her career, being crowned a premiership champion on four occasions, as well as securing a cup triumph alongside the 7s title.
Having suffered a serious injury that kept her out of the game for the best part of three years, Evans returned to the fold for the 2017/18 season, where she started in the inaugural Premier15s final, as Saracens secured victory over Harlequins.
Reflecting on her decision to call time on her career, Evans highlighted the change that she has seen throughout her time on the rugby field
"I joined the club when I was 17 and I've been here a long time! I've made lots of friends along the way too. I've had an amazing time at Saracens for 20 years and it's fair to say I've seen a lot of change. We started at Bramley Road, when we were training in a park and now, we're at StoneX with amazing facilities and a huge number of staff. The game has really come on and become more professional. Part of my decision to retire is that it's becoming more difficult to keep up when you're working a full-time job. But, I've loved every moment."
Director of Rugby Alex Austerberry also paid tribute to Evans, as she calls time on a glittering career.
"Kat is a huge servant of Saracens rugby. She joined the club way before I became involved, but her contribution has been immense. Towards the end of her career, she finally got the international honours and recognition that she deserved. It's a fitting end to a glittering career and she will go down as a Saracens legend for what she has achieved on the field. She has come through from when rugby used to be played on the fields at Bramley Road, to playing on the biggest of stages. The contributions she has made to the rugby community have been enormous, but so have her contributions to the Saracens shirt too."