Kat Ratnapala: Excited for challenge of 2020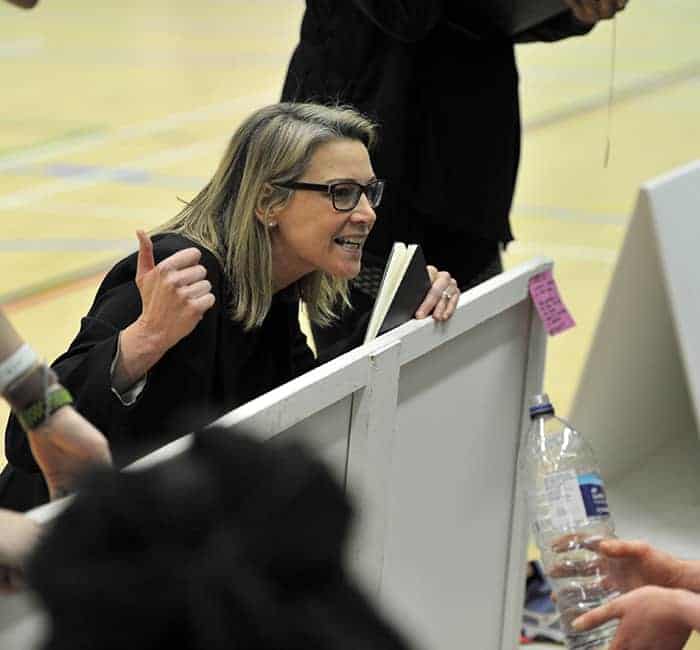 Mavericks Netball has made massive inroads over the past few seasons and whilst the finishing position of 5th wasn't what we anticipated, there was a huge amount of heart and growth the franchise and the team have made in 2019.
There have been some really memorable moments in 2019 and three matches against Manchester Thunder, Wasps Netball and Team Bath really standout from last season.
Stepping out in Birmingham Arena for our first competitive run out as Saracens Mavericks against Manchester Thunder in front of a busy Arena with capacity of 8,000 seats was a real highlight for everyone involved at the franchise.
There was little separating the two teams before Thunder took a slight advantage and edged ahead, capitalising on our mistakes and drove home the win against us.
Another huge highlight of the 2019 season was playing our exhibition game against Wasps Netball, two rival rugby and netball clubs competing at the Milton Keynes Arena. Playing in front of a new demographic area and competing against the 2018 champions, it was a fiercely contested game and one which showed a huge amount of flair, grace, athleticism and skill.
Another highlight was competing at the Ricoh Arena in Coventry, beating Team Bath, who finished 3rd, in another thrilling display of netball which showed the determination and strength of the pack and was one of our best performances of the year.
The hard-work has continued in the off-season with new faces Jodie Gibson and Chloe Essam joining the Mavericks and sure to become firm favourites of the fans in 2020.
The build-up to the 2020 season has started has started well with a trophy coming home for Saracens Mavericks from the Lyn Gunson Competition, playing against Team Bath, Surrey Storm, Severn Stars, Strathclyde Sirens and Knights Men.
The team were able to compete all weekend and showed no fear of backing down come the final game.
Last weekend we reached the final at the Mike Greenwood Tournament against Loughborough Lightning, Team Bath and losing out in the final against 2019 Superleague winners Manchester Thunder. It was another packed day of netball and a great opportunity to expose some new combinations and some of the Youth players into this level of the game.
2020 is going to be an exciting year for Saracens Mavericks and we can't wait for Saturday 22 February in Birmingham for our season opener against Severn Stars.
We also have friendlies at our home venue University of Hertfordshire, Hatfield on Saturday 11th January vs Team Bath and Saturday 1st February vs Wasps and we can't wait to get out in front of our home fans for these and put on a show that the Saracens family would be proud of.

Mavericks Pathway Preview | Akinyemi Excited for Season Opener
Summer signing Peace Akinyemi is raring to go, as she looks to make her first appearance in Saracens Mavericks colours this weekend for the U21s side. Akinyemi is a young defender with plenty of promise and she explained her excitement at linking in with a new squad. "I'm very excited. Mavs is a new style […]

Discipline Update | Zoe Harrison
Saracens Women's fly-half Zoe Harrison has received a one-match ban, after being cited against Trailfinders Women. Harrison was cited for hair pulling or grabbing, contrary to World Rugby Law 9.27, during a game against Trailfinders Women on 25 November. She received a yellow card for the incident in the 36th minute of the match. The […]

TNT Sports to show Saracens Women vs Bristol Bears
The TNT Sports cameras will be headed to StoneX on 23 December, as Saracens Women take on Bristol Bears in the Christmas Cracker. Premiership Women's Rugby has confirmed a Christmas double of live Allianz Premiership Women's Rugby action on TNT Sports with matches on both 23rd and 30th December. The clash between last season's semi-finalist […]