Lamositele at tighthead for USA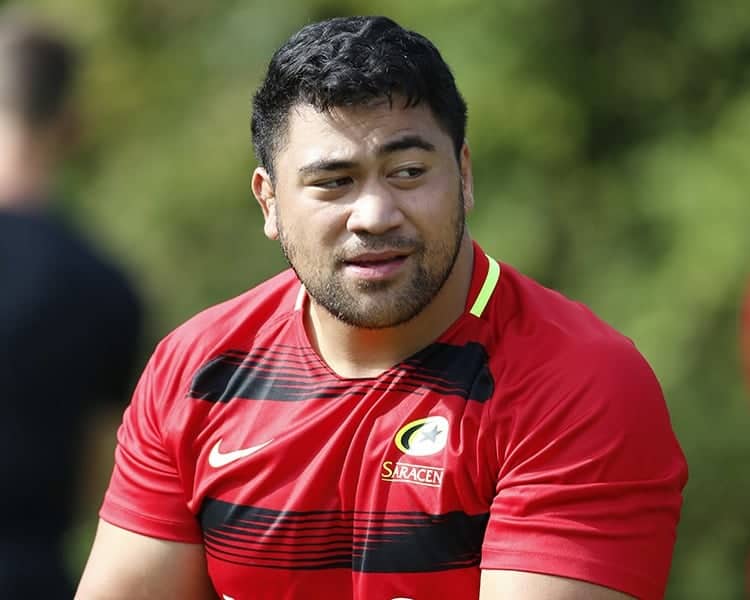 Titi Lamositele has been named at tighthead for USA's final warm-up match ahead of the Rugby World Cup in Japan.
The Eagles take on Canada on Saturday at Vancouver's B.C. Place Stadium with head coach Gary Gold selecting a number of players in need of game time after injury including Lamositele.
Lamositele is the youngest player ever to represent USA.
The Saracens prop has been sidelined since the Heineken Champions Cup final in May due to an ankle injury and his comeback is timely ahead of rugby's biggest tournament.
It will be the 24-year-old's 28th cap for his country.
"This game on Saturday will be very beneficial for us in not only cementing months long preparation but allowing us to make our final selections for Rugby World Cup," Gold said.
"I am proud of the guys for how much work they've put in over these past several weeks as the heat and altitude in Colorado have provided the challenging setting we need to prepare at the highest level.
"Canada are a very well-coached team and have a number of experienced players within the squad who will be a serious threat to us if we don't execute with precision. We need to approach this game in the same way we will approach our pool in Japan in terms of our focus, our mindset and our ability to respond under pressure."