MATCH REACTION | Camilla Buchanan (NSL Rd20)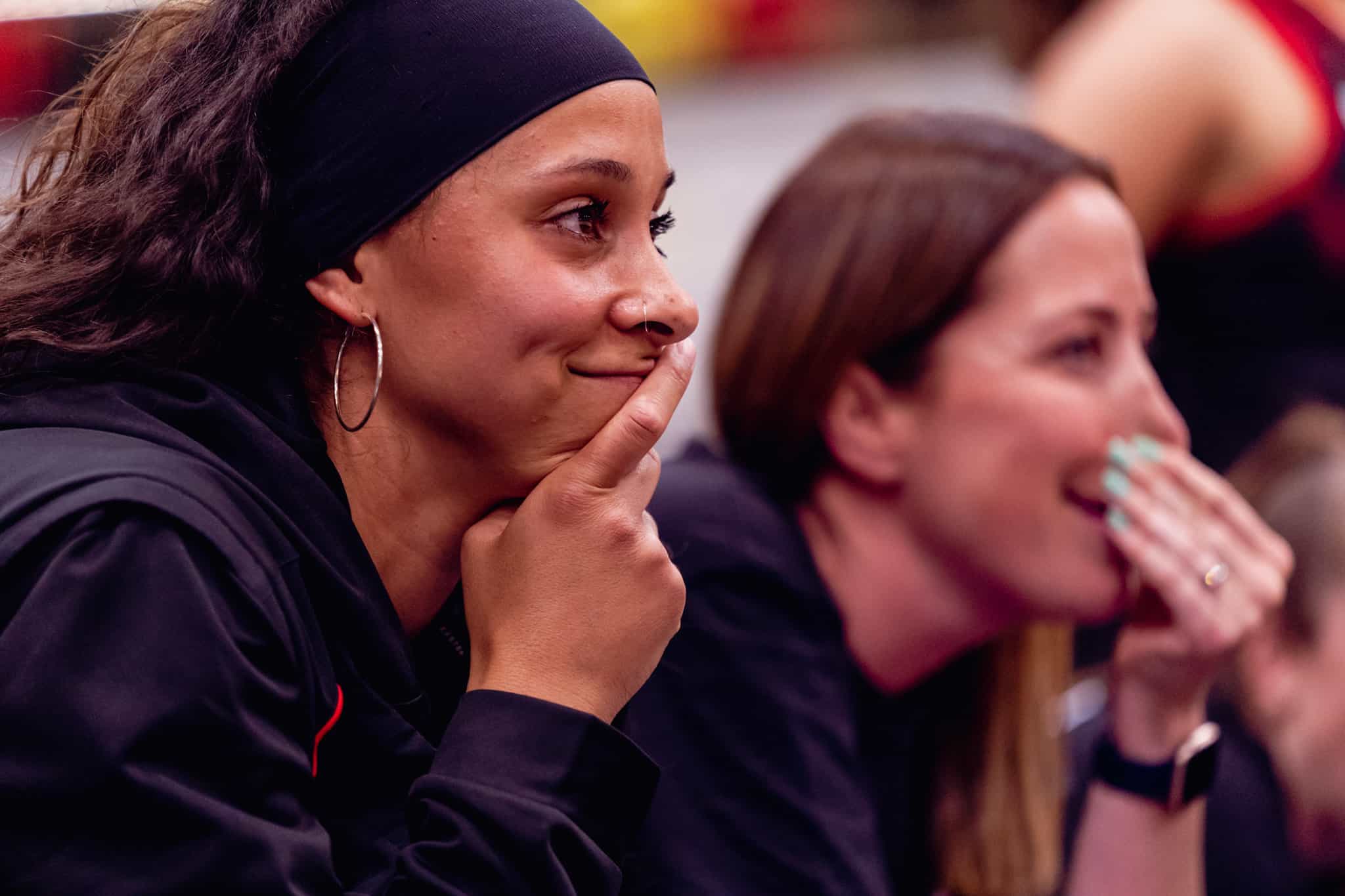 Saracens Mavericks delivered a performance to savour, as they handed London Pulse just their second defeat of the season at the Copper Box.
It was a seismic victory and one that Head Coach Camilla Buchanan was delighted with, as she saw her side seal fifth place in the league.
"We asked ourselves if we could stay connected and if we believed we could do this. The squad answered that on court, and I couldn't be prouder of them."
In an end-to-end thriller, Mavs looked like they were able to demonstrate much of the consistency they have been searching for all season, as they sent Sasha Corbin into retirement in the perfect way possible.
"We've given a lot of team talks this season and we've given probably as much information and detail as we could possibly give to the group. But we knew that it was possible for us to get a result like that this season, and we've proven to ourselves that we can. I couldn't be happier and what a way to send Sasha on her way."
Despite the result, there were still some tough periods in the match for Mavericks, but Buchanan was thrilled with how her side stuck to task throughout the full dixty minutes.
"The shooting wasn't always perfect, but we pulled ourselves out of holes a lot quicker than we've done in the past. We adapted when they changed defensively and changed the personnel. We really looked to take them on and that wasn't easy. There were sticky moments in there, but the group persevered and got what they deserved for that performance."
With star showings all over the court, it was the defensive duo of Monique Meyer and Razia Quashie that shone brightest. Buchanan praised both of her defensive players for the work that they put in on court, as her side finished the campaign on a high.
"Monique has had an unbelievable season. She has bounced from Wing Defence to Goal Defence and her work rate was unbelievable. She got the rewards for her efforts, and she also had Raz covering her back throughout. We had to challenge ourselves and we needed to cover each other. Raz adapted to the different styles in there too. It's a bit of an understatement to say that I'm really happy with that."