Mavericks come fifth in School Games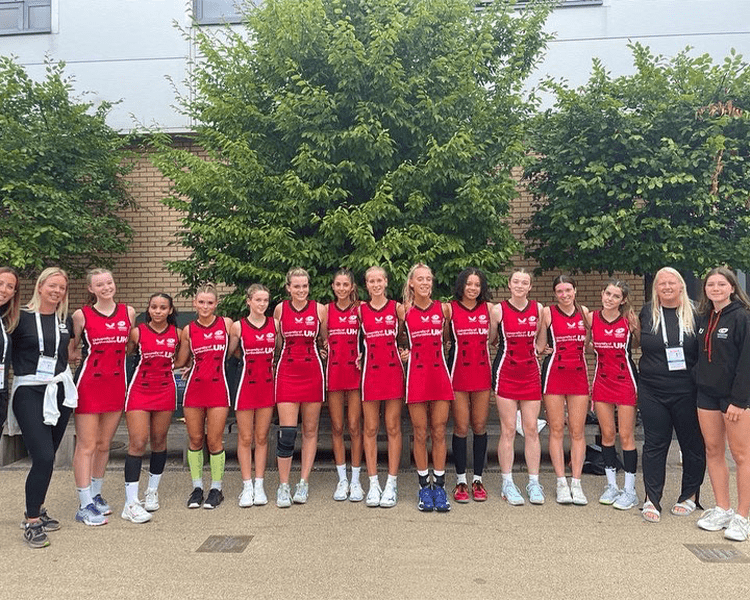 Teams from all over the country came together at Loughborough University to play in the School Games finals this weekend.
The group stages saw Saracens Mavericks lose just one game. Team Bath and Surrey as well as Saracens Mavericks having lost just one game were all tied on 12 points. Group placings went on goal difference and with the other teams having superior goal difference Mavericks finished third in the group thus missing out on a chance to finish in the top four.
The girls regrouped and went on to beat Loughborough and play Severn Stars for 5th and 6th placing. With the game tied at 10 all at the half interval but Mavericks were determined to continue their fine performances and came out eventual winners 26-20 claiming 5th spot.
"Wow, what a weekend, what an amazing squad they are & what super support the parents provided throughout! Beyond proud of all the girls progress, how well they played & their ability to always want the best for each other! They are such a talented squad, we feel so privileged to be a small part of their journeys. Thanks to the girls for being not only stars on the court but also amazingly polite and great girls off it too! Can't wait to watch their progress " Becky Trippick, U15 Head Coach
"The Under 15s is a special group, the level of play and the depth of the squad was fantastic. They showed resilience and a togetherness beyond their years.  I am extremely proud of this amazing group of players and staff. Losing just one game over an intense three days of competition is nothing to be sniffed at. The future for Mavericks pathway remains very bright." Sachel Grant, Performance Lead.
Congratulations to Flo Swanton being our player of the tournament.
Results 
v North East w 30-23
v Team Bath - lost 14-24
v Scotland - won 39-8
v Storm - won - 25-17
v Loughborough- won 23-20
v Leeds Rhinos - won 21-17
v Stars - won 26-20