MAVERICKS PREVIEW | Mather hoping to finish on a high (NSL Rd18)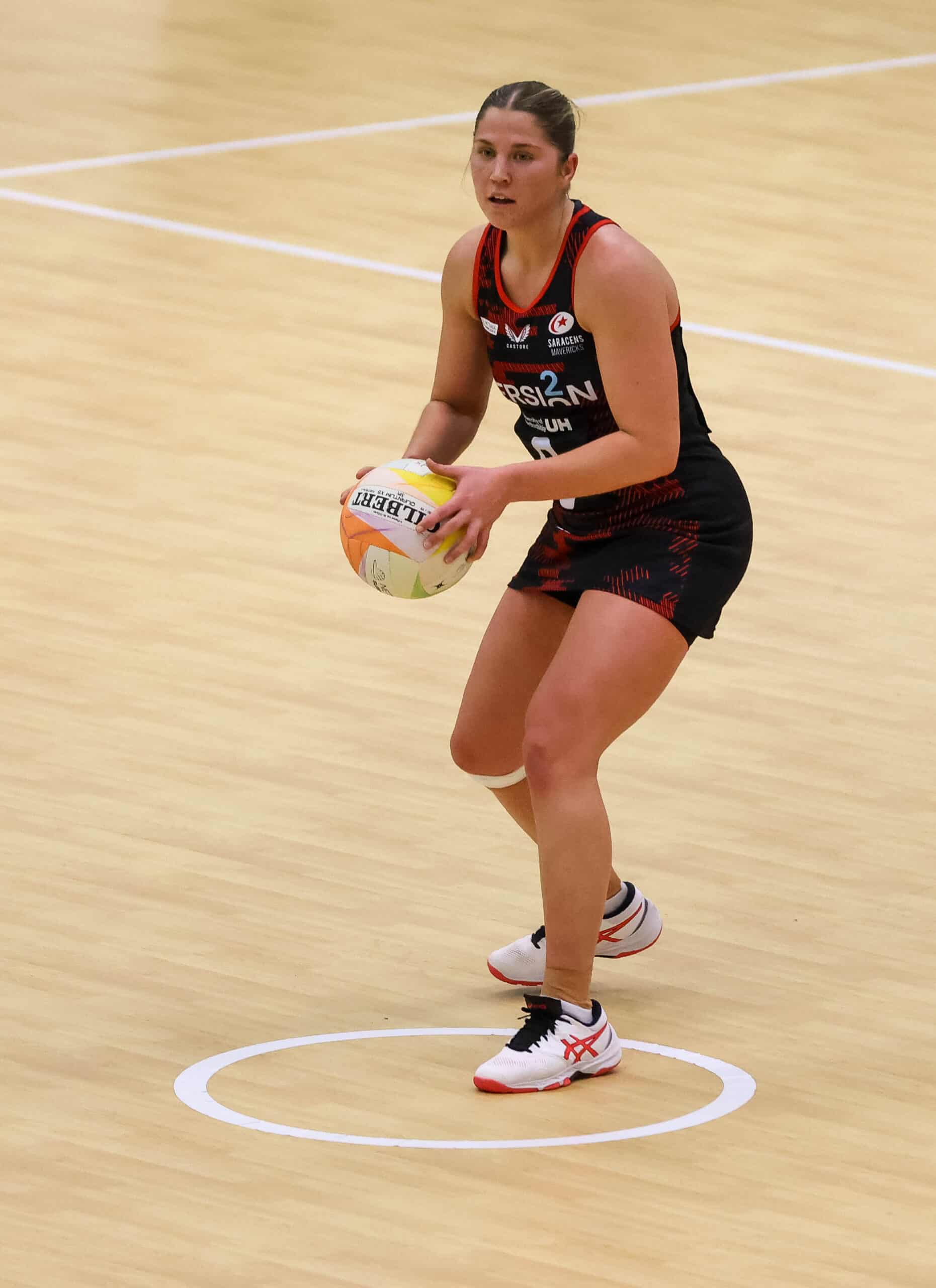 Saracens Mavericks head into Monday's final home fixture of the season in a buoyant mood, following a crucial victory over Severn Stars last weekend.
With three matches to go, Camilla Buchanan's side are firmly in the hunt for a top half finish and Centre Lisa Mather believes that the victory showed just how far her side have come.
"The win on Saturday showed so much development and progression. It was such a key game for us, and it gave us a chance to reflect on where we've come from since the start of the season. We've come so far with our processes and combinations. It was such a hard-fought win, and we want to try and finish the season as strong as we can."
Bath away marked a turning point in the season for Mavericks, as they secured a first away win of the season. Mather admitted that it was 'tough' to pick a standout moment from the campaign but explained that the victory in Bath severed as a huge moment in her side's season.
"There have been lots of standout moments but Bath away stands out as a match that it all came together. There was so much unity and grit that went into that game in order to get the win, especially in the last quarter. It's a moment that stands out and our leaders really stood up in that match."
Monday marks the final time that Mavericks will be playing at home this season and Mather is determined to put on a show as a way of thanking the fans for their support.
"I'm so sad that it's our last home game. I love playing at home and I know that all of the girls do too. Having that bond with our volunteers and our fans is so important to us as Saracens Mavericks and we have the best home crowds. It will definitely be a special one and we hope that we put on a great show."
Victory over Stars moved Saracens firmly into the hunt for a fifth-place finish. Mather believes that her side are more than capable of securing the position as 'best of the rest,' and admitted that it would be a huge building point for the side, should they manage to secure fifth.
"We really want fifth place. Top four isn't there for us this season and those sides have really set the standard. Securing fifth would be huge for us going into next year. It would show that we're not too far away from those top teams and hopefully allow us to build into another season where we can really push to break that top four barrier."