MAVERICKS PREVIEW | MEYER EXPECTING PHYSICAL TEST (NSL RD10)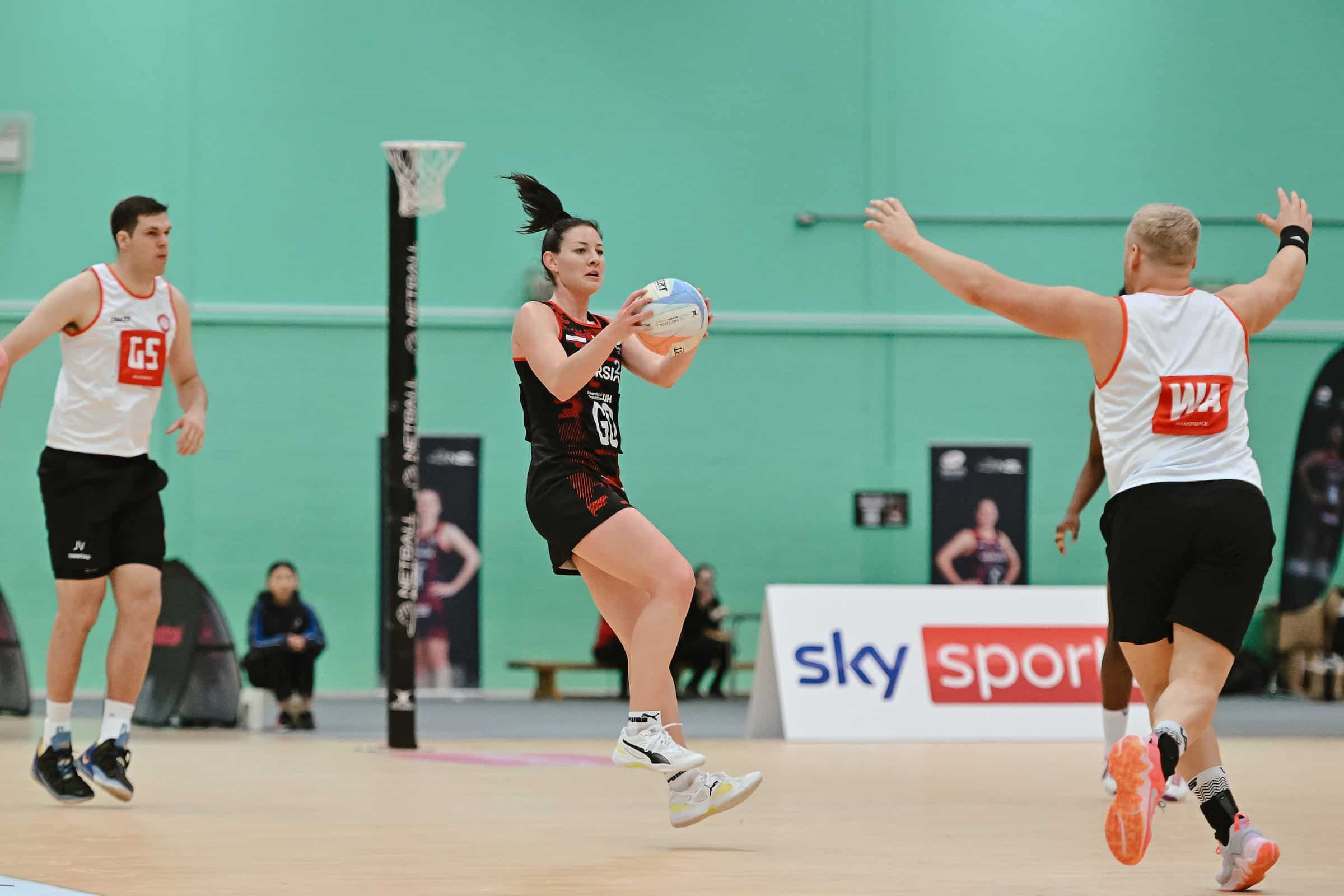 Monique Meyer has already proved herself to be a calming presence at the back for the Mavs since arriving in the off-season. Having never played in the NSL before, she was quickly found her feet and excelled for Camilla Buchanan's side.
Meyer has already formed strong partnerships with Jodie Gibson and Christina Shaw this season and, with Razia Quashie due to return from injury, she feels that there is real strength in the defensive unit.
"We have grown so much as a unit and there are still hard yards that needs to be done. But the connections are really strong now and we really know each other's strengths. We're excited to have Razia back too, as she is rock-solid at the  back."
After defeat last Sunday against Manchester Thunder, Mavericks have been keen to go back to basics this week in training.
"The main focus this week was to focus a lot on what we did in preseason, going back to basics and making our base stronger. We're really working on driving ball and creating more turnovers."
Mavericks may have secured a victory over London Pulse in pre-season, but Meyer is expecting their opposition to "bring their A-game" this evening.
"They have a lot of experienced players, but also young up and coming players that have a lot to show. I think it's going to be a hard match, but a great one to watch."
Meyer and her teammates will be roared on by another sell out crowd at HSV and the South African admits that it is a special feeling to run out and hear their support.
"It's such an amazing feeling knowing that the crowd is behind us. When you play and you hear the crowd cheering you on it just motivates you to want to do more and do better."
This evening's match marks the halfway point of the season and Meyer believes that there is still more to come from her side.
"The first half of the season was definitely a learning curve. I believe that we still have loads to offer. I back my team and we know that if we play the way we can, we can pick up more wins."
This evening's fixture at HSV is sold out. However, you can watch the match live here.