MAVERICKS PREVIEW | Venter looking for improved foundations (NSL Rd14)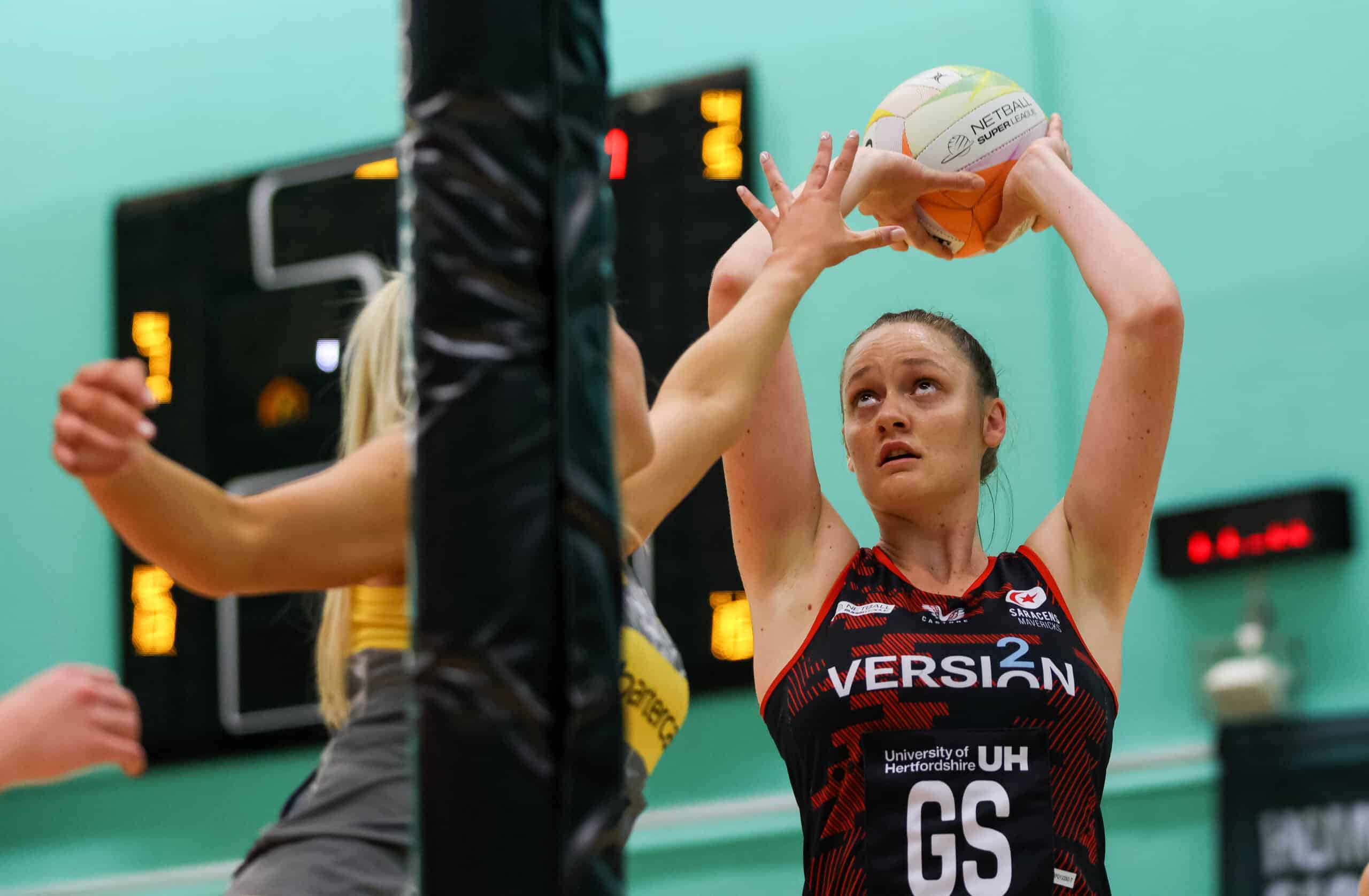 Goal Shooter Ine-Mari Venter feels that her side need to shift the focus back onto themselves, ahead of this weekend's double header of matches against Celtic Dragons and Manchester Thunder.
Last weekend, Mavericks were well in the hunt against Surrey Storm, only to see the result slip away from them in the final quarter. Reflecting on that match, Venter felt that her side needed to focus on the two matches coming up, as well as taking a look at themselves internally, as they strive for improvement.
"There was some really great stuff out there, but lots of things to work on too. That's been the theme throughout the season so far. We were disappointed by the score line. We really wanted to take it to Storm but couldn't quite do it. Although it was competitive, we let the scoreboard blow out. It wasn't a great result, but we can't let that get to us as we have two big games coming up this weekend and we need to focus on those."
Dragons on Friday night represents another challenging away day for Mavericks. Venter wants to see her side put the emphasis back on themselves and focus on the consistency of play throughout the full sixty minutes.
"We've travelled a lot of long distances so far this season, but it will be a challenge for ourselves. It's time that we start focusing on the things that we need to be better at and make sure that we're doing them consistently. They are a really good side and it's going to be a grind. If we get a chance to put the foot down, then we need to do that, but we have to focus on ourselves and what we need to do."
Matches this season for Mavericks haven't always been the smoothest of rides and Venter admitted that she and her teammates needed to cut out the errors if they want to begin looking up the table.
"You can have every target and every strategy in the world, but it all comes down to how we do on court. The target for us is to shift the focus back onto ourselves. We need to focus on our game plan and minimise those errors in the game."
This season has been one of development and change for Mavericks and Venter accepted that there had been some honest conversations after the mid-point of the season. With seven matches still to play for her side, the South African stressed the importance of putting down some solid foundations to continue to build from.
"A lot of us have had a lot of honest talks. We've had to re-evaluate as a team and as individuals. We've slipped a bit on what the game plan is, and we haven't always stuck to what we know and how we can play. Going forward, our target is to improve as always and put in some foundations that we can build on moving into the end of the season and the next one."