Harris to step down from role with Saracens Women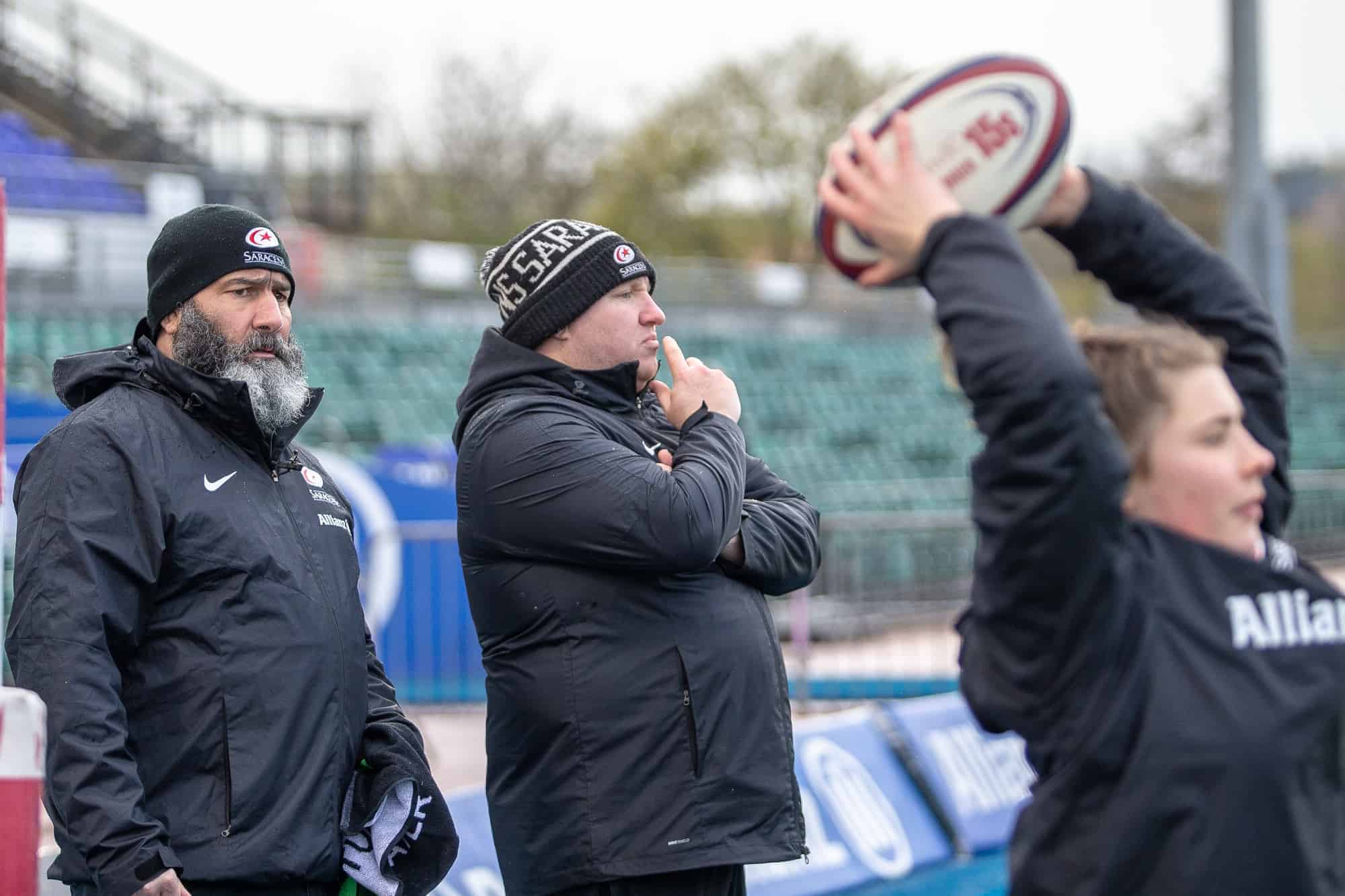 Saracens Women can confirm that forward coach Neil Harris will leave the club this summer ahead of the 2019/20 season.
Harris has decided to step down from his role with Saracens Women and he leaves with positive memories of his time at the club.
"It has been an absolute pleasure and honour to work with Saracens Women for the last three seasons. I would like to thank Laura Eddie for giving me this opportunity and to the other staff who made me very welcome.
"The main highlights will obviously be the two TP15 finals, however it has been equally as pleasing to see the development and progression of these players.
"Saracens is a wonderful club and I am proud with what we have achieved to date. We have certainly created many memories!
"I look forward to coming along to Allianz in a spectator role this coming season."
Harris joined the club from Bedford Blues in 2016 and he has had a major impact with Saracens during his time at the club. 
In his three seasons at Saracens he has helped the club win back to back Tyrrells Premier 15s titles in 2017/18 and 2018/19. The Saracens Women's pack has been the most effective forward unit in the competition, with a number of players earning international recognition over the last few seasons.
Head Coach Alex Austerberry was full of praise for Neil's contributions to the success of Saracens Women in his time at the club:
"Neil's contribution to the club has been immeasurable. He worked tirelessly in making sure that no stone was left unturned in the club's pursuit of excellence.
"Neil has contributed hugely to the success on the field but the legacy he leaves is the talented players who have all developed and improved under his guidance.
"We would like to thank Neil for all his efforts and the wonderful memories created during his time with the club. We wish Neil all the best in his future endeavours."