Opposition Spotlight | England Thorns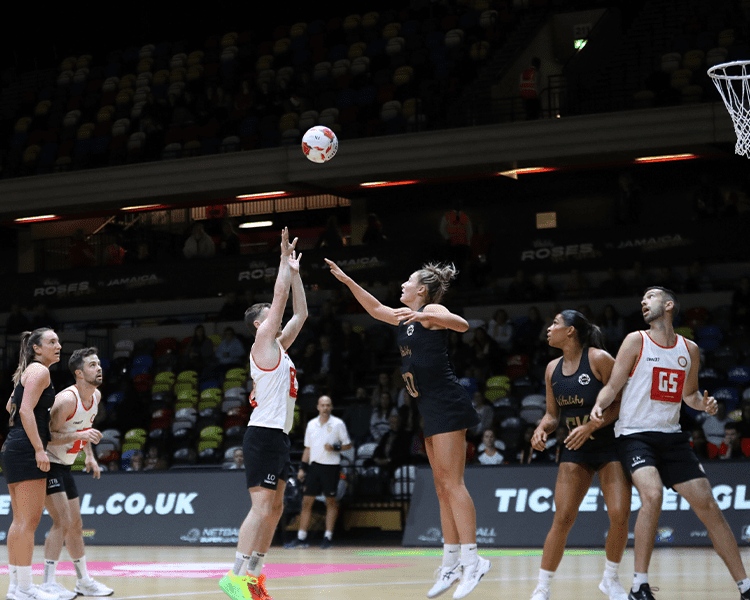 Ahead of this weekend's match between Saracens Mavericks and England Thorns, we take a look at our opponents as we welcome them to HSV.
The match on Saturday is a first, with the Mavericks being the first side from the Netball Super League to face the Thorns.
England Thorns are an all-men's netball team. They played a crucial part in helping England prepare for the 2022 Commonwealth Games and recently played their inaugural international fixture in the autumn, against the Australian men's side.
The leadership team for England Thorns has been announced, which will see Thom Boss lead the opposition as captain, meanwhile Tommy Wiseman, who trains with Mavericks and James McClelland have been named as the vice-captains.
Mavericks have been in impressive form at HSV, beating the Dragons 61-47 in their last match and will no doubt be keen to test combinations and structures on Saturday.
With this in mind, the encounter on Saturday should be a mouth-watering prospect for players and spectators, whilst presenting a challenge to the Mavericks during a pivotal stage of the season.
In the build up to this match, Head Coach Camilla Buchanan stated how she was looking forward to the prospect of the Mavericks facing a new side, with a unique style of play.
"Were really grateful to be taking on the Thorns. This game provides us with a great opportunity to give our supporters a fantastic and exciting fixture" Buchanan explained.
It's set to be a unique occasion at HSV, with Director of Women's Sport Kieran Crombie relishing the occasion and calling on supporters to get behind the side.
"The whole group is really excited to be playing against England Thorns. We can't wait to see our women take on the men's national time. This game is set to be unmissable! Get behind our fantastic Saracens Mavericks as they take on the boys."
The Thorns recently won against England's Future Roses earlier in the year, so the threat that they pose will no doubt be a significant one.
Centre pass is at 4pm and tickets are available here from £18. This match is also included as part of the seasonal membership package.
By Calvin De Villiers