Opposition Spotlight | Tel Aviv Heat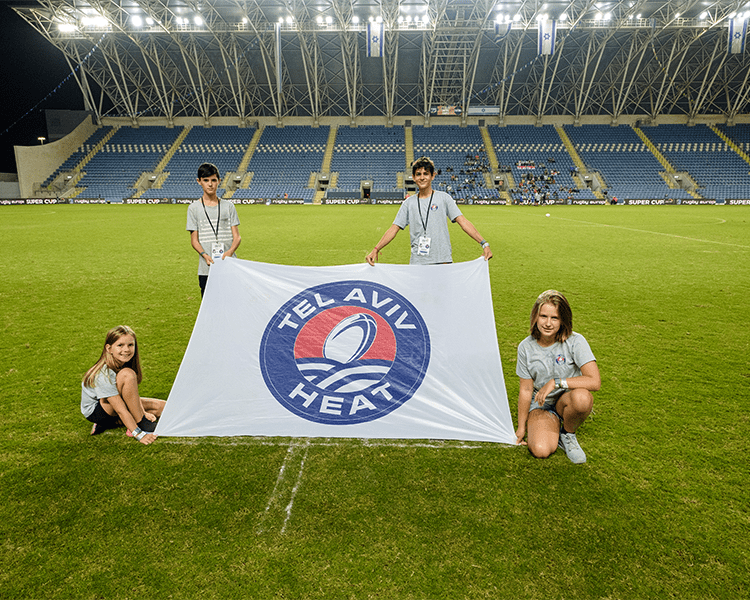 Ahead of our historic friendly on Sunday at StoneX Stadium, here is a focus on our opponents as we prepare to welcome Tel Aviv Heat to North London.
The first professional rugby union team in Israel, Tel Aviv Heat were launched in 2021 with the mission of applying Startup Nation innovation and values to build a world-class rugby club that elevates and links Israel rugby to a worldwide community.
Playing in the Eastern Conference of the Rugby Europe Super Cup alongside RC Batumi, The Black Lion of Georgia and the Romanian Wolves, they play their matches at the Hamoshava Stadium in Tel Aviv which has a capacity of 11,500.
Recently,Tel Aviv Heat defeated the Russian national champions in Moscow, faced the Lusitanos of Portugal in Semi Final of the Rugby Europe Super Cup, and toured South Africa due to the generous invitation and support of the Blue Bulls.
They have just qualified for their semi-final play offs which takes place on 3rd/4th December and this fixture will provide a valuable test for both teams as Saracens also head into European Champions Cup competition. Saracens embraces our Jewish community in north London, and we look forward to hosting this special fixture, which will take place on a Sunday to permit those who observe the Jewish Sabbath on Saturday to attend this historic match at StoneX Stadium.
This is also a double header as Saracens Women will welcome Wasps with kick off at 15:15, one hour after the Tel Aviv match finishes. Alex Austerberry's side will be wanting to continue their perfect start to the season after the impressive win over Loughborough last Sunday at StoneX.
Book your tickets for this historic day HERE!